Investors Bank YourStyle Checking Account 2023 Review
Find out all the detail of the Investors Bank YourStyle Checking Account, the regional bank's basic checking offering for residents of New York and New Jersey. Learn about the different features offered by the account and the fees charged. Compare this account to the checking accounts offered by online banks to see the best choice for you.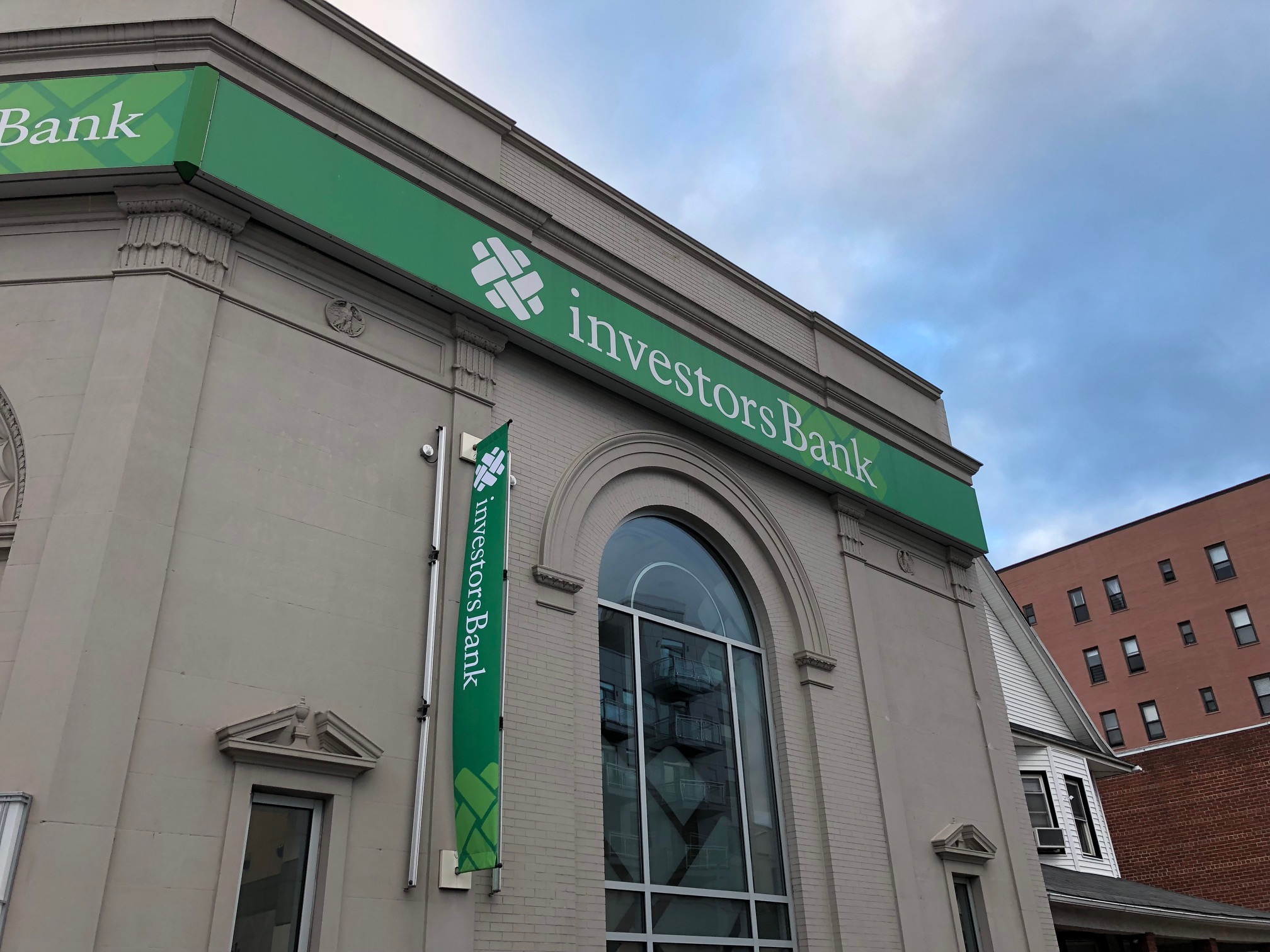 Investors Bank
Investors Bank is a regional bank that operates more than 150 branches in New Jersey and New York.
The bank offers a full suite of banking services, including personal, small business, and commercial accounts.
One of the personal accounts offered by Investors Bank is the YourStyle checking account.
This account is designed to give you the freedom to do your banking in the way that works best for you.
If you're looking to open a checking account, you need to know whether the YourStyle checking account is right for you.
In this review, learn about the fees and features the account before comparing it to alternatives.
Investors Bank YourStyle Checking Account Pros & Cons
Earn Debit Card Rewards
One of the biggest benefits of shopping with a credit card is that you can earn rewards.
Some cards offer rewards points, other cards offer cash back, and other offer airline miles.
If you use the right card, you can get as much as 5% of your purchase back in rewards.
Paying with cash or a debit card means passing up on a chance to earn these lucrative rewards.
Investors Bank gives you the chance to earn rewards when you shop using your debit card.
That means you can use your debit card without the fear of losing out on the rewards offered by credit cards.
Every time you make a purchase using your debit card, you'll earn UChoose rewards points.
If you ever make a return and have the refund sent to your debit card, those points will be removed from your account.
There's no limit to how many points you can earn each year, and points expire after three years, so you have plenty of time to use them.
As a bonus, you can earn additional points on certain purchases.
If you log into the UChoose rewards website, there will be a list of participating retailers. If you shop on one of those websites, you'll earn bonus points on your purchase.
While you cannot redeem UChoose rewards points for cash, there is a wide variety of redemption options. Some of the redemption options include:
Flights
Event tickets
Electronics
Apparel
Gift cards
Spa treatments
There's a redemption option for everyone, so you're sure to get value out of this benefit.
Get Complimentary Cell Phone Insurance
One of the benefits of the YourStyle checking account is complimentary cell phone protection.
If your phone is stolen or damaged, Investors Bank will give you up to $300 to replace or repair the phone.
These days, nearly everyone has a smartphone. These devices are incredibly useful, and it's hard to imagine life without one.
Unfortunately, there's a cost to having such a powerful device in a form small enough to fit in a pocket: smartphones can cost as much as $1,000 or more.
People are understandably protective of their phones. There's no end to the number of screen protectors or cases that you can buy to help keep your phone safe.
No amount of protection can keep a phone completely safe. You might accidentally drop your phone and break the screen, or the battery on the phone might start to fail. In the worst case, you might lose your phone or someone might steal it from you.
This checking account feature can help ease the pain of fixing or replacing your phone.
Keep Your Account Safe with a Variety of Security Features
In today's digital world, it's easier than ever for less than savory characters to steal your personal information. If someone does get ahold of your bank information, they might try to drain your account, leaving you without a way to pay your bills.
Investors Bank wants to help you avoid the damages of identity theft, and offers a variety of security features.
You can set up Automated Clearing House (ACH) filters, which will prevent certain types of remote or automated transactions from occurring.
For example, if you don't plan to have an external bank pull funds from your account, you can filter those requests so that money cannot be removed from your account that way.
You can also completely block ACH transactions on any or all of your account at Investors Bank.
This gives you nearly complete security as money cannot be pulled out of the account by another financial institution.
Investors Bank also offers some anti-check fraud protections.
Investors Bank keeps example copies of checks from other financial institutions to help determine the legitimacy of deposited checks.
You can also request e-mail notifications about suspect deposits so you know not to withdraw those funds until the bank confirms the check is good.
All of these features help protect you from the potential for fraud.
Four Fee-Free, Out of Network ATM Transactions per Statement
One of the most important parts of a checking account is the ATM network you have access to. Even though digital payments are on the rise, cash is still king.
The easiest way to get cash is to visit an ATM.
Investors Bank does not charge any fees for transactions at the ATMs it operates. Because Investors Bank is a regional institution, it does not have a wide network of ATMs.
To make up for this, Investors Bank will waive its ATM fee for the first four (4) withdrawals from non-Investors Bank ATMs each statement.
Note: The ATM operator may still charge a fee, and this fee will not be reimbursed.
Because there are no fee reimbursements, you should do what you can to make sure to visit an Investors Bank ATM when possible.
When you can't, look for ATMs that don't charge a large fee.
If you expect to travel outside of the New York/New Jersey area, plan ahead for how much cash you'll need.
You won't find Investors Bank ATMs outside its geographical area, so you'll have to pay ATM fees.
Three Ways to Waive the Monthly Fee
The YourStyle checking account charges a $10 monthly fee for each month that you keep the account open.
You have three options if you want to avoid the fee.
Maintain a minimum balance of $1,000 during the statement period.
Receive a direct deposit of $500 or more each statement.
Make a minimum of ten (10) point-of-sale transactions with your debit card.
Compared to the national banks, Investors Bank YourStyle Checking is in line with what you'd expect from a basic checking account.
However, it doesn't appear as consumer-friendly when matched against online checking accounts, which tend to have no monthly fees at all.
Other Fees
On top of the monthly maintenance fee, there are some other fees you should keep in mind. Most of these fees are not common, but they're good to be aware of.
The most common fee after the maintenance fee is the overdraft fee.
If you ever try to spend more money than is available in your account, Investors Bank may cover the difference for you.
This will put the balance of your checking account in the negative.
If this happens, you will be charged a $30 overdraft fee for that transaction.
You'll be charged an additional $30 fee for subsequent transactions until you bring your account balance positive.
Investors Bank YourStyle Checking Account Fees
| Type | Fee amount |
| --- | --- |
| Monthly Maintenance Fee | $10 |
| Out-of-Network ATM Fee | $2 |
| Overdraft Fee | $30 |
| Overdraft Protection Transfer Fee | $5 |
| Returned Item | $30 |
| Deposit Item Returned | $10 |
| Stop Payment | $20 |
| Incoming Domestic Wire Transfer | $10 |
| Incoming International Wire Transfer | $10 |
Convenience
Your checking account is the center of your financial life.
All of your income passes through the account and all of your bills are paid out of the account.
That means that your checking account should, above all, be easy to use.
If you can't use the account easily, it makes your whole financial life more difficult.
The Investors Bank YourStyle checking account offers standard convenience features, like online account management and bill pay.
Its rewards and security options also add to the convenience if you're the type of person who is concerned with those things.
The lack of ATM fee reimbursements, combined with the bank's small ATM network, also add to the inconvenience.
Mobile banking
Investors Bank has mobile apps for iOS and Android devices.
Customers can check account balances, pay bills, transfer funds, deposit checks, and find nearby Investors Bank locations. 
Additionally, customers can use the CardValet mobile app to control their debit card. 
If you suspect that your card was lost or stolen, you can freeze the card directly through the CardValet app. It can also set spending limits and set up real-time alerts.
How Does It Compare?
Take the time to shop around when you're looking for a new checking account.
Again, online banks are good to consider since they charge low fees and offer high interest rates.
Other than the fees you'll pay and how easy it is to access your money, you should consider these key factors when choosing a checking account:
Monthly fees
Minimum deposit
Fee waiver requirements
Interest rates
ATM access
Conclusion
Investors Bank's YourStyle checking account can be a good choice if you live in its geographical area and aren't a heavy ATM user.
Most importantly, you should be able to meet the fee waiver requirements. 
Otherwise, look for a different option.