KeyBank Key Smart Checking Account 2023 Review
The Key Smart Checking account from KeyBank is one of the few traditional checking accounts from a regional bank that does not have a monthly fee.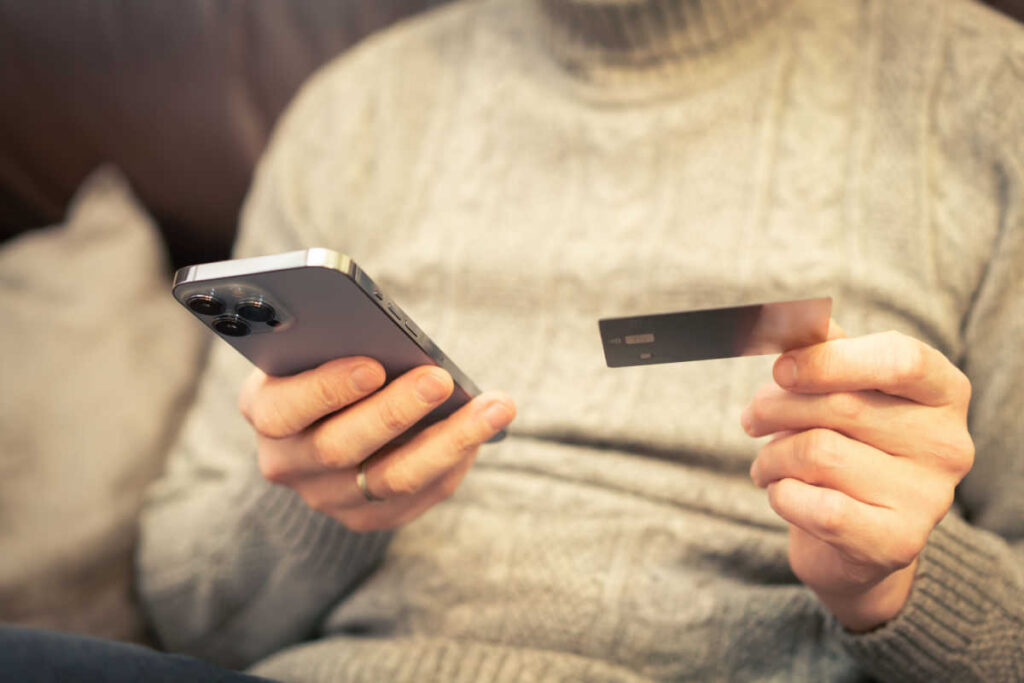 When you need a checking account you could look for one with lots of bells and whistles (and potentially high fees). Or you might choose a more basic route instead. 
Key Smart Checking is designed for people who prefer simplicity. This account offers convenient access to your money with minimal fees. Plus, it includes some helpful tools and features to make managing your money easier. 
Wondering how it work? 
Our Key Smart Checking review covers the most important features and benefits to know. 
KeyBank Key Smart Checking Account Pros & Cons
No Fuss Checking With No Monthly Fee
Key Smart Checking keeps banking simple.
You can open an account with as little as $10. There are no minimum balance requirements to meet and no transaction limits. 
Accounts include a debit card for convenient purchases or cash withdrawals. You can also order paper checks if you need them. Fees are minimal and you can manage your account online, at a branch or through the KeyBank mobile banking app. 
Compared to checking accounts offered by online banks, Key Smart Checking is a pretty competitive option. 
Online banks are known for charging fewer banking fees. They can also pay higher rates to savers for savings accounts, money market accounts and certificate of deposit (CD) accounts. 
Built-In Features Put You in Control
Key Smart Checking makes banking easier, thanks to some smart features and tools.
Here are some of the things you'll get with this account:
EasyUp: EasyUp is an automatic savings tool that lets you direct money into a KeyBank savings account every time you spend with your debit card. You can choose an amount from $0.10 to $5 to save and watch your money add up with zero effort. 
Key Coverage Zone: If your account is overdrawn by $20 or less, KeyBank won't charge you an overdraft fee. 
Account alerts: You can easily set up alerts through online banking or the KeyBank mobile app to monitor transactions and get updates about your account. 
All of those benefits are built-in. 
Combined with minimal fees, that could make Key Smart Checking a good fit for students or anyone who wants to be able to keep track of their money everywhere they go. 
Can You Earn Interest With Key Smart Checking?
Interest checking accounts aren't as common as basic checking accounts. However, there are still banks that offer them. 
KeyBank isn't one of them, at least where Key Smart Checking is concerned. So you won't earn any interest on your balance.
You could, however, earn interest with a Key Active Saver account. 
Key Active Saver is a standard savings account. You can link it to Key Smart Checking to sweep your EasyUp savings. 
Is the interest rate on a Key Active Saver account outstanding? Not really. 
Online banks can pay higher rates to savers, so that's something to keep in mind if you're specifically looking for a savings account. 
There's also a $4 monthly maintenance fee for Active Saver. But it's waived automatically if you have a KeyBank consumer checking account. 
How to Avoid the Monthly Fee
The great thing about Key Smart Checking is that there is no monthly maintenance fee to avoid. 
At other banks, you might pay $5, $10 or more each month just to have an account. You might be able to waive the fee but only if certain conditions are met. 
For example, you might be able to avoid checking account fees by:
Maintaining a minimum daily or monthly balance
Scheduling an eligible direct deposit into your account each billing period
Making a certain number of debit card purchases
Transferring a minimum amount of funds in from a linked account
Being a military member or a minor
KeyBank doesn't make you do any of those things with Smart Checking. And remember that you can avoid a fee for a Key Active Saver account by linking it to your checking account.  
What Other Fees Will You Pay? 
While there's no monthly fee, there are a few other fees to be aware of with Key Smart Checking. Here's how those fees add up. 
Other Service Fees - KeyBank Key Smart Checking
| Type | Fee |
| --- | --- |
| Monthly fee | $0 |
| Out-of-network ATM fee | $3 |
| International ATM fee | $5 |
| International transaction fee | 3% of transaction |
| Overdraft fee | $20 |
| Stop payment fee | $34 |
| Cashier's check | $8 |
| Money order | $5 |
| Incoming wire transfer | $20 |
| Outgoing wire transfer (domestic) | $30 |
| Outgoing wire transfer (international) | $45 |
| Debit card replacement | $0 |
| Expedited debit card replacement | $25 |
Key does charge overdraft fees, however, there is a way to avoid them. 
You can link your Key Smart Checking account to a KeyBank savings account and opt-in to overdraft protection. 
Overdraft protection allows the bank to transfer money from savings to checking for you automatically if you're in danger of being overdrawn. 
Many banks charge a transfer fee of $10 to $15 for that convenience. KeyBank doesn't charge any fee at all. 
And remember, if your account is overdrawn by less than $20 at the end of the business day you won't be charged a fee. 
How Convenient Is Key Smart Checking? 
KeyBank offers several options for managing your checking account. 
You can:
Visit one of the 1,100+ KeyBank branches
Bank at 40,000+ KeyBank and Allpoint ATMs
Log in to online banking
Use the KeyBank mobile app
Branch banking access is something you might appreciate if you aren't ready to do online-only with banking yet. KeyBank has branches in these states:
Alaska
Colorado
Connecticut
Florida
Idaho
Indiana
Maine
Massachusetts
Michigan
New York
Ohio
Oregon
Pennsylvania
Utah
Vermont
Washington 
If you don't live near a KeyBank branch, you can still manage your money at 40,000+ ATMs. 
You can use KeyBank ATMs or Allpoint ATMs to deposit checks or withdraw cash with no fees. And you can use remote check deposit in the KeyBank mobile banking app to deposit checks as well. 
Opening a Key Smart Checking Account
There are two ways to open a Key Smart Checking account: online or at a branch. 
To apply for a KeyBank Smart Checking account, you'll need:
Your Social Security number
One valid form of primary identification (like a driver's license, valid passport or government-issued ID with photo and signature)
$10 minimum opening deposit
If you're opening an account at a branch, you can deposit cash or a check. 
For online account opening, you'll need to link an external bank account. That means you'll need the bank account number and routing number. 
If you have direct deposits set up to an existing account that you'd like to move over to KeyBank, you can do that using the ClickSWITCH feature. 
With ClickSWITCH, you can plug in your direct deposit details and transfer your deposit to Key Smart Checking in minutes. 
If you have any issues or questions, you can contact KeyBank customer support by phone. Help is available by calling 1-800-539-1539. 
KeyBank has a chatbot that can answer basic questions but no live chat support. 
Key Smart Checking vs. Other Checking Account Options
Key Smart Checking is a good, basic checking account if you're looking for something without a lot of fees. 
Is it the only checking account out there? Not at all. In fact, it's helpful to compare other checking accounts from traditional banks and online banks. 
We've included some alternatives to consider here. And as you check out different checking accounts, remember to consider:
Monthly maintenance fees
Minimum balance requirements
Minimum deposit requirements
Any restrictions on who can open an account
Debit and ATM card availability
ATM locations and fees
Mobile and online banking access
Other fees, such as overdraft or returned item fees
Fees for standard personal checks
Monthly limits on check-writing
Overdraft protection
Whether the account earns interest or rewards
Customer service
Comparing all of the features and benefits can help you find the right checking account for your needs. 
You can also look at the same factors when comparing savings accounts, money market accounts or CD accounts at different banks. 
Should You Open a Key Smart Checking Account?
Key Smart Checking gives you everything you need to manage your money without a lot of added fees. You might consider opening one of these accounts if you:
Want a traditional checking account without traditional checking account fees
Don't necessarily need to earn interest or rewards with a checking account
Want multiple ways to access your money online or in person
You might choose a different checking account if you're looking for debit card rewards or interest checking. And online banks could offer higher rates on savings accounts if you're hoping to pair checking and savings together in the same place. 
Overall, our verdict is that Key Smart Checking could be a good choice for students or anyone who wants convenient, fee-free checking. When choosing a checking account, it's always a good idea to consider what you need most to find the right account option for you.