Lili Account 2023 Review: Simplified Banking for Freelancers
Our review of the Lili account looks at the fees and features that are designed for low-cost banking for freelancers who want to simplify business finances.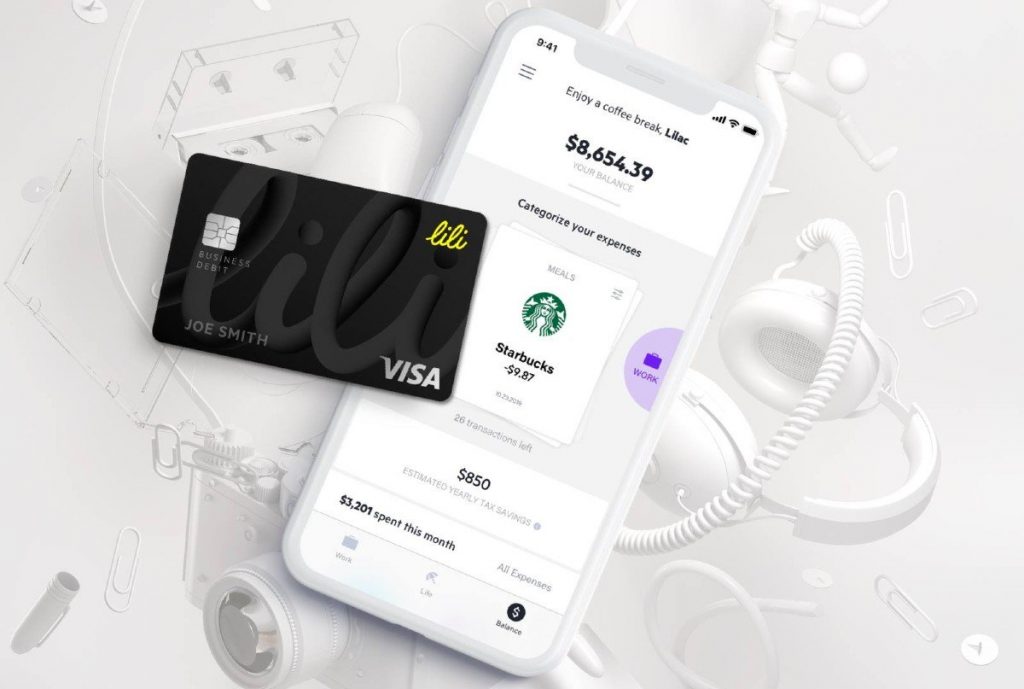 Freelancing can offer flexibility and freedom for people who want to be their own boss.
Lili aims to be a banking solution for freelancers, gig workers and the self-employed.
The Lili banking app is designed to be an all-in-one money management tool for freelancers. It's a deposit account but it's also more than that.
Freelancers can use Lili to send invoices, manage their taxes and even earn cashback rewards. There's also a savings account option with a competitive APY.
If you're a freelancer, Lili could be the banking solution you need. This Lili review offers a closer look at how it works.
Banking Designed With Freelancers in Mind
Lili is a banking app that's focused on meeting the needs of people who don't work traditional 9 to 5 jobs. That includes:
Freelancers
Gig workers
Self-employed individuals
Sole proprietors
Lili isn't designed for corporations; in fact, you can't sign up for an account using an Employer Identification Number (EIN). Instead, Lili is meant to help people who work for themselves.
This banking app emphasizes work-life balance, with good money management thrown in. Lili helps with that by offering these tools:
Visa business debit card
Direct deposit
Expense tracking and management
Tax savings buckets
Fee-free access to more than 38,000 ATMs
No hidden fees and no minimum balance requirements
All of those features are included with a Lili Standard Account. If you want more banking services, you can upgrade to Lili Pro.
Here's what you get with Lili Pro:
Premium Visa Business Debit Card with cashback rewards
Get paid faster (up to 2 days) with direct deposit
BalanceUp fee-free overdraft protection, up to $200
Advanced expense tracking to maximize tax deductions
Savings account with 1% interest
Automatic tax savings buckets
Unlimited invoicing
Fee-free access to 38,000+ ATM locations
Lili also comes with a few other features you might like.
Those include Visa Zero Liability protection, mobile payment app capabilities and mobile check deposit. You can also freeze your Lili debit card at any time if it's lost or stolen.
And Lili will even pay you for referring friends and family. You can earn up to $500 for telling people about Lili.
Is Lili FDIC-Insured?
FDIC insurance protects you in the rare event that a bank fails.
The standard FDIC insurance limit is $250,000 per depositor, per account ownership type, per financial institution. The same limits apply to credit union accounts that are insured by the NCUA.
Since Lili is a banking app, not a bank, you may be wondering if it's FDIC-insured.
The answer is yes, Lili deposits are FDIC-insured. FDIC coverage is extended through Lili's partner, Choice Financial Group.
That means if Lili were to fail, your accounts would be protected up to the FDIC limits.
Access Funds Fee-Free at 38,000+ ATMs
Since Lili is a banking app, there are no branches.
But you can access your money fee-free at more than 38,000 MoneyPass ATMs. You can find an ATM near you through the Lili app.
There are on limits on the number of ATM withdrawals you can make per day. But there are limits on what you can withdraw.
Here's how daily withdrawal and spending limits compare:
Card purchase limit: $3,000 for standard accounts and $5,000 for Pro accounts
ATM withdrawal limit: $500 for both standard and Pro accounts
Can You Earn Interest With a Lili Account?
Lili does allow you to earn interest on deposits.
If you have a Lili Pro account, you can open an Emergency Savings Account.
You only need $1 to open an emergency savings account. And you can earn a 1% APY on deposits.
That's well above the national average offered at brick-and-mortar banks. And it even outpaces some of the top high yield savings accounts.
And as a bonus, you can also earn cashback on Visa debit card purchases with a Lili Pro Account.
All you have to do is use your card to make purchases at participating merchants. You earn cash back that's automatically credited to your Lili account.
The cashback program works with merchants freelancers are likely to use, including:
Microsoft
Mailchimp
TaxAct
Chevron
Autozone
This is another easy way to earn cashback rewards, on top of cash back you might be earning with a business credit card.
Manage Invoices, Expenses and Taxes in One Place
Lili is meant to make the financial side of freelancing easier.
For example, if you have a Lili Pro Account, you can send unlimited invoices to clients or customers. You can also get paid faster with DirectPay.
DirectPay allows customers or clients to pay invoices for less than $1,000 in just a few clicks.
Lili also simplifies expense tracking. You can see your expenses in real time and generate expense reports.
You can also use Lili to save money for estimated tax payments automatically.
Lili's features mean you don't have to spend time or money on invoicing tools, expense tracking tools or tax management tools. Everything you need is included in a single banking app.
Banking for Freelancers With Minimal Fees
Lili is designed to be fee-friendly. In terms of what you'll pay, here's an overview of the fees.
Lili account fees
| Fee | Amount |
| --- | --- |
| Monthly maintenance | $0 for standard accounts and $4.99 for Pro accounts |
| Non-MoneyPass ATM | $2.50 |
| Bill payment | $0 |
| Returned deposit item | $0 |
| Overdraft | $0 |
| Returned item | $0 |
| Stop payment | $0 |
| Deposited check returned | $25 |
| Express mail | $20 |
If you're a Lili Pro customer, you also pay no fee for the BalanceUp feature.
With BalanceUp, you can overdraft up to $200 without a penalty or interest. Eligibility for BalanceUp is determined on a case-by-case basis.
How Convenient Is the Lili Account?
Lili offers convenience in the form of a Visa business debit card, an extensive ATM network and a user-friendly mobile app.
You can manage business and personal finances in one place. That's as easy as swiping left or right in the Lili app to categorize spending.
There are no branches. But that might not matter to you if you're comfortable with an online-only banking experience.
Opening a Lili Account
If you want to open a Lili Account, you can do that online or through the mobile app.
You'll need a Social Security number to open a Lili Account; the app doesn't accept EINs. And you'll need to tell Lili what kind of freelance work you do.
The next step is downloading the Lili banking app. From there, you can share the rest of your personal information.
Once you create your account, you can link an external account to make your first deposit. And Lili will ship out your Visa business debit card.
Altogether, it takes just a few minutes to get started with Lili.
While you're waiting on your Lili card to arrive, you can still use a digital version to make purchases online. Your digital card number is stored in your Lili app account.
Lili Account vs. Other Business Checking Options
Lili isn't the only business banking option for freelancers.
So how does it compare to other business bank accounts?
Overall, Lili's best feature is its focus on freelancers. With other business checking accounts, you might not get all the extras that Lili includes.
So again, you might have to bank in one place, while managing invoices or taxes elsewhere.
In that respect, Lili can save you time, money and headaches.
When comparing Lili to other online banking or business banking options, remember to consider:
Monthly maintenance fees, if any
Minimum balance requirements, if any
How much you need to open an account
Any restrictions on who can open an account
Debit and ATM card availability
ATM locations and fees
Mobile and online banking access
Other fees, such as overdraft or returned item fees
How much you'll pay for standard checks or if checks are even available
Monthly limits on check-writing
Daily or monthly limits on deposits
Daily or monthly spending limits
Whether overdraft protection is available
Whether the account earns interest
Customer service
Extra perks, like ATM fee rebates, debit card rewards or relationship discounts
Finally, think about what you need most from a banking experience. This can help you find the right place to keep your money.
Should You Open a Lili Account?
If you're a freelancer, there's a lot to like about the Lili account.
Opening an account through the Lili banking app could make sense if:
You're a freelancer, gig worker or self-employed
Keeping business and personal expenses separate is a struggle
You want to be able to manage expenses, invoices and taxes in one place
Lili can make managing your money as a freelancer easier in more ways than one.
And it gets more appealing when you consider added benefits like cashback rewards and a competitive APY on emergency savings accounts. Of course, you'll pay the $4.99 monthly fee for those features.
But that could be worth it if Lili allows you to save time so you can focus more of your energy on growing your freelance income.