Robinhood Cash Management Account 2023 Review
Learn about the details of the Robinhood Cash Management program, such as the supposed fees and interest rates offered -- and the deposit insurance measures.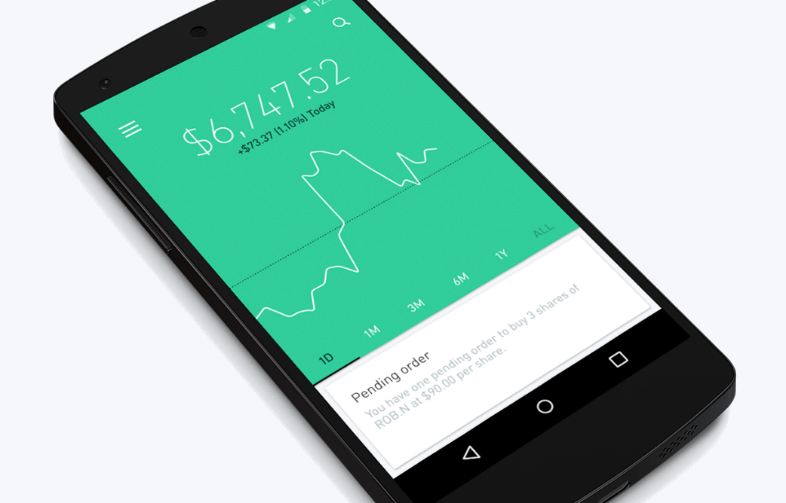 Robinhood might be best-known for its brokerage account that offers no commission trading, but the company has expanded to other areas, including banking.
It now offers a cash management account that combines some of the best features of checking and savings accounts while integrating with your Robinhood brokerage account.
Robinhood Cash Management Pros & Cons
Compare Checking Account Options
Make sure that you look at other checking accounts that could be better for you:
Checking and Savings Account in One
Robinhood's cash management account combines some of the best features of checking accounts and savings accounts in one, easy-to-use account.
Earn interest
Like a savings account, you can use the cash management account to store your extra money. Robinhood pays interest on your balance.
The rate is typically better than the interest rates offered by brick and mortar banks, but less than you could earn from an online savings account.
This makes it a solid middle ground between the two.
Plenty of ways to access funds
Like a checking account, the cash management account offers a debit card that you can use to withdraw cash at an ATM or make purchases.
There's no limit on the number of transactions you can make each month and there are no foreign transaction fees.
However, Robinhood doesn't reimburse ATM fees charged by the ATM's owner.
While the account doesn't come with a checkbook, you can still make payments by check.
Tell Robinhood who to send the check to and how much you want to send and Robinhood will mail a check on your behalf.
Linked to Robinhood Brokerage Account
To open a cash management account, you must have a Robinhood brokerage account. Your cash management account will be linked to the brokerage account.
That means that when you sell investments through Robinhood, the proceeds will automatically be deposited into your cash management account. Similarly, if you want to buy securities, you can use the money in your cash management account to make those purchases.
If you use the cash management account as your main bank account this makes it easy to make quick investing moves when you feel the need to do so.
FDIC Insurance
Like normal checking and savings accounts, the Robinhood cash management account has insurance from the Federal Deposit Insurance Corporation (FDIC). FDIC insurance may reimburse all or part of the money lost if your bank is unable to return the money you've deposited.
Unlike most banks, the Robinhood cash management account offers $1.25 million in FDIC insurance.
Normally, banks only offer up to $250,000 in FDIC insurance, so if you have a large amount of cash you'd like to keep safe, the Robinhood cash management account is one way to do that.
ATM Access
One of the most important things in a checking account is how easy it is to access your cash.'
Robinhood has a network of 75,000 fee-free ATMs in the US and an additional 15,000 fee-free ATMs outside of the United States, making it relatively easy for most people to find an ATM they can use.
You can use any other ATM that you find, but you may have to pay a fee.
Note:
Robinhood doesn't offer reimbursements for any ATM fees.
No Monthly Fee
One of Robinhood's big drawing points is its lack of fees.
There are no fees to open an account, no minimum balance requirements, and no commissions to trade stocks or options.
The cash management account is very similar. Once you open a Robinhood brokerage account, you can open a cash management account for no additional cost and with no minimum balance.
Other fees
Robinhood keeps the fees for its cash management account very low. There are no fees for foreign transactions, inactive accounts, or card replacements.
There are also no overdraft fees because Robinhood does not allow overdrawing the account.
There are fees for some of Robinhood's other services, which Robinhood outlines in its fee schedule, but they're mostly related to the company's brokerage services.
Robinhood Account Fees
| Service | Fee |
| --- | --- |
| ACH Bank Transfers | $0 |
| Domestic Wire Transfer | $25 |
| International Wire Transfer | $50 |
| Domestic Overnight Check Delivery | $35 |
| Returned Check, ACH, Wire & Recall/Stop Payments | $30 |
| Paper Statements | $5 |
| Paper Confirmations | $2 |
| Domestic Overnight Mail | $35 |
| International Overnight Mail | $50 |
| Automated Customer Account Transfer - Incoming | $0 |
| Automated Customer Account Transfer - Outgoing | $75 |
Convenience
One of the drawbacks of Robinhood's cash management account is that it lacks some of the convenience features that a typical online checking account would have.
For example, the account doesn't have a convenient online bill payment feature. You can use the account to mail checks, but there isn't an easy way to send electronic payments, leaving you at the whim of the mail delivering your checks on-time.
There also isn't an option for depositing checks directly. To deposit money to the account, you'll need to deposit it to another account and then make an electronic transfer to your Robinhood cash management account.
This means that you'll probably want to have an account at a local bank to make cash deposits. You can then use that account to transfer the funds to a Robinhood account.
Who Is It For?
The Robinhood cash management account is a solid choice for people who want a single place to put their money. It combines the features of savings accounts and checking accounts quite well.
The greatest drawback of the account:
It can be difficult to deposit cash into the account.
Most people will want to keep an account with a local bank or credit union so they have a way to deposit cash. However, there are other benefits to having accounts at local banks, so this is a good thing to do regardless.
People who are looking for an all-in-one online banking experience should look elsewhere. Robinhood focuses on cash management and investing.
In particular, it focuses on investing in individuals stocks over mutual fund investing.
How Does It Compare?
Robinhood isn't the only company that offers cash management accounts.
Cash management accounts are frequently offered by brokerage companies as an alternative to a traditional bank account for people who want somewhere to store their extra cash.
Robinhood's account is quite competitive with the cash management accounts offered by major competitors, like Fidelity and Schwab.
In some cases, it offers some additional features, like easy debit card access to the account.
Fidelity Cash Management Account
Fidelity advertises its cash management account as offering "all the features you need from a traditional checking account without the bank fees."
This matches up closely with the product advertised by Robinhood.
Some of the notable features of the account are its free check writing and bill pay services, it's lack of monthly fee and its $0 minimum balance. The account also offers full refunds for any ATM fee, nationwide, without limit.
Fidelity's Cash Management Account also offers up to $1.25 million in FDIC insurance for customer deposits. It can do this even though it is a brokerage and not a bank, by purchasing something called a brokered certificate of deposit. These large denomination CDs are issued to brokerages, by banks, for the benefit of the brokerage's customers.
Because these brokered CDs are issued by banks, they qualify for FDIC insurance. Fidelity is able to offer protection in excess of the FDIC's usual limit by splitting the cash you deposit to your cash management account among multiple CDs. This keeps your deposit below the $250,000 at any one bank.
This level of insurance makes the Fidelity Cash Management Account attractive to customers with a lot of money to deposit.
TD Ameritrade Cash Management Account
TD Ameritrade advertises similar features to Fidelity's cash management account. It offers "flexible cash management... with a debit card and free ATM withdrawals."
There's no monthly maintenance fee, no fee to pay bills online, and no fee to write or re-order checks.
The TD Ameritrade Cash Management Account also offers insurance through the FDIC. It splits your deposits between two banks, which allows it to offer up to $500,000 in protection.
TD Ameritrade's Cash Management Account also offers a lower rate of interest than the one advertised by Robinhood.
The Final Verdict
The Robinhood cash management account is a good choice for people who want a single account for checking and savings.
It's also useful for people who want to stay flexible and have the option to make quick investments when they see opportunities.