4 Tips to Get the Most Out of the Discover it Cash Back Card
Learn how you can maximize the cash back earned this year on the Discover it cash back credit card. Tips include up to 10% cash back on purchases.
Imagine earning up to 10% cash back with your credit cards. Discover it Cash Back has the ability to do that because of its amazing rewards program.
It's part of the reason why the card is among the best cash back credit cards. With this card, you can earn plenty of cash back throughout the year -- on purchases that you're going to make anyway.
In addition to having no annual fee, the card offers 5% cash back on certain purchase categories that change every three months, while all other spending earns 1% cash back.
Here are tips on how you can maximize the cash back earned every year (like 10% cash back at your favorite department store via the Discover Deals program).
1. Enroll at the start of the quarter
The ability to earn 5% cash back on certain purchases is the major attraction of the Discover it Cash Back card.
But first, you better remember to enroll at the beginning of every quarter because you won't earn the 5% cash back until you do (you'll just get the base 1% cash back instead).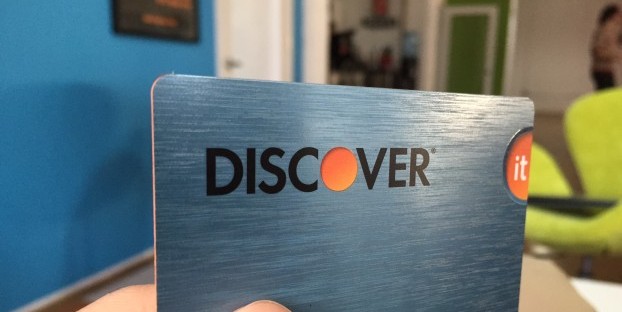 Normally, Discover will send out emails that allow you to sign up just by clicking a button within the email -- no login required.
It's the simplest and fastest way to enroll. Otherwise, you can also sign up through online banking or by calling 1-800-DISCOVER (1-800-347-2683).
If a calendar reminder would help, create a recurring reminder for every three months.
During some months of the year, you won't be earning 5% cash back on certain categories simply because you don't anticipate those types of purchases.
Therefore, you may not bother to enroll. It's  advised against that, since you can never be 100% sure. Sign up anyway -- you've got nothing to lose.
2. Wait until late summer for home improvement purchases
The card usually allows you to earn 5% cash back at home improvement, garden, and furnishing stores from July to September.
Discover doesn't always release the same categories during the same months, but history has shown that the home improvement categories does make a return every year.
If you're thinking about any renovations, repairs and touch-ups for your home, it would be ideal to wait until the warmer months.
You can earn 5% cash back on the first $1,500 spent in these categories during the quarter. It translates to $75 cash back plus the 1% cash back on any amount in excess of $1,500 spent.
3. Earn 10% at select stores
There's a good chance that Discover it Cash Back will let you earn 5% cash back at various types of stores (eg., electronic stores, department stores, clothing stores, etc.).
You can earn at least double that amount of cash back by using the Discover Deals (formerly called ShopDiscover) program.
Discover Deals is a cash back program that is separate from the card's rewards program, but you can combine the cash back earned from both programs.
Discover Deals has an online shopping portal that has links to various online retailers.
If you click these links to arrive at a retailer's website and complete an online purchase as your normally would, you can get 5% to 20% extra cash back.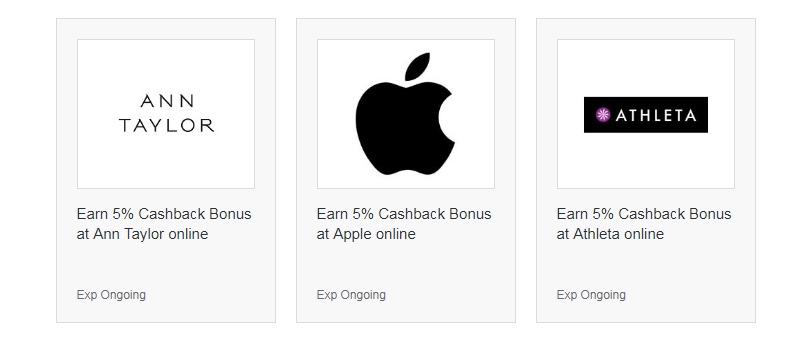 For instance, Discover Deals offers 5% bonus cash back when you make online purchases at Bloomingdales.com.
Since Bloomingdales is a department store, you would get another 5% cash back through the card (presumably in Q4).
Just like that, you get a total of 10% cash back when you use your card to pay for a purchase made at Bloomingdales.com through Discover Deals.
Many stores are known for their long list of exclusions when they provide "deals" and "discounts." Using this tip, you can avoid those exclusions because the 10% cash back is earned on all items purchased.
Note: The extra cash back that you earn through Discover Deals is not counted towards the quarterly cash back limit on the Discover it Cash Back card.
4. Review your Discover Deals offers every month
The new Discover Deals program also provides different types of offers that you can "load" onto your card for instant discounts or one-time statement credits -- another way to rack up more savings on top of the cash back program.
Just like the 5% cash program, you'll have to "enroll" for each offer on Discover Deals.
If you think there's the slightest chance that you'll use the offer, just enroll. It costs you nothing.
One type of deal is an instant discount, which takes effect immediately when you make the purchase. An example is 20% off at a certain restaurant, where the discount is applied when your Discover card is charged.
The other type of deal comes in the form of statement credits.
You make a purchase for a qualifying amount and receive a credit toward your account balance. For instance, one deal may require that you spend at least $100 at a retailer to get $25 back in a statement credit.
Some of the deals available through Discover Deals may have expiration dates.
So, it is suggested that you take a quick glance at your offers at the beginning of every month. You can do so through online banking or through Discover's mobile app.
Again, like the Discover Deals online shopping portal, you'll also earn cash back on these purchases as you normally would with the Discover it Cash Back card.