How to Buy Amex Membership Rewards Points
Find out how you can easily buy extra American Express Membership® Rewards points to cover your flight, and how to decide if it's worth it to do so.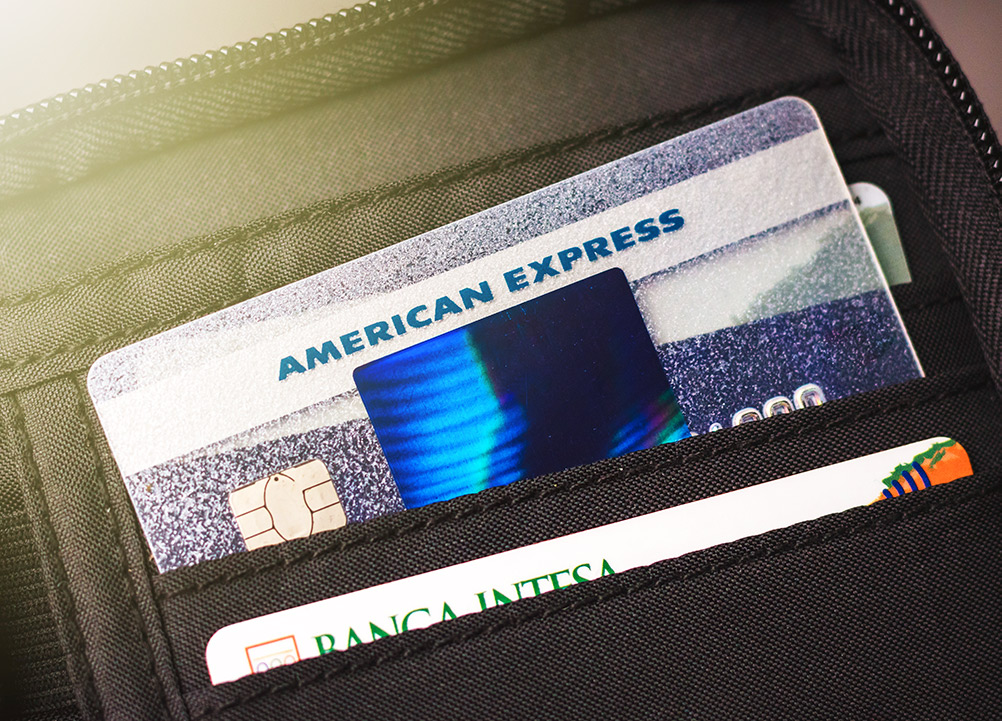 American Express allows customers with certain cards to purchase Membership Rewards points when they want to redeem something, but lack the points to make it happen.
If you have any of the eligible American Express cards, then you're able to buy additional points in order to redeem awesome perks like travel rewards, merchandise, and credits.
Some of the eligible cards include:
We've broken down the basics behind American Express' Membership Rewards points, and when it can make sense to buy them.
Overview of Membership Rewards Points
Most of the Amex cards that can earn reward points, will earn at least 1 point for every $1 spent on eligible purchases.
However, Amex will not let you use your reward points unless you pay your minimum balance due on your card every month, in full.
As long as you can maintain that minimum payment every month, you're good to start racking up on rewards.
Reward points can be earned for the following transactions:
Sign & Travel
Extended Payment Option
Flexible Payment Option 
Select & Pay Later 
Eligible American Express Credit Card purchases
There are, however, a few purchases that will not count towards your reward points.
Purchases Not Eligible to Earn Amex Membership Rewards Points
Cash Advances
Balance Transfers
Express Cash and Corporate Express Cash
Purchases of American Express® Travelers Checks or American Express® Gift Checks
Purchases paid with points
Purchases and loads of reloadable prepaid cards
Card account fees and charges -- such as late payment fees, card account annual fees, interest charges, delinquency charges, Membership Rewards program fees, and card member service fees
American Express Gift Cards purchased online
Person-to-person payments
Once you've earned your reward points, you have quite a few options to decide where and what you'll redeem them on. You can use your reward points to redeem:
Certificates and gift cards
Travel bookings
Merchandise on Amazon
Taxi fare
Basic, everyday purchases (as long as they are eligible)
Buying Membership Rewards points
The points can be bought in 100-point increments at a rate of 3 cents per point, or $30 per 1,000 points. (minimum 1,000 points purchases). Depending on what card you have, you are subject to maximum points purchase of 100,000 points or 500,000 points per year. 
Note: You are only allowed to purchase when you are in the process of redeeming a reward -- not to just add to your rewards balance.
Here's a condensed list of the amount of points you can buy depending on the card you have (you can check out the full list here).
American Express Membership Reward Cards Point Limits
Cards That Can Buy Up To 100,000 Points
Cards That Can Buy Up To 500,000 Points

Blue for Business® Credit Card
Blue for Students® Card
Gold Optima® Card
Platinum Business Credit Card®
ZYNC® Card

Amex EveryDay® Credit Card
Amex EveryDay® Preferred Credit Card
American Express® Green Card
Blue Business℠ Plus Credit Card
Business Gold Rewards Card
Business Green Card
Business Platinum Card®
Gold Card from American Express
Platinum Card® from American Express
Premier Rewards Gold Card from American Express
At $25 per 1,000 points, it appears to be costly to purchase Membership Rewards points.
However, in certain instances, it can make more sense for your wallet to buy the points, instead of dishing out the cash.
Take a look at this model we came up with to help you get an idea of how much money it would cost you to buy certain miles: 
American Express Membership Rewards Point Cost
| Reward Points | Price to Buy Points |
| --- | --- |
| 1,000 | $25 |
| 2,000 | $50 |
| 3,000 | $75 |
| 4,000 | $100 |
| 5,000 | $125 |
| 10,000 | $250 |
| 20,000 | $500 |
| 30,000 | $750 |
| 50,000 | $1,250 |
| 70,000 | $1,750 |
| 80,000 | $2,000 |
| 90,000 | $2,250 |
| 100,000 | $2,500 |
It Might Be Worth It To Buy Points For Travel
The most recommended reason to buy points would be for travel.
It tends to be a much larger redemption compared to gift cards and merchandise rewards -- especially when it involves points-transfers to the frequent travel programs at participating airlines and partnered hotel chains.
Let's use Delta, one of the participating airlines, as an example.
Delta Airlines' SkyMiles program allows members to purchase miles at the rate of $70 per 2,000 miles, which is 3.5 cents per point.
Instead, it would be smarter to purchase Membership Rewards at the lower rate of $25 per 1,000 points and transfer them over to the SkyMiles program (Membership Rewards points transfer to the SkyMiles program at a rate of 1,000 miles per 1,000 miles.)
On a round-trip economy-class flight from New York City to Los Angeles that would typically cost $650, the miles required to book that same flight is 40,000.
If you purchased 1,000 Membership Rewards for $25 and transferred those points to the SkyMiles program, you would have paid 3.8 percent of the flight's dollar value for 2.5 percent of the flight's miles valuation.
Transferring your Membership Rewards Points
Some American Express cardholders have the option to transfer their Membership Rewards points to a participating vendor to redeem their points.
The Amex cards that are not eligible to transfer their points are:
American Express Platinum Credit Card
Blue for Business Credit Card
Some Blue from American Express Cards
Business Management Account
Platinum Business Credit Card
The smartest reason to transfer your Membership Rewards points to another program is to get the best deal for your travel purchase.
Since most of the participating customer accounts that allow you to transfer your points are airlines or hotel chains, it can be worth it to you to consider a transfer.
Additionally, Membership Rewards Points work with most domestic and international airlines, and if you do happen to use an airline they do not work with, American Express will figure out a solution to help you redeem your points for the airline of your choice. 
Note: Membership Rewards points must be transferred in 100-point increments unless otherwise noted.
Most of the frequent customer programs, that are a part of the Amex transfer option, work at a conversion rate of 1,000 Membership Rewards Points to 1,000 miles, points, or credits.
This means that most of the time, your points will not lose value if you decide to transfer.
Exceptions to the Membership Rewards Points Conversion Rate
| Airline or Chain | Transfer Ratio |
| --- | --- |
| Aeromexico | 1,000 Amex points = 600 Club Premier points |
| EL AL Israel Airlines | 1,000 Amex points = 20 Matmid points |
| Hilton | 1,000 Amex points = 2,000 Hilton Honors points |
| JetBlue Airways | 250 Amex points = 200 JetBlue TrueBlue® points (must be transferred in 250-point increments) |
| Starwood Preferred Guest® | 1,000 Amex points = 333 Starpoints® |
How To Book Travel Using Your Membership Rewards Points
Once you've figured out if it makes sense for you to buy Amex points for travel, you can use them to book your trip on American Express' Travel site. Here's how it works:
Select your flight, prepaid hotel, vacation package, or cruise through the American Express Travel site (car reservations and non-prepaid hotels are excluded).
At checkout, select the option to "Use all or some Membership Rewards points" for your booking.
Choose the amount of points you would like to redeem and finalize your purchase -- you must use a minimum of 5,000 points.
It's important to note that American Express charges your card for the purchase of your trip, and then reimburses you for the cost. So your linked card will be charged for your purchase, then American Express will deduct the points from your account balance, and then finally will issue you a statement credit to your account.
The Deciding Factor
When you're trying to decide if it's worth buying points (regardless of the type of rewards that you're trying to redeem), here's what you should do:
Divide the purchase cost of points by the reward's dollar value.
Divide the points purchased by the reward's points value.
The closer the two percentages, the higher the cost-efficiency of those purchased points.
The purchased points are likely to get better value with travel, particularly with the flights that would be rather expensive when paid with cash.
Occasionally, there are transfer bonuses for limited periods of time. When they are available, it becomes even more cost-efficient to buy Membership Rewards points and have them transferred to a travel partner's program.
If you've purchased points before, please share your rationale for buying points and let us know if you felt was worth it.