When Buying American Express Membership Rewards® Points Is Worth That Trip You've Been Waiting For
Got an American Express card that participates in the Membership Rewards® program? Did you know that when you don't quite have enough credit card rewards points to redeem that gadget, gift card or trip, you can actually buy points to make up the difference? Learn how to determine when it's worth doing it.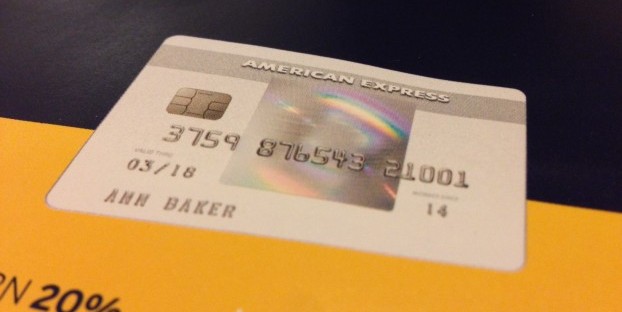 American Express allows customers with certain cards to purchase Membership Rewards® points when they want to redeem something, but lack the points to make it happen. Examples of eligible cards include the Amex EveryDay® Credit Card cards, the American Express® Gold Card and Platinum Card® from American Express.
The points can be bought in 1,000-point increments at a rate of 2.5 cents per point, or $25 per 1,000 points. Depending on what card you have, you are subject to maximum points purchase of 100,000 points or 500,000 points per year. Check the full list of cards that are eligible to buy Membership Rewards® points and their purchase limits.
(You are only allowed to purchase when you are in the process of redeeming a reward -- not to simply pad your rewards balance.)
At $25 per 1,000 points, it does not appear cost-efficient to purchase Membership Rewards points.
Let's take, for instance, a $100 gift card from The Home Depot, which costs 10,000 points to redeem. If you purchased all the points required, you would have spent $250.
If you were just 1,000 points short of redeeming the $100 gift card, you're paying 25 percent of the gift card's store value for 10 percent of the gift card's points valuation.
Instead, you'd be better off redeeming 5,000 points for a $50 gift card and another 2,500 points for a $25 gift card. Then use the $25 -- that you were going to use to buy points -- to buy another $25 gift card. So, you'd have $100 worth of The Home Depot gift cards with 1,500 Membership Rewards points sitting in your account, rather than having a $100 The Home Depot gift card, zero points left in your account and $25 less in your wallet.
You should not be buying points if you're dealing with gift cards -- it's just not worth it.
Better With Travel
The most recommended reason to buy points would be travel. It tends to be a much larger redemption compared to gift cards and merchandise rewards -- especially when it involves points-transfers to the frequent travel programs at participating airlines and partnered hotel chains.
Let's use Delta, one of the participating airlines, as an example.
Delta Airlines' SkyMiles program allows members to purchase miles at the rate of $70 per 2,000 miles, which is 3.5 cents per point. Instead, it would be smarter to purchase Membership Rewards at the lower rate of $25 per 1,000 points and transfer them over to the SkyMiles program (Membership Rewards points transfer to the SkyMiles program at a rate of 1,000 miles per 1,000 miles.)
On a roundtrip economy-class flight from New York City to Los Angeles that would typically cost $650, the miles required to book that same flight is 40,000. If you purchased 1,000 Membership Rewards for $25 and transferred those points to the SkyMiles program, you would have paid 3.8 percent of the flight's dollar value for 2.5 percent of the flight's miles valuation.
As you can see, the value disparity is much lower with this example when compared to the gift-card example.
The Deciding Factor
When you're trying to decide if it's worth buying points (regardless of the type of rewards that you're trying to redeem), here's what you should do:
Divide the purchase cost of points by the reward's dollar value.
Divide the points purchased by the reward's points value.
The closer the two percentages, the higher the cost-efficiency of those purchased points.
In the case of gift cards, the 15% difference is far too significant to make points-purchases worthwhile.
The purchased points are likely to get better value with travel, particularly with the flights that would be rather expensive when paid with cash.
Occasionally, there are transfer bonuses for limited periods of time. When they are available, it becomes even more cost-efficient to buy Membership Rewards® points and have them transferred to a travel partner's program.
If you've purchased points before, please share your rationale for buying points and let us know if you felt was worth it.