Can Free Credit Scores From Chase Credit Journey Help You Build Good Credit?
Learn how you can use the free Chase credit score program (called Credit Journey) to monitor your TransUnion credit report and build good credit over time.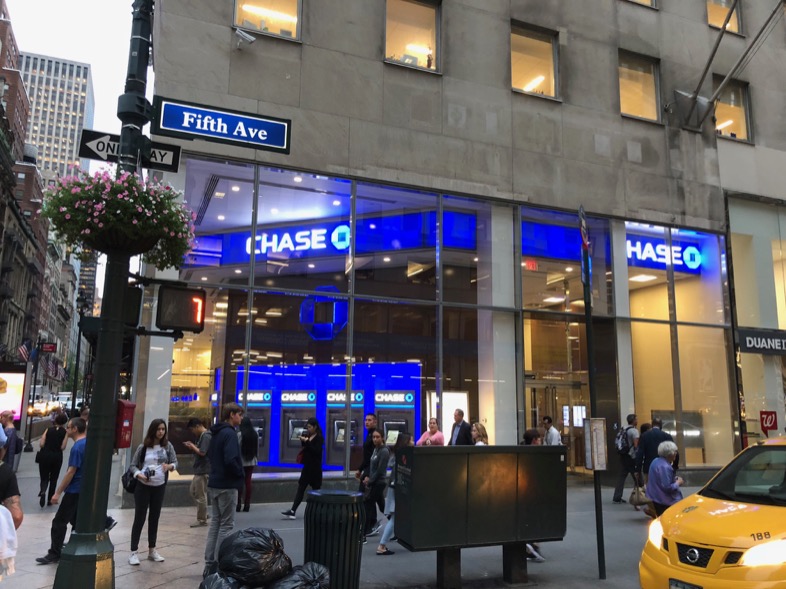 If you've ever applied for a loan or a credit card, you know how important a good credit history can be.
The better your credit score, the easier it is to get approved.
A higher credit score can also help you land a great interest rate.
Checking your credit reports and scores regularly can help you build and maintain good credit. And with so many free credit monitoring services out there, it's easy to do.
If you bank or have a credit card with Chase, you have access to free credit monitoring through Chase Credit Journey.
The best part:
You can still enroll to get your credit report and score for free even if you aren't a Chase customer.
Chase Credit Journey can help you track your progress as you work towards a better score. You can also use it to watch your credit history for signs of potential identity theft.
Learn how this free credit service works and how you can sign up. Most importantly, find out how you can use it to improve your credit.
What Does Chase Credit Journey Offer?
Chase Credit Journey is a credit score tracking tool.
It can be useful for anyone who wants to grow their credit score or protect themselves against identity theft and fraud.
There are four key benefits you get when you enroll:
Free credit report and score
Credit alerts
Weekly score updates
Score simulator
The first thing you see when you log in is the home screen, which shows your credit score. The credit score Chase uses is the TransUnion VantageScore 3.0.
Note that VantageScores are another credit scoring model, separate from FICO scores. FICO scores are the most widely used credit scoring model, but many lenders also use VantageScores.
Your VantageScore and FICO may not be identical, even though VantageScores are based on many of the same factors as FICO scores.
But, if there's a change to your VantageScore, your FICO score could also change.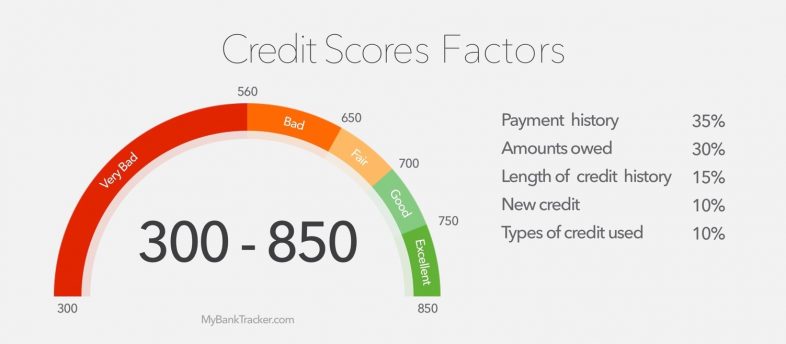 Knowing what's hurting or helping your VantageScore can help you develop credit habits that can boost your score.
That in turn can help your FICO credit score.
See Your Score History and Credit Overview
Further down on the home page, you'll see a chart showing your VantageScore history over time.
Once you've been using Credit Journey for a few weeks or months, you can see how your score is trending.
You can also see at a glance:
Your total credit balances owed
How many late payments you've had
Your credit utilization
How many accounts you've opened in the last two years
The number of inquiries you've had in the last two years
The average age of your credit history
How much available credit you have
Each of these factors affects your credit score differently. The most important factor is payment history.
On-time payments help your credit score, while late payments can hurt your score in a big way.
After that, your credit utilization -- or how much of your credit limit you're using -- is the next most important factor.
How long you've been using credit, how often you apply for new credit and how recently you've opened new credit accounts also come into play.
You can use the Credit Journey Score Simulator to see how different actions could impact your score.
For example, you can see whether your score would go up or down if you pay off all your credit card balances, open a new credit account, raise one of your credit limits or transfer a balance.
What Credit Report Information Is Included?
Aside from your credit score, Chase Credit Journey also offers a credit report. This report lists out key information that affects your score, including:
Total balances owed
Total monthly payment
Total # of credit accounts
# of open accounts
# of closed accounts
# of delinquencies
Inquiries for the past two years
# of derogatory accounts
# of public records
You can view a listing of all your accounts, their balances and their monthly payments.
That listing includes open and closed accounts, as well as loan and credit card accounts. You can see all of your credit accounts here, not just the ones you have with Chase.
Now:
This report is based only on what's in your TransUnion credit record.
If you want to see your credit report from Equifax or Experian, you can do that by heading to AnnualCreditReport.com.
This site lets you pull your credit report for free once a year from each of the three major credit bureaus. You can get all three at once or space them out over the year.
To get your report, you fill out a form with your name, address, Social Security number and date of birth. You'll also be asked for your previous address if you haven't lived at your current address for at least two years.
You decide which credit reports you want to receive, answer a couple of verification questions and you can see your report. AnnualCreditReport.com doesn't, however, offer free credit scores.
A good idea:
Compare the information on your credit reports regularly.
That way, you can see what's being reported to different bureaus and what's not. It's also a way to check for signs of identity theft or credit reporting errors.
Errors on your credit report can drag your credit score down.
If you see an error, you can dispute it with the bureau that's reporting it to have it removed or corrected. That could give your score a small boost.
Using the Credit Alert Feature
Credit alerts can help you stay on top of changes to your credit report that could affect your score.
Chase Credit Journey observes your credit automatically and alerts you to things like:
New accounts being opened
New inquiries for credit
Address changes
Any of these could be an indication that someone is attempting to use your information to open fraudulent accounts.
The great thing about Credit Journey is that you don't have to set up any of these alerts; the service watches out for these things for you.
You can, however, set up alerts of your own with your credit cards.
For example, you could set up a notification any time there's a new transaction, including purchases, balance transfers or cash advances. That could tip you off if someone is trying to use your account.
You can also set up an alert to let you know when your balance reaches a certain amount or when a payment is due.
That way, you can make a payment on time to lower your balance, both of which could help your credit score.
Enrolling in Chase Credit Journey
Signing up for Credit Journey is very easy.
If you're already a Chase customer, you can go to your Chase.com personal account and login with your Chase user name and password. Then, go to the section marked 'Your Credit Score' to verify your email and complete your enrollment.
If you're not a Chase customer or you have a Chase business account, you can enroll by creating a new account. You'll need to set up a user name and password, then plug in your personal information. That includes your name, date of birth, Social Security number and address.
You can opt to answer a few security questions to confirm your identity or verify via text or phone call. The whole process takes just a couple of minutes to complete.
From there, you can begin using Credit Journey to check your credit report and score.
If you have a personal Chase account, you can check Credit Journey from your desktop computer or the Chase Mobile App. Business customers can only log in through their desktop.
Once again, this service is completely free to use. And in case you're wondering, checking your credit report and score through Credit Journey won't affect your credit score at all. So you can log in as often as you like.
Getting the Most Out of Chase Credit Journey
Signing up for credit monitoring is a positive step towards better credit.
But, the more proactive you are about using it, the more you're likely to get from it.
There are a few things you can do to make the most of Credit Journey:
Check your credit score and report at least once a month to see how your score is changing over time.
Review your credit score overview to see what could be helping to add points to your score, or take them away.
Pay attention to credit alerts you receive from Chase. If you suspect fraud, contact your card issuers and place a fraud alert on your credit file with each of the three credit bureaus.
Use the score simulator to see how you could improve your score over time.
The more proactive you are about keeping an eye on your credit, the more results you're likely to see in terms of positive changes to your score.
And remember, Credit Journey isn't the only free credit tool you can use.
There are other free monitoring services you can combine with Chase's to get a more complete picture of your credit report and score.