Where to Get a Loan With Bad Credit
Familiarize yourself with what bad credit is and how it can affect you getting a loan in the future.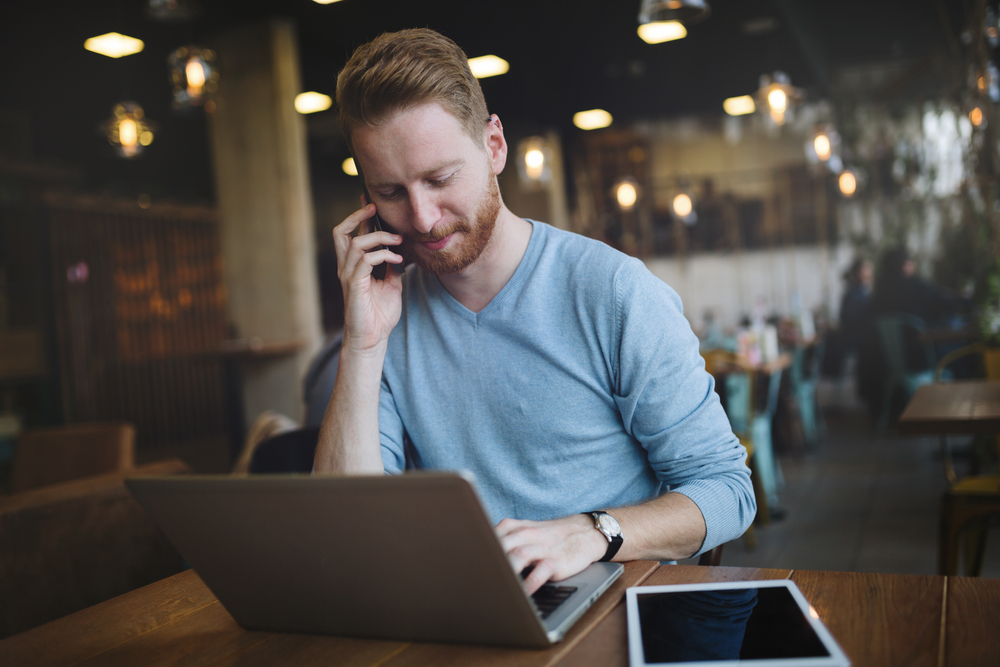 Bad credit can put a wall between you and a loan.
It doesn't matter how desperately you need cash or why you have bad credit, a lender will check your credit after receiving your application—and if your credit doesn't meet the bank's minimum standard, you'll get a big fat rejection.
What is Bad Credit, and it's Consequences?
Bad credit is a credit score under 600, and there are different causes.
Maybe you fell on hard times and couldn't pay your bills, which resulted in creditors reporting negative information to the credit bureaus.
Or maybe you didn't understand the fundamentals of good credit management as a young adult and made costly mistakes.
Regardless of what's happened in the past, getting a loan with bad credit is nothing short of an uphill battle.
From a lender's standpoint, borrowers with the highest credit scores are more likely to repay their loans and have a lower risk of default, whereas borrowers with the lowest scores may or may not pay back a loan.
But while it's challenging to get a loan—or any type of credit—with a poor credit score, it's not impossible.
Bad credit get a bad rap, but some lenders are willing to give these borrowers a second chance.
Because of your situation, you'll have less options than someone with excellent credit. So you don't have the privilege of walking into any bank and filling out an application for any type of loan.
There are consequences of bad credit. The lender may require a cosigner on the loan, which is someone who agrees to accept responsibility for the loan if you default. Also, the lender may charge a higher interest rate.
Interest is the price we pay for financing, and just about every loan has an interest rate.
What's interesting is that rates are based on a borrower's credit history.
Someone with excellent credit history may qualify for an auto loan with an interest rate of 2%, yet a person with horrible credit may pay an interest rate as high as 9% or 10% for the same loan and pay thousands more over the life of the loan.
Despite the consequences, applying for credit while you have bad credit gives you an opportunity to make better choices and improve a low score.
But before you get to this point, you have to know your options for securing a bad credit loan.
1. Qualify for an FHA Home Loan with a Credit Score as Low as 580
There is a belief that people with a low credit score can't purchase a home, but this isn't entirely true.
Before closing the book on the idea of buying a property, talk to a lender about FHA home loans which are insured by the Federal Housing Administration.
If you've made credit mistakes in the past, but you're currently on a path of recovery, you might meet the requirements for an FHA loan.
This loan is a top pick because you can qualify with a credit score as low as 500.
But there is a catch. Although you don't need the highest credit score to get this loan, your recent credit history must be acceptable.
Qualifying for FHA home loan requires no late payments in the past 12 months.
You'll also need a minimum down payment of 3.5 percent if your credit score is 580-600 or higher, and a 10 percent down payment if your credit score is between 500 and 579.
2. Get a Bad Credit Auto Loan Using In-House Financing
Getting an auto loan isn't too difficult with bad credit, and you'll find that many auto dealerships and finance companies offer fresh start or bad credit auto loans.
Often times you don't need a down payment or collateral. Some dealerships even offer in-house financing and approve all credit types.
The main problem with a bad credit auto loan is that you'll likely end up paying a high interest rate for the vehicle.
A high interest rate increases monthly payments, which means you might have to extend your auto loan term to get an affordable payment.
Since cars are a depreciating asset, a high interest rate coupled with a longer loan term increases the likelihood of negative equity, where you end up owing more than the car's worth.
3. Continue Your Education with a Federal Student Loan
If you have bad credit and need a loan to complete an undergraduate degree, a federal student loan is your best bet.
These loans are available to everyone and don't require a credit check or cosigner. So it doesn't matter if you have good credit, bad credit, or no credit.
Unfortunately, if you're applying for a PLUS loan—which is a federal loan for graduate students—there is a credit check.
Having bad credit doesn't automatically kill your chances of an approval. But it may be harder to qualify if you have a bankruptcy or charge-off in your recent past.
Credit checks are also required with private student loans—which are educational loans offered by banks and credit unions.
Students can turn to private loans as a last resort when government loans don't completely cover their costs, says Regina Blackwell, a certified credit counselor with Transformance, a consumer credit counseling service in Dallas, TX. But there are risks.
"Borrowers need a credit check and in some cases a co-signer," warns Blackwell. "There is no forbearance, hardship, income-based repayment or other modifications that borrowers may get with government loans."
4. Beware Payday Loans and Title Loans
We've all seen commercials for payday loans and title loans, which are advertised as fast cash loans with no credit check. These loans are easier to get than traditional financing, especially with bad credit.
And in most cases, you can get cash within 24 hours. Getting a payday loan primarily requires a job and an active bank account, and you can get a title loan with a lien-free car title.
As tempting as it is to walk into one of these loan stores when your back is up against a wall, you need to think twice before applying for these loans. Sure, you can get your hands on fast cash, but at what cost?
Many states have cracked down on title loans and payday loans in recent years and there are limits to how much interest a lender can charge. Even so, both options are costly alternatives.
For example, it's not unusual to pay as much as $20-$30 per every $100 borrowed for a payday loan. These loans have to be paid in full within two weeks, and if you don't pay off the loan in 14 days, interest continues to accrue.
A title loan offers longer terms, but it uses your paid off car as collateral.
This is a dangerous move because you run the risk of losing your car if you can't keep up with the monthly payment. Truthfully, these are two options you shouldn't consider.
But if you feel this is the only option, make sure you know the risks of alternative lending, and only borrow what you need.
5. Skip a Bank and Get Cash with Peer-to-Peer Loans
Peer-to-peer lending is another option when you need a bad credit loan.
Instead of getting financing from a bank or credit union, you secure funds from an individual who offers private loans. There are several companies that connect private lenders with borrowers, such as Lending Club and Prosper.
The benefit of peer-to-peer lending is that you're able to get a loan when traditional lending isn't an option.
It's a win-win for both parties because the private lender earns money in the form of interest.
But since you're considered a risky loan applicant, realize that peer-to-peer loans typically have much higher interest rates than traditional loans, and these lenders may not report timely payments to the credit bureaus.
6. Access Funds and Build Credit with a Credit Card
Despite the options for getting a loan with bad credit, you might hit a brick wall.
No worries—there's another way to get your hands on emergency funds. Now's the time to apply for a credit card designed specifically for people with bad credit.
Unsecured credit cards for bad credit and secured credit cards can provide access to funds when a loan isn't an option, plus these accounts help build your credit score.
But you'll have to pay your bill on time, and apply with a bank that reports regularly to the bureaus.
These options, however, aren't without disadvantages. An unsecured credit card for bad credit typically has a higher interest rate and higher fees than other credit cards.
Fees you might pay include an annual fee, monthly maintenance fees, and a setup fee.
Secured credit cards don't charge as many fees, but these cards do require a security deposit. In both cases, you'll probably start off with a low credit limit. But the bank may slowly raise your limit as you demonstrate creditworthiness.
Bottom Line
Just because you have bad credit today doesn't mean you'll always have a low credit score. Credit is reversible.
The same way you made poor choices and ended up with bad credit, you can make better choices and improve your credit score.
Good credit habits include paying your bills on time, paying down debt, and monitoring your credit report for errors and fraudulent activity.