The Best Credit Cards to Fix Your Bad Credit Without a Security Deposit
If you have bad credit, you don't have to get a secured credit card to rebuild good credit. Unsecured cards can fix your credit without a security deposit.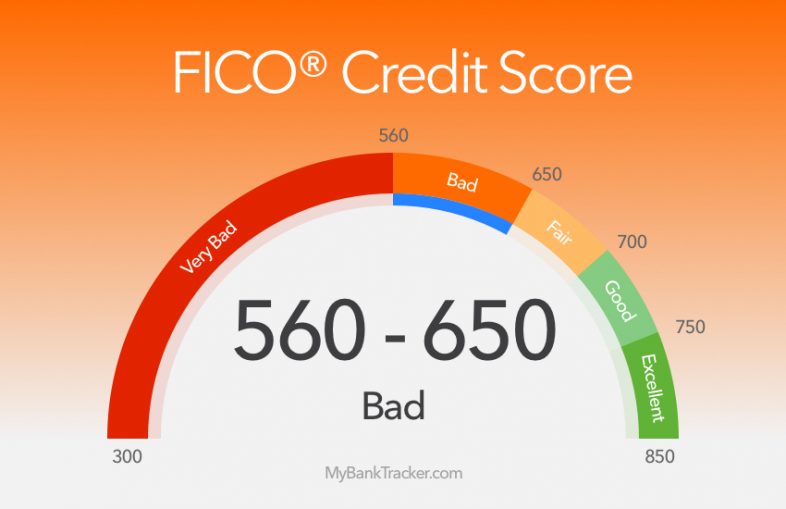 Bad credit (which is a credit score below 600) affects just about every aspect of your life.
It affects your housing choices because mortgage lenders may not give you the time of day; and if you're renting an apartment, some landlords might charge a higher security deposit because of the greater risk.
Depending on where you work or what you do for a living, bad credit can also limit your employment options, and your insurance premiums might skyrocket.
The upside is that bad credit doesn't have to be a permanent thing in your life.
It doesn't matter how many mistakes you've made in the past, you can improve your score and show the world you're worthy of credit.
But getting back on track can prove to be one of your biggest financial challenges, especially if you don't understand how credit works.
To begin rebuilding good credit, you can use two types of credit cards: a secured credit card or unsecured credit card. A secured card requires a cash deposit as collateral. Unsecured cards do not.
We've analyzed the credit cards on the market to bring you the best secured credit cards that you can use to repair your credit:
Best Unsecured Credit Cards for Bad Credit
Capital One Platinum Credit Card
is designed for people who don't have good credit scores.
It's also ideal for people who are unable (or don't want to) put up cash for a security deposit. It's also one of the few unsecured credit cards for bad credit that doesn't charge an annual fee.
If you qualify, your starting credit line may be low - around $500. Capital One will offer to raise your credit limit after the first 6 months of on-time monthly payments.
To help you stay on track with improving your credit score, Capital One offers the free CreditWise tool. With CreditWise, you get access to a monthly TransUnion credit score.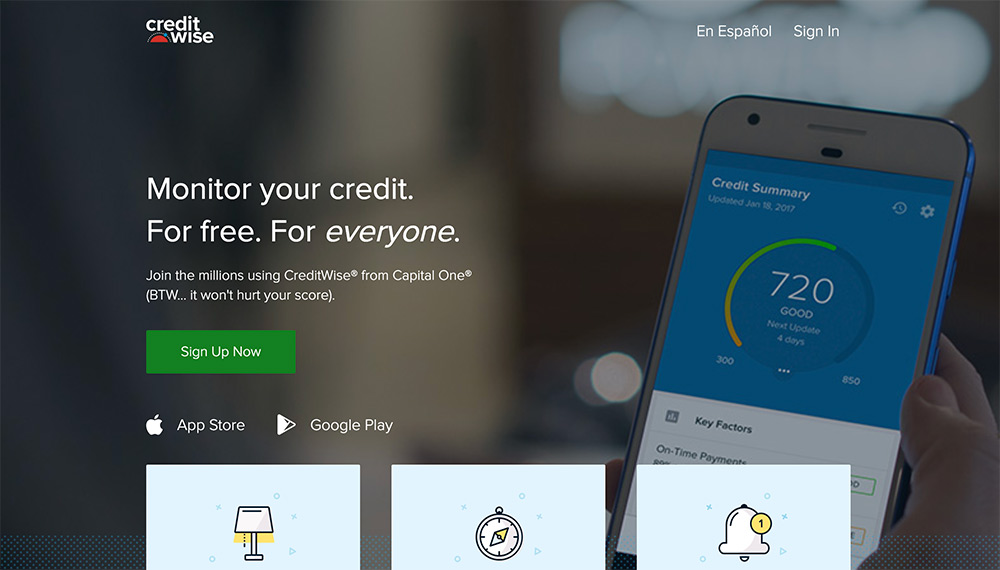 There's also a credit score simulator that shows you what happens with certain credit behavior (e.g., lowering a balance, filing bankruptcy, opening a new card, etc.).
Read Capital One Platinum Credit Card Editor's Review
Credit One Bank Platinum Visa for Building Credit
Unsecured credit cards for bad credit typically have higher rates.
But occasionally you'll find a card with a fairly competitive rate, such as the for Building Credit.
This card does require a credit check, so your APR is based on your credit history at the time of applying.
If approved, you'll receive an initial credit line of $300. Just know that your initial available credit may be lower than $300 because the bank charges an annual membership fee directly to the card.
The annual fee can range from $0 to $95 depending on your credit (first year). After that, it can range from $0 to $99.
Credit One Bank reports activity to the three credit bureaus, plus there's the flexibility to choose your payment date.
This card also makes it easier to monitor your progress because you can access your credit report online free.
Indigo Platinum MasterCard
With for bad credit, you'll pay an annual fee of $75 the first year, and $99 thereafter.
The credit card's terms and fees page doesn't mention anything about a one-time processing fee or a monthly maintenance fee (which is common with unsecured credit cards), so you'll save money in that department.
And the good news is that a past bankruptcy doesn't hurt your chances of an approval, which makes this card an excellent pick if you're looking to rebuild your credit after a chapter 7 or a chapter 13.
And the good news is that a past bankruptcy doesn't hurt your chances of approval, which makes this card an excellent pick if you're looking to rebuild your credit after a chapter 7 or a chapter 13.
Read Indigo Platinum MasterCard Editor's Review
Milestone Gold MasterCard
You can qualify for with a minimum credit score of 600 and you'll start off with an initial credit line of $300.
The card doesn't offer any type of introductory interest rate. And although the card's interest rate is a little on the high side, it will never increase as long as you make on-time payments every month.
With this card, you'll receive 24/7 account access.
In addition, you can take advantage of MasterCard Gold benefits, such as built-in car rental insurance, extended warranty coverage, roadside assistance, and travel assistant services.
Secured vs. Unsecured Credit Cards
Again, you have a choice of using secured or unsecured credit cards to fix your credit. Each of them can help you achieve that goal. Here's how you can determine which type of card is better for you:
Secured cards are better if…
you have cash available for a security deposit
you want to be able to control the size of your credit line
you prefer to avoid a credit check
Unsecured cards are better if…
you don't want to put any money down to get a credit card
your credit score is around 600 (FICO)
Fixing bad credit is a catch-22. You have to use credit to build credit, but if you have bad credit, some creditors won't give you an account.
This is why some people rely on secured credit cards to rebuild or establish their credit history.
These credit cards can be great because you can qualify with no credit history or a very low credit score. The downside is that a secured credit card requires a security deposit.
So if you don't have extra money to spare, you can't get a secured card. The good news is that a secured credit card isn't the only credit card option for bad credit.
You may not hear much about unsecured credit cards for bad credit, but these cards are out there.
There's a smaller pool of options than secured credit cards, and because these cards don't require any type of deposit, they tend to have higher rates and expensive fees.
Nonetheless, these cards serve their purpose, which is helping you build your credit score.
What Makes Up Your Credit Score
When we talk about credit scores, we're usually speaking of FICO credit scores. The FICO score is the most common metric for measuring your borrowing risk.
More than 90% of major U.S. lenders use this scoring model. Your score can range from 300 to 850 (850 is a perfect FICO credit score).
Credit Score Ranges and Quality
| Credit Score Ranges | Credit Quality | Effect on Ability to Obtain Loans |
| --- | --- | --- |
| 300-580 | Very Bad | Extremely difficult to obtain traditional loans and line of credit. Advised to use secured credit cards and loans to help rebuild credit. |
| 580-669 | Bad | May be able to qualify for some loans and lines of credit, but the interest rates are likely to be high. |
| 670-739 | Average/Fair | Eligible for many traditional loans, but the interest rates and terms may not be the best. |
| 740-799 | Good | Valuable benefits come in the form of loans and lines of credit with comprehensive perks and low interest rates. |
| 800-850 | Excellent | Qualify easily for most loans and lines of credit with low interest rates and favorable terms. |
Although the FICO score formula is top-secret, we know the different criteria that affect your credit score. Knowing the criteria means that you know what you can do to improve your score quickly.
Here are the credit score factors and their impact on your score:
FICO Credit Score Factors and Their Percentages
| FICO credit score factors | Percentage weight on credit score: | What it means: |
| --- | --- | --- |
| Payment history | 35% | Your track record when it comes to making (at least) the minimum payment by the due date. |
| Amounts owed | 30% | How much of your borrowing potential is actually being used. Determined by dividing total debt by total credit limits. |
| Length of credit history | 15% | The average age of your active credit lines. Longer histories tend to show responsibility with credit. |
| Credit mix | 10% | The different types of active credit lines that you handle (e.g., mortgage, credit cards, students loans, etc.) |
| New credit | 10% | The new lines of credit that you've requested. New credit applications tend to hurt you score temporarily. Learn more about FICO credit score |
Credit is something that improves with time, so a higher score follows a pattern of responsible habits.
Of course, before you can even get to the point of increasing your credit score, you need a credit account that'll provide an opportunity to add positive activity to your credit report.
How to Raise Your Credit Score Quickly
Using an unsecured card, you can use increase your credit score just like with any other credit card.
Be mindful of these tips:
Set up automatic payments to avoid missed payments
If you don't make a payment on time, your credit score can suffer greatly. By setting up automatic payments, you'll never miss the payment deadline.
Get the largest credit line possible
You should ask for a credit line increase on a regular basis (about every 6 months). With a higher credit limit, your balance will appear to take up a smaller percentage of your borrowing potential.
Make a partial payment before the month ends
Your card balance is reported to the credit bureaus at the end of the statement cycle. By making a partial payment before this date, you'll reduce the balance is recorded on your credit report.
With these tips, you're likely to make significant improvements to your credit score in 12 months. After this period, you may be able to qualify for better credit cards, such as rewards credit cards.
Bottom Line
A credit card is one of the best tools for building or rebuilding your credit. But if you have bad credit, your only option is a secured credit card or an unsecured credit card for bad credit.
The latter doesn't require a security deposit, so it's an attractive option if you're looking for a card without having to pay anything upfront.
However, unsecured credit cards aren't cheap, so make sure you understand the costs of a particular card before applying.
It's not unusual to find an unsecured credit card for bad credit with interest rates as high as 30%. This is the unfortunate price of bad credit.
But although you can't control the rate and fees charged by these cards, you can control how much you pay in interest.
With any high-rate credit card, the trick is only charging what you can afford and paying off your balance in full every month.
This way, you can use the card to your advantage, but avoid high-interest charges.