Which Credit Report Does U.S. Bank Pull?
Find out which credit report is used more commonly by U.S. Bank when it reviews someone's credit card application. Look at which credit report is used most often in a certain state. Learn how to obtain a free credit report and what you can do to improve your chances of approval.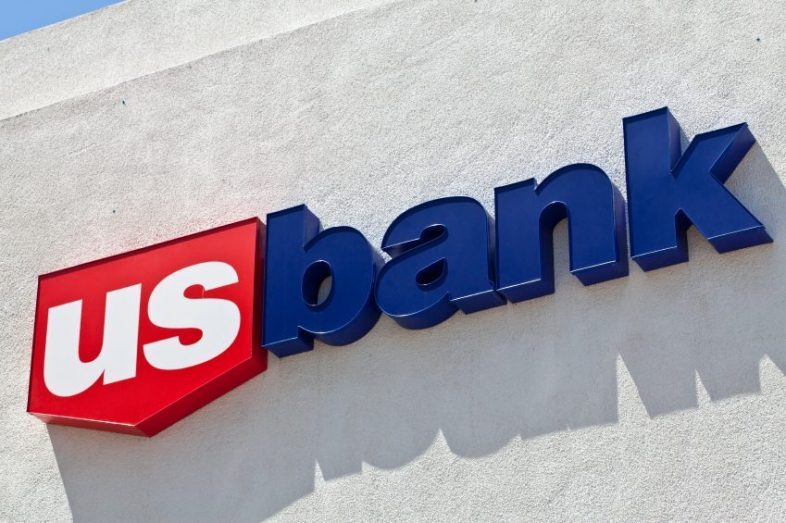 U.S. Bank is most likely to use your TransUnion credit report when considering your credit card application for approval. We reviewed 210 consumer-reported credit inquiries from January 2015 to December 2017 and found that the bank relies on all three major U.S. credit bureaus for consumer credit data, but U.S. Bank appears to check consumers' TransUnion credit reports most frequently.
Knowing this piece of key information, you can polish your credit report to improve your chances of getting approved for a U.S. Bank credit card. 
---
Where We Got the Data
Generally, financial institutions and lenders do not disclose the specific U.S. credit bureaus that they use when reviewing someone's credit card application. U.S. Bank is no exception. So, we must turn to people who share their own experiences when applying for a U.S. Bank credit card. They're able to see which of their credit reports had recorded a hard inquiry from U.S. Bank -- they can offer this data point to help others who are about to apply for a U.S. Bank credit card too.
We turned to the credit pull database at CreditBoards.com, where anyone can submit the results of their applications to various credit card companies. While the data goes back many years, we chose to collect results from the last 3 years for the latest credit inquiry practices by U.S. Bank.
What Our Research Means for You
We want you to be well-informed when it comes to the credit report that determines your chances of approval for a U.S. Bank credit card. Refer to the table above to find your state of residence to see which credit bureaus is favored by U.S. Bank in your state. This allows you to prepare the specific credit report to increase the chances that your credit card application get approved -- preferably with the lower interest rate possible.
Note, however, that U.S. Bank may decide to pull more than one credit report. Therefore, we believe that everyone should be diligent in maintaining solid credit reports at all U.S. credit bureaus. This research just shows which credit report should be prioritized when you're thinking about applying.
---
How to Check Your Own Credit Reports
The only source that we recommend for free credit reports is AnnualCreditReport.com. It is a government-sanctioned website that was created to provide the public with a place to retrieve their credit reports. Everyone is eligible to receive one credit report from each of the three U.S. credit bureaus -- Equifax, Experian, and TransUnion -- every 12 months. You don't have to enter any credit card information nor will you be subscribed to some costly credit-monitoring service.
I've used the website regularly for the past decade and these are some tips I can share with you when you're pulling your own credit reports.
Double check the personal information that you enter. If you provide incorrect details multiple times, you may be temporarily prohibited from accessing your credit reports because the website suspects identity fraud.
You will be asked several questions regarding your personal information and credit history to verify your identity. These questions may not make any sense for you because they don't apply to you. So, don't be afraid to answer "none of the above."
You may not be able to view your credit report again if you close your browser window. Save the report to your computer, take a screenshot, or print it out for future reference.
If you want to monitor your credit throughout the year, consider spreading out the way that you pull your reports -- every 4 months from a different credit bureau.
You can also request your credit report through the phone by calling 1-877-322-8228.
If you prefer mail, you must fill out this form and mail it to:
Annual Credit Report Request Service
P.O. Box 105281
Atlanta, GA 30348-5281
Phone and mail requests will be mailed within 15 days of the request.
How to Get Additional TransUnion Credit Reports
If you've already pulled your free TransUnion credit report for the year, because that's the one more relevant for U.S. Bank credit card applications, there are additional ways that you may be allowed to pull another TransUnion for free or a reduce fee.
TransUnion: Free or Reduced Fee Credit Reports
| State | 1st request | Additional requests | Time frame |
| --- | --- | --- | --- |
| California | $8 | $8 | Any time |
| Colorado | Free | $8 | Calendar year |
| Connecticut | $5 | $7.50 | 12-month |
| Georgia | Free | Free | Any time |
| Maine | Free | $5 | 12-month |
| Maryland | Free | $5 | 12-month |
| Massachusetts | Free | $8 | Calendar year |
| Minnesota | $3 | $3 | Any time |
| Mississippi | Free | Free | Any time |
| Montana | $8.50 | $8.50 | Any time |
| New Jersey | Free | $8 | 12-month |
| Puerto Rico | Free | $11.50 | Calendar year |
| Vermont | Free | $7.50 | 12-month |
| Virgin Islands | $1 | $1 | Any time |
In the event that you were denied for any credit line, you can ask the bank for a copy of the credit report that was used for rejecting your application. (It is your legal right to ask for this.)
Once you have the opportunity to review your credit report, there are steps you can take to improve your credit. We'll share some of the tried-and-true methods of polishing your credit report.
---
Ways to Improve Your Credit Reports
Now that you've pulled the credit report that is most likely to be used by U.S. Bank, you can take the steps to increase your chances of getting your application approved. Here are the ways that can lead to a significant positive impact on your credit profile:
Dispute all errors. Review your credit report thoroughly to see if any information on it is inaccurate. Is your personal information wrong? Is the payment history incorrect on one of your credit lines? These are examples of the errors that could hurt your credit. At the end of each and every credit report, the credit bureaus provide detailed instructions to fix those errors.
Erase any and all delinquencies. If there any negative records that show a past default or unpaid debt, It is best to negotiate with those creditors (past or present) to have the remark deleted from your file.
Pay down debt as much as possible. Those who carry high balances on their credit lines may signify that they are extremely dependent on borrowed funds. Furthermore, a lower debt balance tends to bump up your credit score.
Increase your credit limits. By raising the amount that you can borrow, it will appear as if you're using a smaller percentage of your credit limits. Many credit card companies allow you to submit a request for a credit limit increase through your online account or by phone. It is important to note that this request may require a hard credit inquiry -- you can cancel the request and not have it affect your credit.
When you're finished, don't go immediately to U.S. Bank to complete your credit application. You'll understand why in the next section.
When Your Credit Report is Updated
Changes to your existing credit accounts are not reported to credit bureaus on a daily basis. In fact, it can take up to 30 days for your credit reports to update. Usually, your credit report logs the most recent changes after a statement cycle with any particular lender.
So, if you've made the effort to polish your credit report(s), it can still take some time before the changes are reflected in your credit reports.
---
Your Income and Expenses Matter Too
When applying for any loan, your credit is important. But, it isn't the only factor that banks use to determine your risk for defaulting on your debt. U.S. Bank also needs to know your annual income and monthly expenses to estimate your monthly cash flow.
Surely, applicants with higher income and fewer expenses are more likely to get approved for a credit card or loan. U.S. Bank doesn't appear to verify income and expenses immediately during the application process, but be prepared to prove these two pieces of financial information.