Capital One Spark Classic Business Credit Card 2023 Review: For Businesses With Average Credit
Our review of the Capital One Spark Classic for Business Credit Card looks at the simple rewards program designed for small business with average credit.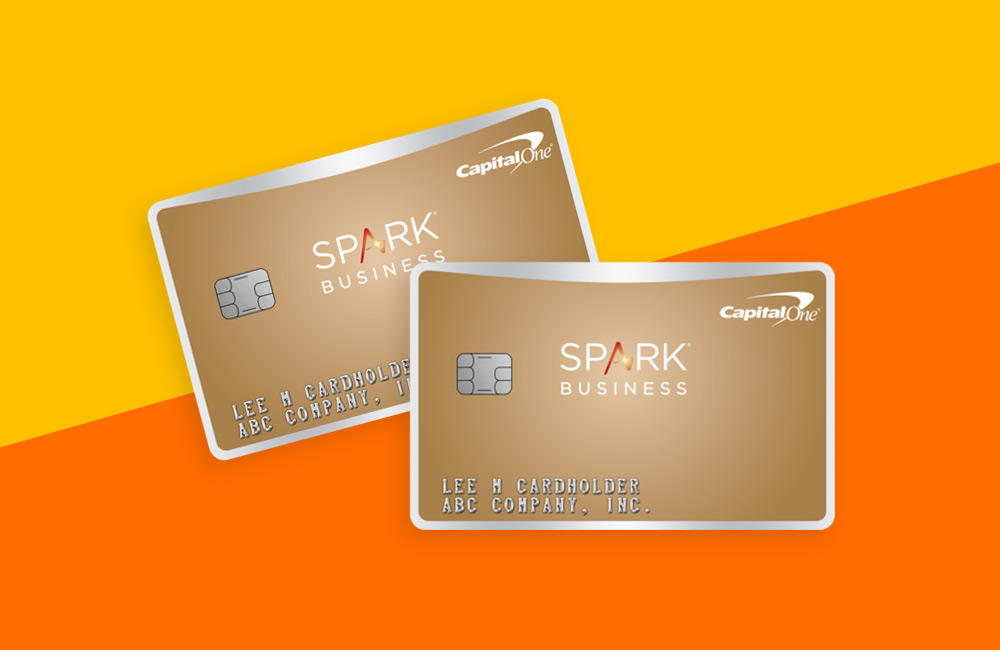 Capital One Spark Classic Business Credit Card
Building a good business credit history is vital to your business. 
A good credit score can help you get approved for loans or lines of credit. And that can make scaling and growing your business possible. 
The is designed for business owners who are still working on improving their credit score. It's appropriate for people who have average credit and want to earn cash back rewards. 
With this card, you can earn unlimited 1% cash back on every purchase, with no annual fee. Using this card responsibly could help you build positive credit history over time. 
If that's something you need to work on--and you're interested in earning cash back for your business--here's more on the Capital One Spark Classic Business Credit Card.
Capital One Spark Classic Business Credit Card Pros & Cons
Earn Cash Back While Building Credit
The Capital One Spark Classic card can benefit your business in two ways. 
First, you can earn cash back on purchases. The cash back rewards rate is 1% back on every dollar spent, with no spending caps or limits. 
While that's at the low end of what some cash back business rewards cards offer, it's in line with what cards for average credit allow. Since cash back is unlimited, you can get more rewards the more you spend. 
Spend $10,000 a year? Get $100 cash back. Spend $50,000? Get $500 cash back. 
The great thing about unlimited 1% cash back is that it's simple. You don't have to worry about keeping track of rewards tiers or activating bonus cash back categories. You just spend as you normally would for your business and reap the rewards. 
One downside of this card is that there's no introductory cash back bonus. That means you don't have a chance to collect extra cash back for meeting a minimum spending requirement. 
But again, that's comparable to other business rewards cards for average credit.
An easy way to add to your cash back total is to issue employee cards if you have employees. You can get employee cards for free. 
Build good credit for your business
Perhaps more importantly than earning cash back, you can use this card to strengthen your credit score.
By using the card responsibly, you could boost your business credit score which could help you get approved for other business credit cards and/or loans. 
Here are a few tips for making the most of this card to build credit:
Pay on time each month.
Maintain a lower credit utilization whenever possible. 
Keep your account open and active by making at least one purchase every few months.
Pay in full each month if you can, which can also help you avoid interest charges. 
Overall, the single most important thing you can do is pay your bill on time.
You can make that easier by using Capital One's autopay feature to schedule your monthly card payment automatically.
Redeem Cash Back Hassle-Free
The cash back you earn with this card is easy to redeem. You can apply your cash back as:
Statement credit
A credit against previous purchases
A check
Gift cards
There's no minimum amount required to redeem your cash back.
You can redeem at any time.
To make things easier:
Capital One allows you to set up automatic redemptions once your cash back rewards balance reaches a limit that you set.
What Else Do You Get With the Card?
The Capital One Spark Classic Business Credit Card offers some helpful features and tools that can make using the card for purchases easier. 
Here's what else is included with this card: 
Year-end summaries
No foreign transaction fees
Free employee cards with customizable spending limits
Fraud and security alerts
Travel and emergency assistance services
Auto rental damage waiver
Purchase security and extended warranty protection
These benefits are all nice to have as you're working on building up your business credit history. 
Costs
In terms of the APR for purchases, cash advances and the penalty APR, this card is about what you'd expect when you're weighing average credit options.
That's to say:
The regular purchase APR is at the higher end. 
This is typical since credit card companies usually reserve the lowest rates for people with good to excellent credit scores. 
There's a work-around for the higher APR: paying in full each month. This is the best way to avoid interest charges. 
This, however, requires you to stay on top of your spending and only charge what you can afford to pay off. That's something to keep in mind as you're considering this card. 
Compare to Other Capital One Business Credit Cards
If you're interested in getting a business credit card from Capital One, here are two other cards to consider. 
Capital One Spark Miles Select
The is a travel rewards card. 
Purchases earn unlimited 1.5 miles per dollar, while hotels and rental cars booked through Capital One Travel earn unlimited five miles per dollar. 
This card has no annual fee and no foreign transaction fee. But there's a catch. You'll need excellent credit to be approved for this card. 
Read the Capital One Spark Miles Select Business Credit Card editor's review.
Capital One Spark Cash Select
The  is a cash back rewards option. 
This card allows you to earn unlimited 1.5% cash back on every purchase, with no spending caps. Additional employee cards are free and there's no annual fee or foreign transaction fee. 
You could earn more cash back with this card than Capital One Spark Classic but again, there's a caveat. Like the Capital One Spark Miles Select Card, this one also requires excellent credit to qualify. 
Read the Capital One Spark Miles Select Business Credit Card editor's review.
Applying for a Business Credit Card
If you've never applied for a business credit card before, you might not know what to expect.
The good news:
The process isn't that difficult to navigate.
It starts with giving the credit card company details about yourself and your business. 
Here's a rundown of what you'll need to share:
Your name 
Your business name
Your personal address and the address of your business
Social security number or tax identification number
How many employees you have, if any
How much revenue your business generates each year
What industry the business is in
How long you've been in business
It's worth noting that you don't need to be in business for years to get a business credit card. In fact, you could be approved if you're still in the early stages or have yet to launch. 
That's because the credit card companies look at your personal credit history and income when making approval decisions.
So if your personal credit score meets the credit card company's requirements, then you could get a business credit card. 
That doesn't mean that business and personal credit cards are the same, however.
For example, business credit cards tend to have different rewards program structures and spending limits compared to personal cards. That's because business credit cards are intended to meet the needs of a business, not an individual. 
The reality is:
A business credit card can help you build a positive credit history but it typically won't affect your personal credit score.
Business credit card activity is reported to the business credit bureaus and shows up on your business credit report. 
Personal credit activity stays on your personal credit reports.
The two usually don't mix unless you signed a personal guarantee for a business credit card.
In that case, any negative account information for the business card, such as late payments or defaults, could be reported to the personal credit bureaus.
Final Verdict
The is a business credit card option to consider if you have average credit and want to work on improving it.
At the same time, you get rewarded in the form of cash back on purchases. 
Obviously, you'd want to consider another business credit card if you have good to excellent credit.
Just remember:
While having better credit can unlock premium business credit cards, many of them come with annual fees. 
Overall, this card is a good fit if you're looking to save money for your business while establishing positive business credit history.