Chase Ink Business Cash Credit Card 2023 Review: Bonus Cash Back on Everyday Business Expenses
Our review of the Chase Ink Business Cash credit card will analyze the cash back program designed for small business expenses that occur regularly.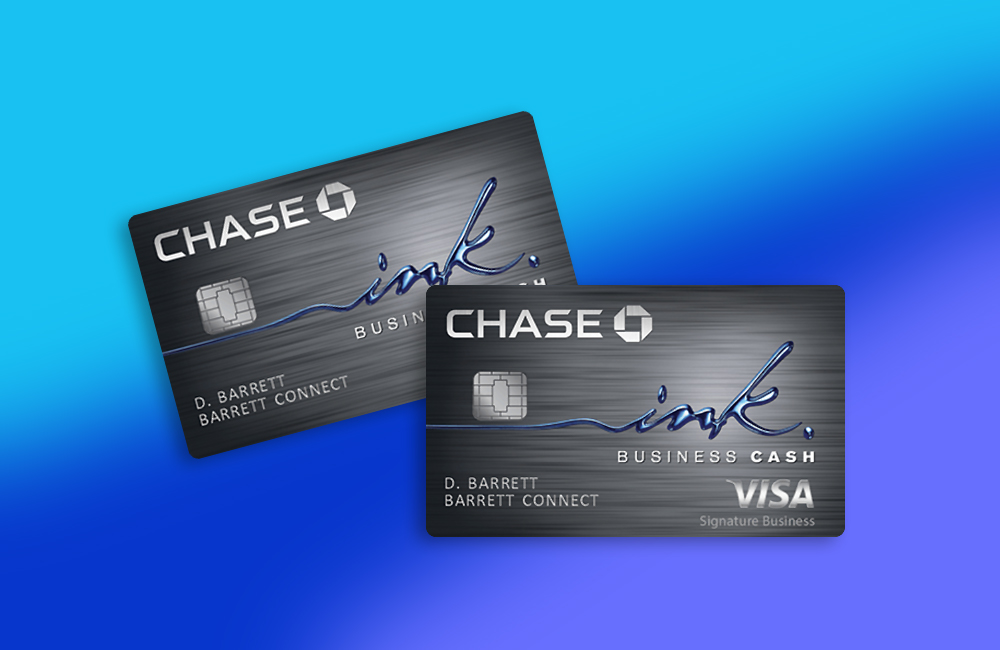 Chase Ink Business Cash Credit Card
In business, you have to spend money to make money. A cash back credit card offers an easy way to do that. 
could put hundreds or even thousands of dollars back in your pocket each year as you spend for your business.
This card is designed to be most rewarding for business owners who spend heavily on:
Office supplies
Cable, phone and internet services
Gas 
Dining
Cardmembers can earn a significant amount of cash back through the card's tiered rewards program. There's also an introductory bonus to give you a little cash back boost right off the bat. 
While other business rewards cards are geared for travel, the Chase Ink Business Cash card is best suited to everyday spending.
Even better:
It carries no annual fee.
If you're looking for a new cash back rewards card for your business, learn how this card could help you save big.
Chase Ink Business Cash Credit Card Pros & Cons
Generous Rewards on Essential Business Purchases
Running a business can be expensive and the Chase Ink Business Cash Credit Card pays you back on day to day purchases. 
This card offers:
5% cash back at office supply stores
5% cash back on internet, phone and cable services
2% cash back at restaurants
2% cash back on gas
1% cash back on all other purchases
There's just one wrinkle: cash back isn't unlimited. 
The 5% cash back rewards rate applies to the first $25,000 in combined purchases at office supply stores and on internet, cable and phone services. So, if you spend $25,000 per year on those purchases you'd earn $1,250 in cash back.
After that, you'd keep earning unlimited 1% cash back until your next account anniversary year starts. 
The same goes for the 2% cash back category. You'd earn 2% back on restaurant and gas purchases, up to the first $25,000 in combined purchases annually. That adds another $500 to the total.
Once you reach $25,000 in spending for those categories, you'll continue earning unlimited 1% cash back. That applies until the next account anniversary year starts. 
All other purchases outside of the 5% and 2% cash back categories earn unlimited 1% cash back. 
Bottom line, the more you spend, the more cash back rewards you can earn. If you were to max out the 5% and 2% categories, then make another $10,000 in purchases earning 1% back, you'd rack up $1,850 in cash rewards for the year.
That doesn't include the introductory cash back bonus available with this card. Hitting the minimum spending requirement to qualify for the bonus could add even more cash back to the total the first year of membership. 
Redeeming Cash Back Rewards
The Chase Ink Business Cash Credit Card gives you multiple ways to redeem cash back. 
You can redeem your cash rewards for:
Cash back
Gift cards
Apple Ultimate Rewards Store purchases
Merchandise
Travel
Unique experiences
Shopping at Amazon
One thing worth noting is that you can maximize the value of your cash back if you have a Chase Ultimate Rewards credit card, such as the Chase Ink Business Preferred Card or the Chase Sapphire Preferred Card. 
When you transfer your cash back rewards to either of those cards, they become Ultimate Rewards points. You can then use those points to book travel through Ultimate Rewards. 
Here's why that's a good thing. When you book travel through the Ultimate Rewards portal, you get a 25% bonus. 
Normally, Ultimate Rewards points are worth 1 cent each for travel. With the 25% bonus, they increase to 1.25 cents each.
So, if you're redeeming 50,000 in Ultimate Rewards points after transferring cash back rewards over from the Chase Ink Business Cash card, they'd be worth 62,500 points toward travel. 
Another plus: points in the Ultimate Rewards program transfer to Chase travel partners on a 1:1 basis. The list of travel partners includes: 
British Airways Executive Club
Korean Air SKYPASS
Singapore Airlines KrisFlyer
Southwest Airlines Rapid Rewards
Iberia Plus
United MileagePlus
Virgin Atlantic Flying Club
World of Hyatt
Marriott Bonvoy
IHG Rewards Club
That could help you get even more mileage out of your rewards if you want to book with a specific airline or hotel.
You could pair up Ultimate Rewards with the partner program's loyalty rewards to save money on the booking.
Chase Ink Business Cash Credit Card Fees
| Type | Fee |
| --- | --- |
| Annual Fee | None |
| Balance Transfers | Either $5 or 5% of the amount of each transfer, whichever is greater (minimum of $5). |
| Cash Advances | Either $15 or 5% of the amount of each transaction, whichever is greater |
| Foreign Transactions | 3% of the amount of each transaction in U.S. dollars. |
| Return Payment | Up to $39 |
| Return Check | None |
Other Card Features and Benefits
Aside from the rewards program, there are a few other noteworthy features of the Chase Ink Business Cash card. 
Free employee cards
If you have employees, you can issue cards for them with no additional fee. That could help with earning rewards faster. You also have the option to set individual spending limits for each card. 
Shopping protections
This card offers both purchase protection and extended warranty protection. Purchase protection covers eligible purchases against damage or theft for the first 120 days. Extended warranty protection gives you an extra year of warranty coverage for eligible purchases. 
Travel protections
While this is not a travel rewards card, it does come with some travel benefits, including:
Auto rental collision damage waiver
Travel and emergency assistance services
Roadside dispatch
These benefits are included at no additional fee. Though you may pay fees to service providers, such as a towing company, if you have to use them.
Compared to Other Chase Business Credit Cards
Chase also offers two other business card options that are worth considering. 
Ink Business Preferred
 is a business travel rewards card. With this card, you earn points instead of cash back. 
Specifically, you earn 3 points per dollar on the first $150,000 in combined purchases per year in these categories:
Travel
Shipping
Internet, cable and phone services
Advertising purchases made with social media sites and search engines
All other purchases earn unlimited 1 point per dollar. This card has no foreign transaction fee but it does have a $95 annual fee. 
If you'd rather earn travel rewards, this card could be a good fit since you can take advantage of the 25% Ultimate Rewards bonus when you book. 
Read the Chase Ink Business Preferred Credit Card Editor's Review.
Ink Business Unlimited
If you'd rather have a flat-rate business cash rewards card, you might give a look. 
This card earns unlimited 1.5% cash back on all purchases, with no spending caps. The introductory bonus is the same as the Chase Ink Business Cash card and there's also no annual fee. 
You might lean toward this card if you'd rather not have a spending cap on rewards or you don't want to manage tiered rewards. 
Business vs. Personal Cards
It's important to note that business and personal credit cards aren't the same. 
For one thing, they differ in the type of protections they offer. Personal credit cards, for example, are protected under the 2009 CARD Act. Business credit cards are not. 
Business and personal credit cards can also vary in the type of rewards and perks they offer. This is because business cards are meant to be used exclusively for business expenses. 
There can also be a difference in credit score impacts. 
Personal credit card activity shows up on your personal credit reports. Business credit card activity would be listed on your business credit reports. 
But, since you typically use your social security number to apply for a business card, there can still be some crossover.
If you pay late or default on a business credit card, that negative account history could be reported on your personal credit report.
Applying for a Business Credit Card
Applying for a business credit card is similar to applying for a personal card. 
You give the credit card company your name, social security number and date of birth. But you also have to share information about your business, such as:
Your business's name
Business structure (i.e. sole proprietorship, LLC, corporation, etc.)
What industry it's in
The number of employees
Annual revenue
The number of years in business
Your business address
You might be wondering if you can apply for a business credit card if you haven't started a business yet or you have but it's not profitable. The short answer is yes. 
Even if you have no revenue from your business yet, you can still apply and get approved if you have a strong personal credit score. It's a good idea to check your personal credit before applying to gauge how likely you are to be approved. 
What's the Verdict? 
The Chase Ink Business Cash Credit Card could be a solid choice if your business typically spends at least $50,000 each year on office supplies, internet, cable and phone services, restaurants and dining.
You could earn a tidy chunk of cash back rewards by maxing out the spending limit. Since there's no annual fee you don't have to worry about it detracting from your rewards earnings. 
This card falls short as a travel option, however. You'd be better off with the Ink Business Preferred card for earning travel points. 
All in all:
This card is a good option for businesses that want to earn cash back on every purchase.
Just remember that paying the balance in full each month is the best way to avoid interest charges.