Chase Ink Business Unlimited Credit Card 2023 Review: Simple Cash Back
This review looks at Chase Ink Business Unlimited for its simply cash back program that works for charging expenses for any business.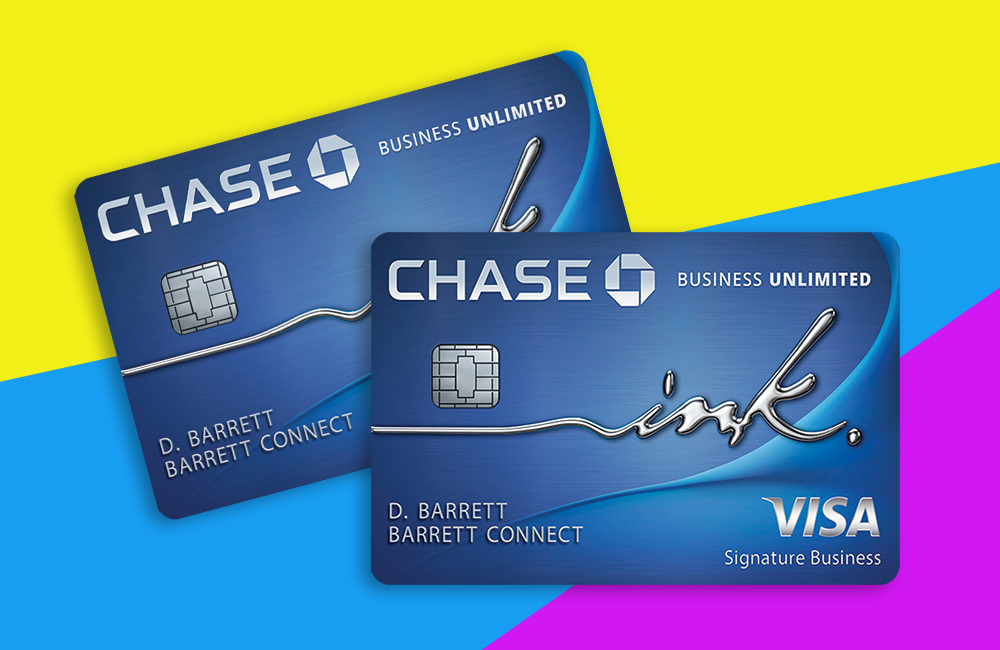 Chase Ink Business Unlimited Credit Card
Wouldn't it be nice to get back some of the money you spend to run your business? 
The can help with that. This card offers unlimited 1.5% cash back on every purchase, with no spending caps to worry about. 
This card keeps things simple with a flat-rate rewards structure.
So you might use it to pick up office supplies, pay your monthly utility bills, book a business trip -- or any other business expense. 
This card has no annual fee, which is another money-saving feature.
If you're in the market for a new cash back rewards card, learn what the Chase Ink Business Unlimited card has to offer.
Chase Ink Business Unlimited Credit Card Pros & Cons
Unlimited Cash Back on Every Purchase
Some business credit cards tier rewards. Meaning, you can earn more cash back or points in one category versus another. 
With the Chase Ink Business Unlimited Credit Card, every purchase earns unlimited 1.5% cash back. 
There are no spending caps to worry about and your rewards don't expire. That makes earning cash back easy. 
So, assume that your business spends the following in a calendar year:
$10,000 on office supplies
$5,000 on dining
$5,000 on gas
$5,000 on travel
$10,000 on miscellaneous purchases
All together, your spending would come to $35,000. That would translate to $525 in cash back earnings. If your business spends even more, say $50,000 a year, you'd earn $750 in cash back. 
There's also an introductory cash back bonus available with this card. If you earn the bonus by reaching the minimum spending requirement, you could easily bank some extra cash back your first year. 
Redeeming Cash Back Rewards
The Chase Ink Business Unlimited Credit Card allows you to redeem cash back for:  
Cash back
Gift cards
Apple Ultimate Rewards Store purchases
Merchandise and shopping at Amazon
Travel and experiences
If you have another Chase Ultimate Rewards credit card, such as the Chase Ink Business Preferred Card or the Chase Sapphire Preferred Card, you can also convert your cash rewards to Ultimate Rewards points. 
There's a good reason to do that if you plan to book business or personal travel. When you book travel through the Ultimate Rewards portal, your points are worth 25% more.  
Normally, Ultimate Rewards points are worth 1 cent each for travel. The bonus increases their value to 1.25 cents each. 
So if you have 100,000 points to redeem, they'd be worth 125,000 points if you redeem for travel through Ultimate Rewards. 
Ultimate Rewards points can also be transferred to Chase travel partners on a 1:1 basis. Current travel partners include:
British Airways Executive Club
Korean Air SKYPASS
Singapore Airlines KrisFlyer
Southwest Airlines Rapid Rewards
Iberia Plus
United MileagePlus
Virgin Atlantic Flying Club
IHG Rewards
World of Hyatt
Marriott Bonvoy
Being able to transfer points could come in handy if you're trying to stack loyalty rewards earned from an airline or hotel travel loyalty program. 
Chase Ink Business Unlimited Credit Card Fees
| Type | Fee |
| --- | --- |
| Annual Fee | None |
| Balance Transfers | Either $5 or 5% of the amount of each transfer, whichever is greater (minimum of $5). |
| Cash Advances | Either $15 or 5% of the amount of each transaction, whichever is greater |
| Foreign Transactions | 3% of the amount of each transaction in U.S. dollars. |
| Return Payment | Up to $39 |
| Return Check | None |
Extra Card Features and Benefits
In addition to earning rewards, there are a few other things to like about Chase Ink Business Unlimited. 
Free employee cards
Employee card are available at no additional cost. You can set spending controls on each card. Adding employee cards to your account is an easy way to increase rewards earnings.  
Shopping protections
Purchase protection and extended warranty protection are included with this card. 
Your purchase protection covers eligible purchases against damage or theft for the first 120 days after charging them.
Extended warranty protection gives you an extra year of warranty coverage for eligible purchases, on top of the manufacturer's warranty.
Travel protections
This isn't exclusively a travel rewards card. But you do get these travel benefits included at no additional fee:
Auto rental collision damage waiver
Travel and emergency assistance services
Roadside assistance
That could come in handy if you're taking a business road trip or traveling outside the U.S.
Compared to Other Chase Business Credit Cards
Chase also offers two other business card options that are worth considering. 
Chase Ink Business Preferred
The  is designed for business owners who want to earn rewards on travel. 
With this card, you earn 3 points per dollar on the first $150,000 in combined purchases per year in these categories:
Travel
Shipping
Internet, cable and phone services
Advertising purchases made with social media sites and search engines
All other purchases earn unlimited 1 point per dollar. There is a $95 annual fee with this card. 
You can take advantage of the 25% Ultimate Rewards bonus when you book stretch your points further. And this card has no foreign transaction fee, which is good if business trips take you outside the U.S. 
Read the Chase Business Ink Preferred Credit Card Editor's Review.
Chase Ink Business Cash
The could be good for businesses that spend heavily on everyday purchases. 
This card earns 5% cash back on the first $25,000 in combined purchases at office supply stores and on internet, cable and phone services annually. You also earn 2% cash back on the first $25,000 in combined purchases at gas stations and restaurants. 
All other purchases earn unlimited 1% cash back rewards, with no annual fee. 
Read the Chase Business Ink Cash Credit Card Editor's Review.
Business vs. Personal Cards
IThere are several things that set business credit cards apart from personal credit cards. 
First, personal credit cards are covered by the 2009 CARD Act. Business credit cards are not. 
That means they differ in the types of protections they offer. Second, there's also a difference when it comes to rewards. 
Business credit cards typically reward you for purchases related to running a business. For example, office supplies, business travel, advertising or shipping. 
Personal credit cards cater to how you spend personally. So you could still earn rewards on travel but you're more likely to find cards that offer rewards on groceries or shopping. 
Business and personal cards also differ with regard to credit reporting and scoring. 
Personal credit card activity is listed on your personal credit reports and affects your personal credit score. Business credit card activity is recorded on your business credit report and affects your business credit score.
However, business credit can affect personal credit score in some instances. If you pay late or default on a business credit card, your negative credit history for the account could be added to your personal credit report.
That's because in opening a business credit card account, you typically use your social security number to apply. And you may have to sign a personal guarantee, which makes you personally responsible for the debt. 
Applying for a Business Credit Card
Applying for a business credit card follows a similar process to applying for a personal credit card.
It starts with giving the credit card company your name, social security number and other personal information. From there, you have to give the credit card company details about your business, including:
The business name
Business structure 
Industry
Number of employees
Revenue
Number of years in business
A common question is whether you can apply for a business credit card if you haven't started a business yet or you have but it's not profitable. And actually, you can. 
Even if your business hasn't launched or it's not making money yet, it's still possible to apply and be approved.
Lenders will consider your personal credit score and income to decide whether to green light you for a business credit card.
What's the Verdict? 
The  might appeal to business owners who want simplicity when it comes to rewards. 
Being able to earn unlimited 1.5% cash back on all purchases and pay no annual fee could make it a good option for everyday spending or business travel.
And you always have the option of transferring rewards to another Chase Ultimate Rewards card to take advantage of that program's perks. You do, however, have to be mindful of the 3% foreign transaction fee. 
Of course:
You could earn more in cash back or travel rewards with either of Chase's other Ink card offerings.
Ultimately, your choice of card comes down to what your business spends money on most often and whether or not you're willing to pay an annual fee.