Wells Fargo Platinum Card 2023 Review: Lengthy Introductory APR
Our review of the Wells Fargo Platinum Visa Card looks at the lengthy introductory APR period that is useful for paying down debt and debt consolidation.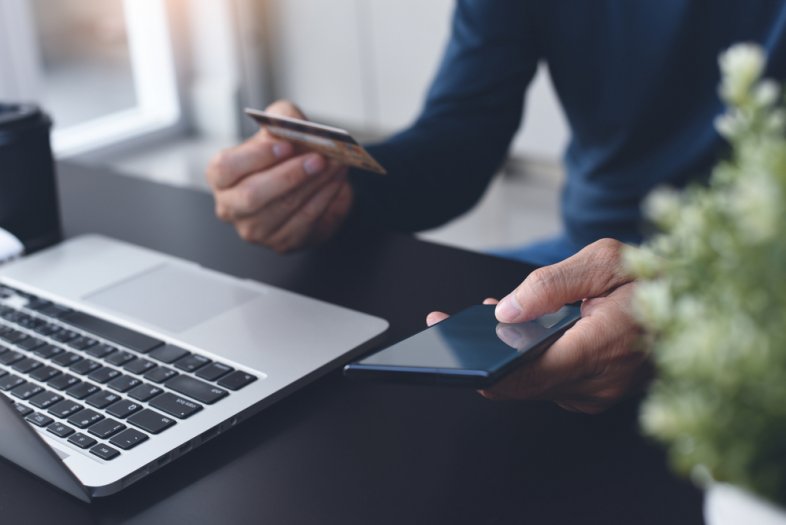 Update: This card is no longer available to new customers. See our top picks for Best Credit Cards of the Year for other options currently available.
Charging purchases to a credit card can be convenient. But those purchases can get expensive if interest charges pile up month to month. 
Opening a credit card that offers a 0% introductory APR on purchases could save you money. You could also use a 0% introductory balance transfer offer to consolidate high interest credit card debt. 
The Wells Fargo Platinum Card can help you achieve both of those goals. This card features one of the most competitive introductory APR offers around. 
While you won't earn rewards on purchases with this card, it could appeal to you if you want to minimize interest charges.
Even better:
This card has no annual fee, which means more money saved. 
If you're shopping around for a card with an introductory APR, learn more about what the Wells Fargo Platinum Card has to offer.
Wells Fargo Platinum Visa Credit Card Pros & Cons
Pay 0% Interest on Purchases and Balance Transfers
The Wells Fargo Platinum Card isn't a rewards card. So that means you won't earn points, miles or cash back on purchases. 
But if you want to save money on interest, it can definitely help with that. 
This card features a lengthy introductory APR period for both purchases and balance transfers. You can pay 0% interest for purchases and balance transfers for the first 18 months after account opening. 
To qualify for the introductory APR on balance transfers, balance transfer requests must be made within 120 days of opening your account. There's also a balance transfer fee of $5 or 3% of the amount being transferred, whichever is greater. 
Having a year and a half to pay off purchases or balance transfers with zero interest is a good thing if you don't always pay your credit card in full each month. 
Potential interest savings
Here's an example of your potential savings with this card. 
Say you're planning to remodel your kitchen and you want to spend $10,000 on new appliances. You charge the entire purchase to your Wells Fargo Platinum Card instead of using the store's financing, which has an interest rate of 19.99%. 
If you were to pay that $10,000 over a period of 18 months at 19.99%, paying $650 per month, you'd pay $1,650 in interest charges altogether. 
At 0% interest, you could pay $575 per month instead to pay off the balance over 18 months. That's $75 a month you could save instead or use to pay off other debts and your interest charges would be $0.
You could enjoy that same benefit by consolidating other high interest credit cards with the Wells Fargo Platinum Card.
While you'll typically pay a fee for balance transfers, you can still save money in the long run if you're paying double-digit interest on your other cards.
Other Card Features and Benefits
Since there's no rewards program with this card, you might be wondering whether there are any other benefits worth mentioning.
The good news:
The Wells Fargo Platinum Card includes a few additional features you might appreciate, such as:
Up to $600 in cell phone protection when you use your card to pay your monthly cellular service bill
Roadside dispatch service
Travel accident insurance
Travel and emergency assistance services
Zero liability protection
Overdraft protection when linked to a Wells Fargo checking account
Emergency card replacement
Those benefits help to boost the card's value, since you aren't getting rewards or benefits, such as airport lounge access or shopping discounts.
Remember, this card's main feature is the introductory APR for purchases and balance transfers.
So that makes it best suited to someone who's planning a large purchase they need time to pay off or has a balance they'd like to transfer at a low interest rate.
Card Fees
The biggest fee to keep in mind with this card is the balance transfer fee. 
When you request a balance transfer within 120 days of account opening, the fee is either $5 or 3% of the transfer amount, whichever is greater. So a $10,000 balance transfer would cost you $300 in fees. 
Once you get past the 120-day mark, the fee increases to $5 or 5% of the transfer amount. That same $10,000 balance transfer would now cost you $500 instead. 
That's worth noting if your goal with transferring a balance is saving as much money as possible. 
Also, this card may not be ideal for making purchases outside the U.S. because of the foreign transaction fee. The good news is there's no annual fee to worry about. 
What's the Verdict? 
The Wells Fargo Platinum Card is a solid pick if you want to make a purchase or transfer a balance and avoid paying interest charges for the first 18 months.
If you already bank with Wells Fargo, being able to use this card as a backup form of overdraft protection is an added benefit. 
What you have to keep in mind with any introductory APR offer is the timing and the regular variable APR that applies once the promotion ends.
If 18 months isn't enough time to pay off a purchase or balance transfer made with this card, then you could end up paying interest charges on any remaining balance. 
Aside from that, this card doesn't give you the opportunity to earn rewards on purchases which can be just as valuable as a 0% APR.
Overall, this card may be best suited to someone who's only looking for a 0% introductory APR offer and is confident they can pay off their balance within 18 months.