Apple Card Review 2023: Should You Apply?
Find out all about the Apple Card as we review the rewards program, interest rates, and security features compared to other rewards credit cards.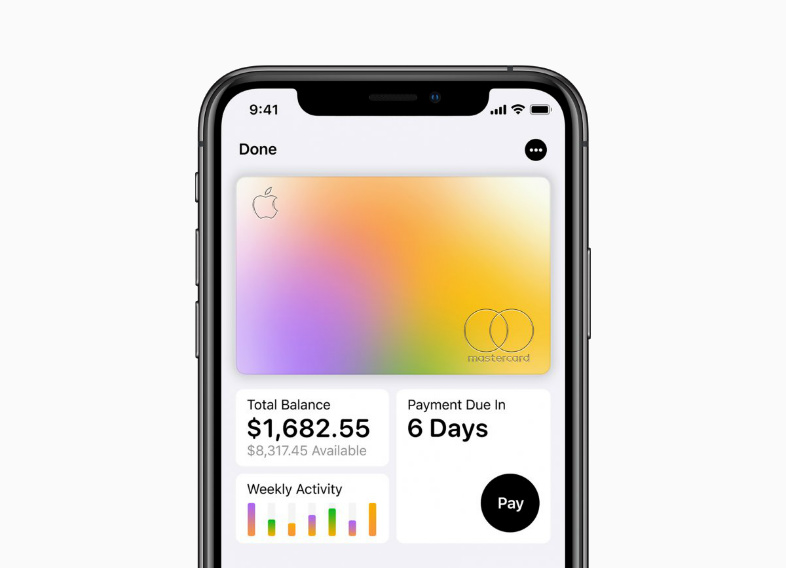 You might be a big consumer of Apple products and services — a reason that you'd consider the Apple Card.
But, what is the Apple Card? In short, it's a credit card designed for use with Apple Pay, the tech giant's mobile wallet platform that allows you to save debit and credit card information for use without the physical cards (where Apple Pay is accepted).
To sweeten the deal:
Apple Card offers a rewards program and little to no fees.
It also boasts strong security features that aim to provide more peace-of-mind when using the card to pay for purchases.
Now:
While the Apple Card may appear to be the credit card of the future, it may not be the best fit for you — especially if you're focused on earning the maximum rewards.
We review the Apple Card and its features to see if it is worth your consideration.
Apple Card Pros & Cons
Pros
Cons

Strong security features
No fees
Physical credit card available
Various spending management features

Must use Apple Pay for the best rewards earnings
Apple Card Rewards Program
The Apple Card is a rewards credit card with an interesting cash back program.
It actually has two different programs:
Apple Pay purchases (made with an iPhone)
physical Apple Card purchases.
Earn rewards with Apple Pay purchases
With Apple Pay, you earn unlimited 3% cash back on every Apple-branded purchase. That includes things you buy at Apple stores, apple.com, the App Store and iTunes.
You can earn 3% cash back on purchases such as:
Games
In-app spending
Apple Music subscriptions
iCloud storage
Apple devices
Next, you earn 2% cash back on all other purchases using Apple Pay.
There are no limits on how much cash back you can earn at the 2% rate. And it applies to any retailer, restaurant or merchant that accepts Apple Pay.
Earn rewards with physical card purchases
Apple Card customers also receive a titanium credit card for physical purchases.
It will be useful for times when Apple Pay isn't accepted for in-stores, online, and in-app spending. 
All purchases made with this card earn unlimited 1% cash back. 
How to Redeem Apple Card Cash Back
All the cash back earned with your card goes to your Apple Cash card in the Wallet app. That means you can spend it any way you want using your Apple device.
For example, you could use your daily cash earnings to:
Make purchases online, in stores or in-app
Make a payment against your Apple Card balance
Send money to friends through Messages
You can also send cash back earnings to a linked bank account.
Either way, Apple makes it as simple as possible to put your cash back rewards to work.
Unlike other cash back cards, you can't redeem your cash rewards for merchandise, gift cards to partner merchants or travel credit. But the upside of that is that you don't lose any rewards value when you use your cash back.
Apple Card Fees
With any credit card, you expect there to be some fees. This is another way the Apple Card is different.
There are no:
Annual fees
Cash advance fees
International foreign transaction fees
Over-the-limit fees
Returned payment fees
Late fees
According to Apple, there are no hidden fees of any kind associated with the card.
That could make it appealing if you're cost-conscious when it comes to spending on credit.
In terms of the annual percentage rate, members pay a variable rate that follows a range comparable to what a majority of cards use.
There's a high end and a low end. Your individual rate is based on creditworthiness.
One nice incentive Apple offers is no penalty APR. That means if you miss your due date and pay late, your interest rate won't skyrocket because of it.
Apple claims that the Apple Card strives to be a low-interest-rate (low APR) credit card.
However:
Compared to the credit cards on the market with the lowest APRs, the Apple card cannot quite compete. The reason may be that it is still a rewards credit card, which tends to come with higher APRs than cards without rewards.
If you're looking for a card that offers a low or 0% intro APR, you might consider a card such as the Citi Simplicity®. 
Apple Card Benefits: Simplicity and Transparency
There a lot of features to unpack with the Apple Card but overall, the best thing about it is how easy it is to use.
The card lives inside the Wallet app on your iPhone so you can use it seamlessly with Apple Pay.
Track spending
You can easily categorize your transactions to see where you're spending the most.
Spending can be broken down weekly or monthly, which can make budgeting a breeze.
If there's a purchase you don't recognize, you can pinpoint where it took place on a map. You can get questions about your account answered via text.
Apple Card streamlines your monthly payment by making your due date the last day of every month. You can set up weekly or biweekly payments to manage your balance.
Minimizing interest charges
Another unique feature is the interest charge estimator.
When it's time to make a payment, you punch in the amount you plan to pay. Apple will show you how much interest you'll pay over time if you pay that amount, versus paying more, less or in full.
Besides that:
The card offers suggestions on how to pay your balance down faster.
It turns the traditional credit card model on its head by encouraging you to avoid interest charges as much as possible.
Alerts and Real-Time Fraud Protection
The Apple Card comes with built-in alerts to let you know when your payment due date is coming up.
You'll also get a notification any time you make a purchase with your card. That's a plus if you're worried about fraud or hacking.
If a charge pops up that you don't recognize, you can let Apple Card know with a tap. You won't be held liable for fraudulent charges.
Beyond that, the Apple Card comes with all the security features of Apple Pay.
Card numbers are safe
When you get your card, a linked unique device number is created and stored on your iPhone in the Secure Element. Every purchase you make requires that unique device number to complete.
Purchases can be authorized with Face ID or Touch ID. So if someone steals your phone or you lose it, no one else can use it to buy anything.
The physical Apple Card doesn't have any identifying information on it, other than your name. No card number and no CVV code mean nothing for anyone to copy if your card is lost or stolen.
If your card is lost, you can freeze it through the Wallet app. That can block anyone from using it to make a purchase. You can also use the Wallet app to order a replacement card.
Apple Credit Card Compared to Other Credit Cards
The Apple Card has some features and benefits that make it stand out from other cards. But is it better than anything else that's on the market?
Let's look at what's good about the Apple Card.
First, there's the transparency factor. If you want a card that makes it easy to categorize and track spending, the Apple Card certainly offers that.
And it's helpful in letting you see how much interest your purchases may cost if you don't pay in full. Other credit cards put that information on your card statement but the Apple Card really reinforces the idea that it's better to avoid paying interest whenever possible.
The security features are also great, but that's to be expected since it follows the Apple Pay model. And not having any fees or penalty APR is definitely an advantage that you won't find with other credit cards.
Where the Apple Card loses points is in the rewards department.
While the 3% cash back rate is comparable to what other upper tier cash rewards cards offer, you're limited on where you can get that rewards rate.
If you don't spend a lot on Apple purchases, the 3% cash rewards rate might not mean much to you.
Getting 2% cash back is still great but again, there's a hitch. You have to use Apple Pay to get those rewards.
There are other cash rewards cards that offer a flat 2% cash reward rate, without requiring you to use one mobile wallet over another. You can get the same 2% rewards whenever and wherever you shop as long as you pay with your card.
So to recap, the pros of the Apple Card include:
No fees
Transparency and simplicity
Enhanced security features
Convenient expense tracking
The main con is how the cash back rewards program is structured, although the cash rewards rate itself is pretty generous.
Final Verdict: Should You Get the Apple Card?
The Apple Card could be a solid rewards credit card for you if you already use Apple Pay to make purchases. It's secure and you can always see at a glance what you've spent and where.
The cash back rewards program is good — only if you regularly spend on Apple purchases or use Apple Pay to shop.
Otherwise, you'd earn more cash back with one of the top cash back credit cards that can offer higher cash back rates on a larger number of your purchases.
For example, you may prefer a card that offers 5% cash back on rotating quarterly bonus categories or one that offers a higher rewards rate on groceries or gas, versus other purchases.
Bottom line, if you're a loyal Apple customer and you want a credit card with zero fees, then getting the Apple Card could make sense.
Research the fees, APR, rewards rate, security features and other perks or benefits to make sure it's a good fit for your spending style.