How to Redeem Credit Card Rewards for the Most Value
Every rewards credit card offers dozens of redemption options. Learn how to redeem your rewards and get the most value per point or mile spent.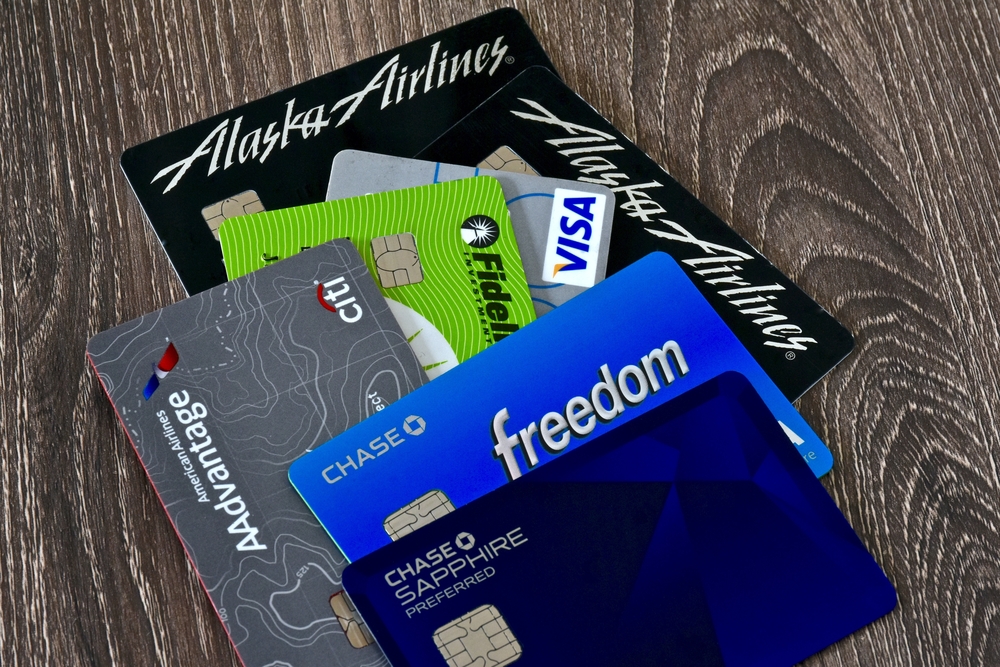 When people find out that I study credit card rewards for a living, they always want to know how they can earn the most points or miles. I'm always happy to teach them, but I also try to let them know a simple truth about credit card rewards that most people overlook: How you redeem your rewards is at least as important as how you earn them.
Redeeming Rewards Wisely May Require Some Work
We've all heard stories of famous athletes or celebrities who went bankrupt, despite earning tens of millions of dollar throughout their career. Clearly, these people knew how to earn money, but had no idea how to properly spend their wealth, and lost it all.
Furthermore, spending points and miles is actually harder than spending dollars. We've spend money every day, and the rules for doing so are pretty clear. On the other hand, every airline, hotel, and bank that offers rewards has its own unique rules for how to redeem them.
Basics of Rewards Redemptions
Every rewards credit card may offer dozens of redemption options. Additionally, the value you receive from your points and miles can vary dramatically.
When you're considering how to redeem your rewards, your goal should always be to get the most value per point or mile spent.
You might receive several cents in value for each point redeemed for one type of reward, but only see a fraction of a cent per point for something else.
The Most Common Credit Card Rewards Programs
To learn how to redeem your rewards for the most value, you must first understand how the program works. There are three types of credit card rewards:
1. Fixed value points and miles
These programs offers points, miles, cash back that are worth a fixed amount. It doesn't matter how you redeem these rewards, you will always get the same value from them, typically one cent per point or mile. Examples of credit cards that have this kind of reward program include:
Miles from Capital One, and the Discover it Miles card are worth one cent each as statement credits towards any travel reservations. You can also redeem Discover it Miles for cash back.
Points earned from the Citi ThankYou Preferred are worth as much as one cent each towards travel reservations, gift cards, and merchandise.
Credit Card Point Value by Issuer
| Credit Card Point Value by Issuer | Max Point Value (in cents) | Notes |
| --- | --- | --- |
| American Express Membership Rewards | 2 | When used towards qualifying travel. Different values for statement credits and partner transfers. |
| Barclaycard Arrival Miles | 1.05 | You can pay travel expenses at a rate of 1 mile per cent, and then receive a 5% mile rebate. |
| Capital One | 1 | When used for future/past travel. General statement credits redeem at 0.5 cents per mile. |
| Chase Ultimate Rewards | 1.50 | When booking travel through the Chase UR portal. Statement credits and shop with chase have a value of 1 cent per point. Transferring to partners can increase point value in certain cases. |
| Citi ThankYou Points | 1.6 | When redeeming on American Airlines with Citi Prestige. 1.33-1.25 cents for other travel. 1 cent per point in statement credit. |
| Diners Club Rewards | As high as 2 | You can transfer points to a number of partners at varying rates. |
| US Bank Flexperks | 2 | When redeemed for airfare. Lower values for other redemption options. |
2. Points and miles with travel providers
This type of credit card rewards include airline miles and hotel points. Sometimes the rewards are worth a fixed amount, or an amount that's closely tied to the price of a ticket.
Airlines with these kinds of programs include JetBlue, Southwest, and Virgin America.
The rest work by offering specific awards at a fixed price. For example, United Airlines and American Airlines offer domestic, round-trip flights in economy class for 25,000 miles. Nearly all hotel loyalty programs will split their properties into several categories, with a certain number of points required for an award night for each property in a specific category.
3. Transferable points
These kind credit card reward programs feature points that are transferable to airline or hotel reward programs.
These programs include:
Points from the Starwood Hotels Preferred Guest program are also transferable to airline miles.
Don't Let the Options Confuse You
Just because a program offers transferrable points, it doesn't mean you have to transfer them.
For example, you can transfer your Chase Ultimate Rewards points to airlines, or redeem them for gift cards, merchandise, or travel reservations.
Airline miles and hotel points can also be used for other types of awards. In fact, if you look at the features of any frequent flyer, hotel rewards, or bank program, and you will find dozens of way to redeem your rewards. These options typically include:
Flights
Hotel stays
Car rentals
Gift cards
Merchandise
Cash back
Charitable donations
Magazine subscriptions
Restaurant certificates
Cruises
"Experiences"
Transferring rewards to others
Yet only a few of these options will offer you the greatest value for each of your points or miles spent.
The Best Ways to Redeem Credit Card Points and Miles
1. International flights in business class
Wouldn't it be great if you could fly in the front of the plane, and feel like you were getting a bargain?
Paying for business class seats will usually cost three to five times more than a discounted seat in economy class, which isn't a good deal for anyone who isn't super-rich.
Yet a typical frequent flyer program from a major international carrier will offer awards in business class that are much more affordable Usually, a business class seat costs just between 50% and 100% more miles than economy class seat.
For example, a business class ticket to Europe might cost $5,000 to buy, but only require 120,000 miles as an award. This means that you are getting a fantastic value of four cents per mile.
But what if you spent 60,000 miles on a the same flight to Europe for a seat in economy class? That reservation might have cost $1,000, resulting in a mere 1.67 cents per mile used. Not only would you suffer in the small seat in the back of the plane, you won't receive as much value from your miles as you would in business class.
What to watch for
Before you use your points and miles to book a business class flight, consider these issues. In order to get the most value from your points and miles, you first need to find these flights at the lowest mileage levels.
Airlines now offer several different prices for the same awards, but offer very few seats at the lowest mileage levels. If you have to pay double or triple the lowest price, you won't receive a very good deal.
Next, be aware that these great values for business class awards are only offered directly from the airline's frequent flyer programs, not hotel or credit card programs.
It's often possible to redeem your hotel points for airline flights, but you will only receive one cent per point (at best) towards the regular ticket price. This is largely true when it comes to redeeming points or miles from credit card programs.
2. Domestic flights without advanced notice
Have you ever tried to book a last minute flight for business, or for an emergency? Airlines like to price gouge desperate travelers by charging 5-10 times what the same seat sold for a few months earlier.
Fortunately, frequent flyer programs can charge the same number of miles for an award on tomorrow's flight as they charge for reservation next year. If you can use your airline miles when you need to book one of these expensive flights, you will receive several cents in value per mile redeemed.
Once again, don't expect to receive this great value when you use hotel or credit card points for flight awards. It only works with airline miles.
3. Hotel reservations during periods of high demand
When you want to take a vacation over spring break, Christmas, or New Year's Eve, hotel prices can be astronomical.
This can also be true when there's a convention or a special event in town.
But if you earn your hotel rewards from a program that doesn't have blackout dates or other capacity controls, then you can redeem your points for standard rooms available before the hotel is sold out.
The hotel programs that don't have these restrictions include Hilton, Hyatt, Choice, and Wyndham.
But Marriott and IHG Rewards Club will restrict award availability to a limited number of rooms, much like the airlines restrict award seats.
4. When points are worth more on certain cards
When you have the ability to realize several cents in value per point or mile redeemed, why would you settle for something less? Yet there are times when you simply can't receive outstanding value from your rewards.
For example, when you are unable to find an award flight at the lowest mileage levels. When this happens, you might redeem your Chase Ultimate Rewards points directly for travel reservations made through Chase. Points from a Chase Sapphire PreferredAccount are worth 1.25 cents towards these travel reservations, while points from the new Chase Sapphire Reserve account are worth 1.5 cents each. When I have a lot of Ultimate Rewards points, I'll sometimes be willing to use them for 1.5 cents each towards travel reservations booked through Chase (Using my Sapphire Reserve card).
This can also work with Citi ThankYou rewards. Points from the Citi ThankYou Premier are worth 1.25 cents towards airfare, and points from the Citi Prestige card are worth 1.33 cents towards flights.
Rewards With the Worst Values
If you have airline miles, don't redeem them for hotel or rental car awards.
Also, don't redeem hotel points for flights or rental car awards.
Either way, you'll be lucky to get one cent in value per point or mile this way, and perhaps much less.
Gift cards, cruises, and other awards. Redeeming points or miles for merchandise is especially tricky. Even when you appear to be getting one cent per point or mile, you probably aren't. The products are usually marked up, and you are better off buying them elsewhere at a discount.
Restaurant certificates and magazine subscriptions. You may only receive a small fraction of a penny per point redeemed for this stuff.
Charitable donations. While I would never discourage anyone from donating to charity, you won't receive any tax benefits when you give away points or miles. Technically, these rewards belong to the corporation that issued them, not you. Instead, use your points and miles to pay for something valuable and save money. Then, donate the cash you saved. Cash donations can be a tax deduction for you, and are preferred by charities.
Before you redeem any of your hard-earned credit card rewards, take a moment to consider how much value you're receiving from them.
By making as much effort spending your rewards as you did earning them, you can stretch them as far as possible.