Avoid These 5 Bad Celebrity Money Habits
Whether you live a middle class or rich lifestyle -- bad habits affect people of all income levels. Learn from the bad habits of these celebrities.
Which bad money habits are you guilty of? Whether you earn enough to live a middle class lifestyle or $1 million seems like a paltry sum to you -- bad habits affect people of all income levels. It's particularly frustrating to see celebrities who earn millions of dollars develop and fall prey to bad money habits. Here are five bad money habits committed by celebrities that you should avoid: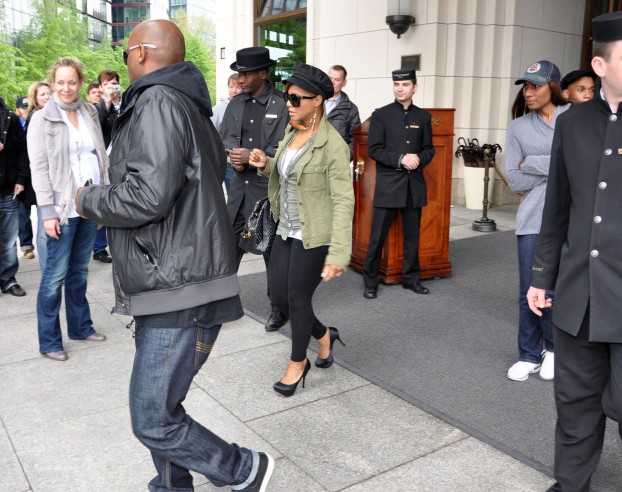 Living beyond your means
One of the most common money habits that people have is spending too much money. For everyday folks, overspending can be as small as overpaying for digital media and as big as paying the premium price for a summer vacation. Because celebrities have so much disposable income, their poor spending habits are only exacerbated.
Take former reality TV stars Heidi Montag and Spencer Pratt, for instance. At the height of their reality-induced fame, the twosome earned at least $10 million for doing... not much of anything. That should have been more than enough for the couple -- if they had lived a modest lifestyle. But then the couple started overspending, Montag underwent a series of expensive plastic surgeries, and they had to resort to selling fake stories to the press about breaking up to drum up interest in their relationship.
Pratt told In Touch Weekly: "Every time we'd go out to eat, we'd order $4,000 bottles of wine. Heidi was going to the mall and dropping $20,000 to $30,000 a day. We thought we were Jay Z and Beyoncé."
Now the duo's reality TV days are behind them and they aren't racking up the cash like before. Pratt says he can spend $100 at Victoria's Secret.
The lesson to learn: don't spend money just because you have it! Put a (large) percentage of your income away in a savings account. Save for a rainy day. Make sure that you set a budget and include discretionary spending, but it should only be a small portion of your total budget.
Not getting the best rate
It doesn't matter if you're earning $2,500 a month or if you sign an NFL contract with $25.7 million guaranteed, you need to budget and take care of your finances. Former NFL quarterback Vince Young learned that lesson the hard way. This past January, Young filed for Chapter 11. His assets range between $500,001 and $1 million, but his liabilities are between $1,000,100 to $10 million. Among his biggest financial issues was defaulting on a $1.8 million high interest payday loan. That loan has now grown to $2.5 million with interest.
The lesson to learn: be careful about your spending habits. Set a budget. Spend your money wisely and watch out for high-interest loans. Young's lavish spending habits forced him to take out a payday loan that didn't have the best interest rate when he and other NFL players experienced a lockout in 2011. Shop around when you are looking to take a loan -- and make sure that you can afford paying the interest.
Also, if you are employing a financial advisor, make sure you can trust him or her to handle your finances. After his financial issues came to light, Young filed a lawsuit against his former financial advisor and former agent claiming they defrauded him.
Overspending
As a boxer, Mike Tyson received over $30 million for several of his fights and $300 million during his entire career. Despite his earnings, the boxer declared bankruptcy in 2003. Considered one of the best heavyweights of all time, Tyson earned more than enough to retire comfortably. But poor spending helped lead to his bankruptcy. Besides the requisite big house and fancy cars, he owned two $140,000 Bengal tigers that cost $4,000 a month to care and feed per tiger and purchased a $2 million bathtub as a gift for his wife. Other debts he accrued before he filed for bankruptcy: a limousine company for $308,749, a New York rug store for $78,000, and a Hawaiian resort for $30,000.
The lesson to learn: spend wisely. Many celebrities are guilty of overspending because they think the money will keeping coming. Don't make the same mistake and keep your spending in check. You don't know when a big life change might impact your finances, so continue to put money away in an emergency savings fund rather than living a luxurious lifestyle.
Avoiding your taxes
Nobody really likes doing their taxes, but it's a fact of life we all have to face. And celebrities are no exception. Just ask Lauryn Hill. The Grammy-winning singer served a three-month prison sentence and three months of house arrest for not paying federal taxes on $1.8 million of income earned between 2005-2007 and unpaid taxes in 2008 and 2009, bringing her total earnings to $2.3 million.
The lesson to learn: pay your taxes. Tax evasion is a serious crime and the IRS has a high sentencing rate for cases it brings to court. Evading taxes today can only lead to more problems down the road. Don't risk it.
Learn from your financial mistakes
R&B songstress Toni Braxton filed for bankruptcy twice. By the time she filed for Chapter 11 in 1996, the singer had sold $20 million records. Braxton alleges that she didn't earn much money after her earnings were spliced between the people she owed money to. The second time Braxton filed for bankruptcy in 2010, the singer claimed debts of nearly $50,000,000. Curiously, six months after filing for bankruptcy the "Unbreak My Heart" the singer bought a $3 million home. And reports surfaced in 2012 that the singer was committing bankrtupcy fraud and avoiding paying back creditors in her bankruptcy case after she transferred more than $50,000 to her ex-husband.
The lesson to learn: learn from your financial mistakes! If you're in deep financial trouble, running away from your creditors or committing fraud is not going to solve your problems -- it will only make things worse.
Related Stories:
Money Is No Object: 12 Obscene Celebrity Purchases
The Most Expensive Insured Celebrity Bodyparts