5 Costly Celebrity Money Mistakes
Celebrities with an excessive amount of money are more likely to make poor choices. Here are five costly mistakes that celebrities have made.
With loads of cash, celebrities can afford to buy the finer things in life. But having an excessive amount of money also means celebrities are more likely to make poor choices. Some celebrities invest their money unwisely and fall victim to fraud, others make outrageous purchases and wind up in debt. Here are five costly mistakes that celebrities have made, with a few examples to illustrate the bad behaviors: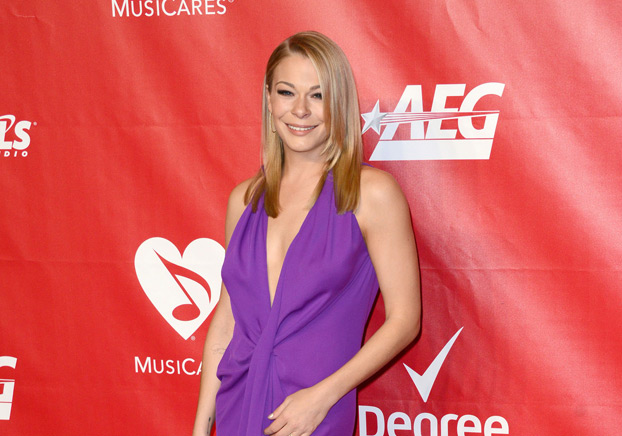 1. Misconduct
From former President Bill Clinton to cyclist Lance Armstrong to country singer LeAnn Rimes, there are plenty of celebrities who have been at the center of scandal. Some celebrities manage to bounce back, others aren't so lucky. For some celebs, getting caught in a compromising position or taking a controversial stance can be costly.
Madonna is certainly no stranger to controversy. The Material Girl once signed an endorsement deal with Pepsi-Cola in the 1980s that was worth $5 million. But after the release of her controversial "Like a Prayer" video, which includes burning crosses and religious imagery, protesters threatened to boycott the soft drink maker unless they dropped Madonna. Pepsi responded by dropping the megastar. Madonna, however, kept her $5 million paycheck.
While Lindsay Lohan didn't lose $5 million, her troubled image has cost her at least one big lucrative endorsement. Because of Lohan's legal issues, the clothing company Odaingerous decided to hold off on an ad campaign it had planned with the "Mean Girls" actress. She reportedly lost $500,000 because of it.
Troublesome behavior is also the reason why Rapper T.I. lost a huge endorsement deal from General Motors. After the rapper plead guilty to charges of attempting to buy firearms and a pair of silencers from a law enforcement informant, GM dropped T.I. and he lost out on a deal that might have garnered him between $10-12 million.
Sometimes it's not legal issues that cost celebrities endorsements, it's being involved in a sex scandal. In 2010, the three highest-paid American athletes -- Tiger Woods, Phil Mickelson and LeBron James -- reportedly made over seven times as much from endorsements than from their salaries and winnings. That's about $147 million. But after Tiger Woods was caught committing marital infidelity, earnings from his endorsements fell from nearly $100 million in 2009 to $54.5 million in 2012.
2. Misspending
From $100,000 leggings to a $2 million bathtub, celebrities purchase a lot of outrageous things. So it's no surprise when stars declare bankruptcy due to their money mismanagement. Here are some celebrities who should learn when to put their credit cards away:
Academy Award winner Nicolas Cage has starred in a number of successful films, but he's also made some pretty expensive purchases, including a $276,000 dinosaur skull, a $300,000 Lamborghini, and a $3 million Bahamian island. Are we surprised that the actor has experienced real estate and tax problems? That said, one purchase he made definitely paid off. Cage bought an Action Comics #1 in 1997 for $110,000. He sold it in 2011 for a record-breaking $2.16 million -- to help pay off his tax liens and other debts.
Singer Toni Braxton has declared bankruptcy twice. In 1996, despite selling more than 20 million records at the time, Braxton filed for chapter 7 and relinquished many of her possessions, including Grammy awards. In 2007, she again filed for bankruptcy after she was sued by multiple companies for abruptly canceling a series of concerts.
Several high-profile sports stars have also declared bankruptcy, including boxer Mike Tyson, who reported a debt of $27 million when he filed, and NFL players Mike Vick and Warren Sapp. Tyson and Sapp both spent their money unwisely, while Vick filed for bankruptcy in 2008 after amassing huge legal bills and losing endorsements once it was revealed that he was involved in a dog-fighting ring.
Other stars that have filed for bankruptcy include country star Willie Nelson, who owed more than $16.7 million to the IRS when he filed, rap mogul Suge Knight, who claimed he had just $11 to his name when he filed, and LaToya Jackson, who amassed a massive amount of debt because of her ill-fated singing career.
3. Misappropriation of funds
Several celebrities have been victims of Ponzi schemes, a type of fraudulent investment operation where an individual or organization pays returns to its investors from money coming from other new investors rather than profit earned by the operator. Kenneth Ira Starr, a former money manager, was convicted of running a $35 million Ponzi scheme with money from numerous celebrity clients, including Uma Thurman, Neil Simon and Lauren Bacall. Simon may have lost $8.7 million in the fraud.
In 2010, rapper Wyclef Jean came under fire for allegedly misusing funds from his charity, Yele Haiti. After the 2010 Haiti earthquake, Yele Haiti achieved a higher profile amid efforts to raise money for the devastated nation. But not long after the earthquake, the charity was accused of misusing money raised for relief efforts to fund projects for Jean's production company, allegations that the Haitian-born musician has denied. The year of the earthquake, Yele allegedly spent $9 million with half going to travel, salaries, and consultant fees. In 2012, the charity shut down in the wake of an investigation into its money mismanagement, leaving a trail of debt and angry creditors searching for answers.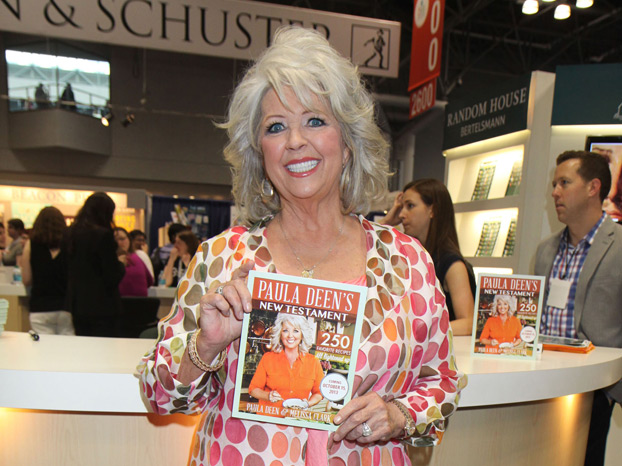 4. Misbehaving
As many celebrities have taught us, sometimes it's best to keep your mouth shut. Many celebrities have gotten into trouble for not thinking about the things they say -- with some losing out on jobs and valuable endorsements.
When Paula Deen admitted to using a racial slur in 2013, it not only considerably damaged her reputation, but also caused the Food Network to sever ties with the celebrity chef. Deen also had endorsement contracts and publishing deals cancelled by Walmart, Target, QVC, Sears, and Home Depot, among other companies.
Racial remarks have caused a bevy of stars to lose work -- and money. Dior suspended fashion designer John Galliano after he was arrested over an alleged anti-Semitic rant. In 2013, NFL player Riley Cooper was caught on tape using the "n" word and fined an undisclosed amount. Even in the crazy world or reality TV, some stars have felt the effects of racial remarks. A couple of contestants on "Big Brother" lost jobs after making racist comments. And actor Mel Gibson and Alec Baldwin have certainly felt the heat over racist comments they've made, tarnishing their reputations.
Several celebrities have also lost jobs due to homophobic remarks. Actor Isaiah Washington, who lost his job at "Grey's Anatomy" in part due to controversy over on-set incidents with one of his gay castmates. More recently, stars from "The Bachelor" and "Duck Dynasty" have experienced backlash due to their homophobic remarks.
5. Misuse of social media
While it's free to sign up for most social media networks, making a mistake on Twitter or Facebook can really cost you. Former Congressman Anthony Weiner learned the hard way when he tweeted out a photo of his nether regions. At first the New York politician claimed that his account had been hacked, then came clean about his sexting ways. Eventually, the disgraced Democrat resigned from Congress.
Former Aflac spokesperson Gilbert Gottfried also lost his job over an inappropriate tweet. In March 2011, Gottfried joked about the Japan quake, tweeting: "Japan called me. They said 'maybe those jokes are a hit in the U.S., but over here, they're all sinking.'" Aflac, which does a substantial amount of business in Japan, fired him.
Other social media gaffes may not result in the loss of a job, but it can cost you some money even lose some celebrities a few fans. Here are a few examples:
In the midst of the Arab Spring in Egypt, fashion designer Kenneth Cole tweeted out: "Millions are in uproar in #Cairo. Rumor is they heard our new spring collection is available online." He later apologized.
NFL wide receiver Chad Johnson was fined $25,000 for tweeting during a preseason game in 2010, a no-no according to league rules. He later tweeted this:
"Dear NFL I apologize for tweeting during the game but that was 2 months of my Bugatti payments you just took from me, I won't do it again"

— Chad Johnson (@ochocinco) August 24, 2010
Dallas Mavericks owner Mark Cuban was fined $25,000 by the NBA for tweeting his issues over referees. After finding out about the fine he tweeted this:

"can't say no one makes money from twitter now. the nba does"

— Mark Cuban (@mcuban) March 29, 2009
Related Stories:

9 Wealthy Celebs Who Evaded Taxes

The Most Expensive Insured Celebrity Bodyparts

10 Cheap Celebrity Tippers