How to Eat Rich When You're Not. A 7-Point Primer on Cheap Gourmet Dining
You can eat at fancy places without killing your budget. It comes down to making strategic choices about where to eat, how to pay, and what to order.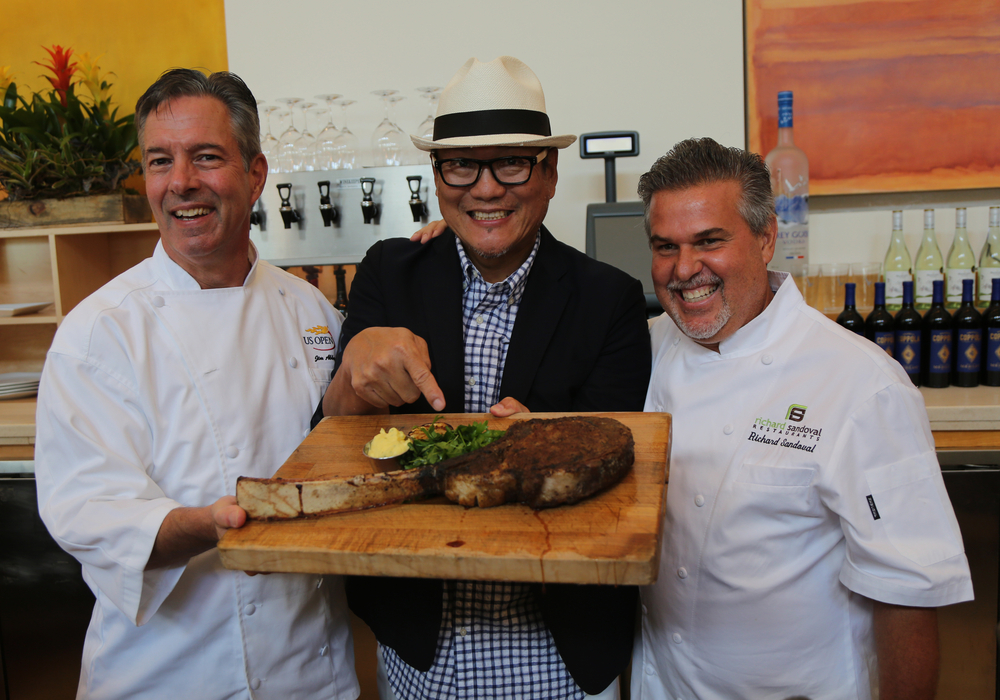 Nearly everyone has the occasional stressful, hectic day when they come home from work and dread the idea of cooking. At times such as these, the opportunity to go out to enjoy a nicely prepared meal, or even order a pizza, is often a welcome relief. However, if you're among the thousands of Americans living on a tight budget but your palette is yearning for fine dining, you're probably thinking, "Yeah, right. I can't afford the outrageous prices at those fancy restaurants."
Still, there is good news. It's entirely possible to indulge your tastebuds without completely knocking your finances off-track, and it all comes down to making strategic choices about when and where to eat, how to pay, and what to order.
1. Look for discounts
In addition to using a rewards credit card, one of the best ways you can lower your out-of-pocket cost at a nice restaurant is to take advantage of coupons and discounts. These can be found all over, and it's certainly worth the effort to look. Discounts can be found in:
Local deals. Local businesses often issue coupons or discounts to promote their businesses, so check out their Facebook page or website to see what's available. In an effort to attract budget-minded consumers without lowering their prices, companies may also give you access to special deals if you subscribe to their email list or "like" their Facebook page.
Coupons. Look through your local newspaper, SmartSource, or Valpak mailings to see if any local restaurants have issued coupons or other deals to promote their menu.
Group deals. Group buying sites such as LivingSocial or Groupon give group discounts at restaurants, and each daily deal can save you up to 50 percent or more on your meal. Make sure you read the terms and conditions before you sign up, however, since they typically have restrictions and expiration dates.
Time your trip. Many cities have a restaurant week when normally unapproachable eateries lower their prices for ordinary people. Caution: Make sure you let your server know in advance you are there for restaurant week so that you receive the reduced-price special menu not the regular fare with the sky high prices.
2. Skip the drinks
If you think the food at an elite restaurant is overpriced, the markup on beverages such as soft drinks and alcohol is even pricier.While you could certainly alcohol, a can of soda can cost nearly eight times what the restaurant was charged, and a drink from the soda fountain will run you at least 20 times more than what the restaurant paid. To save on the price of drinks, a better solution is to simply have tap water instead, since most establishments don't charge for it. Also avoid bottled water as it often costs about as much as a soda.
3. Take home leftovers
If a restaurant is known for oversized portions, consider splitting the meal with yourself. Instead of forcing down every last bite, ask for a take-home box and bring home the leftovers. This way, what you eat tonight can save you money on lunch tomorrow, even if it's only a dollar or two. If you're having trouble knowing when to stop eating, ask for the box at the start of the meal and simply divide the plate in half before you even pick up your fork.
4. Split a meal
To avoid wasting food, split one meal with a friend. While most restaurants allow you to order a single entrée and ask for an extra plate, keep in mind that you might be charged for the extra plate, but this cost is typically only a couple of bucks -- much less than the cost of a second entrée. Another option to consider to avoid paying the extra plate charge is to order something small like an appetizer, soup, or salad while your friend orders an entrée, and then you agree to share both dishes between you.
5. Get it to go
Yet another way to save money at restaurants is to eat at home without cooking. Ordering takeout from a restaurant can help to save on beverage costs, tax, and tip, especially if you order one entrée at the restaurant and prepare the appetizer, salad, and dessert at home. If it's a special occasion, you can certainly pick up a bottle of inexpensive wine from your local liquor store instead of paying the restaurant's highly marked-up prices. GrubHub and Seamless can help you find delivery or pickup options from nice restaurants near you.
6. Be your own server
While casual dining establishments are, without a doubt, cheaper than fine-dining restaurants, if you're looking to save some serious cash, pick a restaurant that allows you to serve yourself and still has those upscale dishes you crave. Since these eateries don't have to pay as much for a wait staff, their food prices are typically much cheaper than chain restaurants. Types of self-service establishments with quality ingredients include:
Fast casual, where you order, pay at the counter, and pick up at the end of the counter.
Buffet, where food is laid out and you help yourself.
7. Celebrate a special event
Most restaurants have an anniversary or birthday club offering once-a-year discounts. All you need to do is sign up either in the restaurant or online, and when your special date draws near, you'll receive a coupon for a free dessert, drink, or entrée. While it's entirely possible to sign up for discounts from more than one restaurant, you'd make yourself sick trying to cash in on them all at once.
Of course, there's no way around it: Eating out costs more than eating in. It will burn through your budget quicker.  However, a delicious meal cooked and served to you can provide an emotional and culinary lift that fully justifies the splurge every once in a while, especially if you take advantage of discounts and specials. After all, a great dining experience at a good price provides a host of benefits.
As the Italians say: Uno non può pensare bene, amare bene, dormire bene, se non ha mangiato bene.  (One can't think well, love well, sleep well, if one hasn't eaten well.)
So go ahead and eat well -- cheaply.