Wells Fargo Cash Wise Visa Card 2023 Review
We review the Wells Fargo Cash Wise Visa Card to see how it compares to other credit cards based on interest rates, the rewards program, fees, and other perks.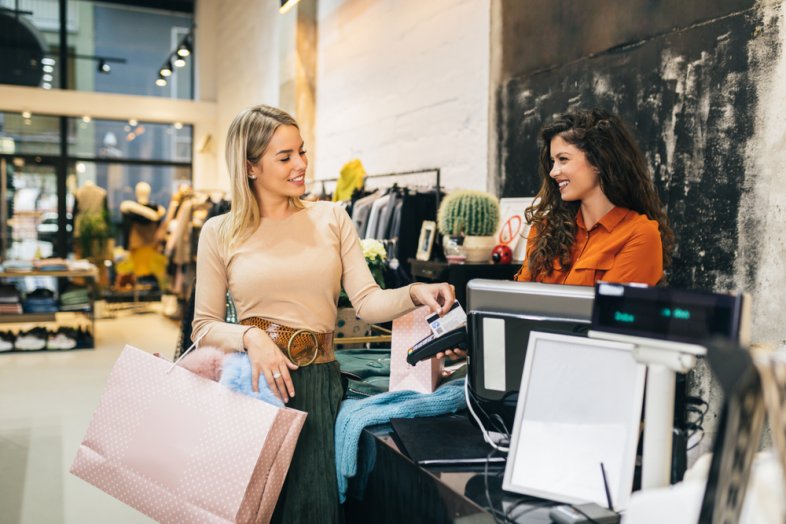 You're swiping away for purchases that happen anyway. So, you might as well earn some cash back on that spending.
If you're looking for a general-purpose cash back credit card, the Wells Fargo Cash Wise Visa may end up on your list of considerations.
The card has a very simple cash back program that is best for shoppers who don't have any major spending in a particular category.
Furthermore, the card has no annual fee.
Read on to learn about other features of the Wells Fargo Cash Wise Visa, and then decide whether this is the right card for your wallet. 
Quick Overview
Wells Fargo Cash Wise Visa Card Pros & Cons
Unlimited Cash Rewards
Whether you're getting groceries, gas, or using the card for entertainment, you'll receive 1.5 percent cash rewards on everything you buy. 
And unlike other cash reward credit cards, there are no rotating category restrictions.
Also, it doesn't have quarterly activation requirements.
The ability to earn unlimited cash rewards is a money saver when you use the credit card frequently. The more you use the card, the more you can earn back.
As a bonus, you can earn 1.8 percent cash rewards on eligible mobile wallet purchases during the first 12 months of opening an account. Simply add the card to Apple Pay or Google Pay.
Of course:
If you use your Wells Fargo Cash Wise Visa card on a regular basis, it's important to only charge what you can afford.
Avoid carrying a balance
There's the risk of accumulating debt with a credit card. And the more debt you have, the more interest you'll pay.
To avoid high interest charges, pay off your credit card balance in full every month. Carrying a balance from month-to-month is costly in the long run.
And sometimes, the cost of carrying a balance can negate what you receive in cash rewards. 
So come up with a spending plan for the month. Determine a realistic amount to spend with your credit card and stick within this budget.
Earn Additional Cash Back
Not only is there the opportunity to earn unlimited 1.5 percent cash rewards on everyday purchases, but you can also earn cash through Wells Fargo's Earn More Mall. 
This online site consists of hundreds of participating retailers.
Here's how it works:
Browse retailers in the Earn More Mall, and then follow the link to a retailer's website.
Make a qualifying purchase from a retailer's site, and earn a bonus cash reward up to 10 percent. 
Keep in mind:
You'll only earn this bonus reward when you visit retailer sites through the Earn More Mall site. 
You can also earn cash bonuses with in-store purchases.
To do so, use your Wells Fargo Cash Wise Visa credit card to pay for purchases at participating retailers. Getting certain in-store rewards will first require activating the reward.
Options for Cash Back Redemption
One major benefit of cash rewards is that these never expire.
As long as you keep your Wells Fargo Cash Wise Visa account open, you can redeem your rewards whenever you want. 
Several options are available once you're ready to redeem your rewards.
Get cash at a Wells Fargo ATM in increments of $20.
Request to have cash rewards deposited into your Wells Fargo checking or savings account.
Have your cash reward credited to the principal balance of your Wells Fargo mortgage. This is a great option to help get rid of your mortgage faster.
If you use your credit card often, you might accumulate enough cash rewards to make one extra mortgage payment a year. This small move alone could pay off your mortgage years sooner. 
No Annual Fee
Many credit cards offer cash rewards on everyday purchases. As you shop around, though, you'll find that some of these credit cards also charge an annual fee. 
This is essentially a fee banks charge to help offset the cost of a rewards program.
The good thing about the Wells Fargo Cash Wise Visa credit card is that you'll never pay an annual fee.
Wells Fargo Cash Wise Visa Card Fees
| Type | Fee |
| --- | --- |
| Annual Fee | None |
| Balance Transfers | Either $5 or 5% of the amount of each transfer, whichever is greater (minimum of $5). |
| Cash Advances | Either $10 or 5% of the amount of each transaction, whichever is greater |
| Foreign Transactions | 3% of each transaction converted to U.S. dollars |
| Late Payment | Up to $15 if the balance is less than $100; up to $27 if the balance is $100 to less than $250; up to $37 if the balance is $250 or more. |
| Return Payment | Up to $37 |
| Return Check | Up to $37 |
Card Protections
It's also important to know which security features come with a credit card.
When you apply for the Wells Fargo Cash Wise Visa, you can rest assured knowing that your information is protected. 
Fraud monitoring
Card protections include 24/7 fraud monitoring.
So if Wells Fargo detects any suspicious activity on your account, you'll receive an alert from the bank.
The card also comes with chip technology to better protect against counterfeit and fraud.
And with zero liability protection, you're not responsible for unauthorized transactions.
Car rental coverage
Not only will you receive security features, but the card also comes with an auto rental collision damage waiver.
Use your Wells Fargo Cash Wise Visa to rent a car and you don't have to purchase insurance through the auto rental company.
Instead, you'll receive reimbursement for damages due to theft or collision.
Cell phone protection
But these aren't the only benefits that come with the credit card.
Pay your monthly cell phone bill with this card and you'll receive cell phone protection for damage or theft.
Other card benefits include:
emergency card replacement
travel and emergency assistance service
automatic common carrier travel accident insurance
Compared to Other Wells Fargo Credit Cards
Before choosing any credit card, it helps to first identify which rewards are most important to you.
Wells Fargo offers several other credit card options for earning rewards:
Wells Fargo Propel American Express Card
The Wells Fargo Propel American Express Card uses points as its rewards currency and offers 3x points on these popular spending categories:
Eating out and ordering in
Gas stations, rideshares, and transit
Flights, hotels, homestays, and car rentals
Popular streaming services
All other purchases earn 1x points.
Notably, the card offers points redemption for travel and there are no foreign transactions fee -- indicating that the rewards favor travel.
Wells Fargo Visa Signature Card
The Wells Fargo Visa Signature Card is another rewards credit card that offers 5x points on up to $12,500 spent on gas, grocery, and drugstores purchases in the first six (6) months after account opening.
Afterward, the card earns 1 point per dollar spent. All other types of purchases earn the same rewards rate.
The standout feature is that points redeem for 50 percent more value when used towards airfare.
However, the card does charge a 3% foreign transaction fee.
Wells Fargo Rewards Card
This card is designed for applicants who don't quite qualify for the above Wells Fargo Visa Signature Card.
The rewards program is similar except that points are redeemed for standard value when used towards airfare.
Final Verdict: Is the Wells Fargo Cash Wise Visa Card Right for You?
This credit card is designed for someone who doesn't have any type of noticeable spending pattern.
That way:
You simply earn a flat 1.5 percent cash back on everything without worrying about purchase categories and limits.
As always, be sure to pay off balances in full every month because it doesn't make sense to pay interest to earn rewards -- they negate each other.
If you are able to identify a specific spending category, you may think more about other cash back credit cards with a higher rewards rate on that category.