Wells Fargo Propel American Express Credit Card 2023 Review
Take an in-depth look at the benefits of the Wells Fargo Propel American Express credit card to see if it offers the most rewards for your spending pattern.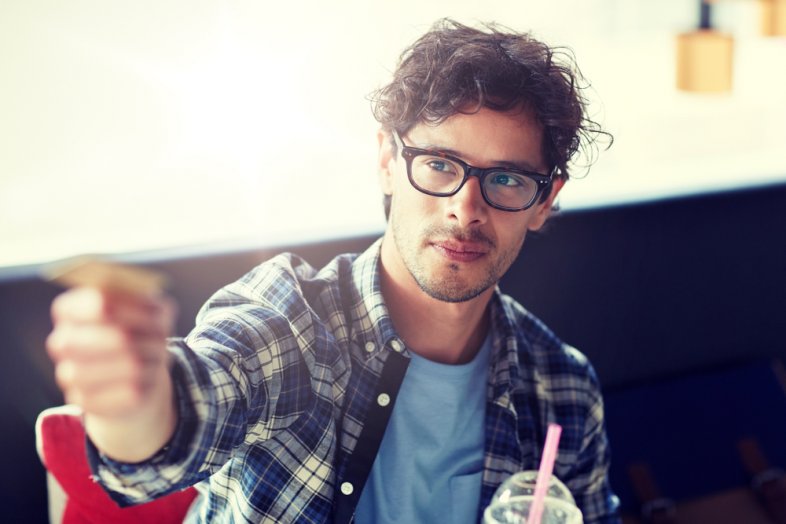 Is American Express your preferred brand? Are you looking to earn more reward points per dollar? If you answered "yes" to one or both questions, the Wells Fargo Propel Amex might be the right rewards credit card for your wallet.
This credit card is not only designed for those who dine out and travel frequently, but also for those who use a credit card to pay for these purchases.
The most noteworthy feature is the ability to earn 3x points on select categories. This is in addition to 1x point per dollar on all other purchases.
The is an excellent pick if you use a credit card throughout the month for the majority of your purchases, and then pay off your bill in full each month.
Learn all about the features of this credit card to see if it matches your spending habits to generate the most rewards.
Wells Fargo Propel American Express Pros & Cons
Get More Points for Every $1
If you are familiar with reward programs, then you know that most reward programs typically give customers one to two points per dollar on certain categories, and then one point on all other purchases.
Reward programs are an excellent way to save money on future purchases. But not all reward programs are created equal.
For this matter, it's important to find a card with a program that suits your lifestyle.
The Wells Fargo Propel American Express is unique in that it gives cardholders:
3x points on dining, travel, and transit
3x points on popular streaming services
1x point on all other purchases
This includes eating out at restaurants and ordering in. It doesn't matter whether you are at a fine dining restaurant or a fast food restaurant.
You also earn three times points on travel and transit. So the next time you book a weekend getaway, a vacation, or a business trip, use the card to pay for your airline ticket, car rental, hotel, gas, or train ticket. You'll also earn points when using the card to pay for parking, taxis, and tolls.
By far the most unique feature is earning three times points on popular streaming services -- including Apple Music, Hulu, Netflix, Spotify, and more.
Of course, this doesn't mean that you can't use the card for other items.
When you're not dining out, traveling, or streaming, use the card everywhere else to earn one point per dollar.
Enjoy Bonus Points and Combine Rewards
The more you use the credit card, the easier and faster it'll be to accumulate points. Points are redeemable for gift cards, travel, charity donations, and cash back.
The good news about this card is that it also comes with an opportunity to earn a sign-up bonus after you spend a certain amount with the card in the first three months. To quality for the bonus, start using the card the moment it arrives in the mail:
Use the credit card to pay for groceries
Put your utilities on auto pay using the card (gas, electric, water, HOA)
Submit your mortgage payment using the credit card
Use the card to pay your cell phone bill.
Don't write a check for insurance payments, instead pay with a credit card
Another card perk is that the points you earn with this credit card can be combined with points earned on other Wells Fargo credit cards.
Save with No Annual Fee
Annual fees are common with a reward credit card. These fees help offset the cost of a rewards program.
But, you'll be happy to know that the Wells Fargo Propel American Express doesn't charge an annual fee.
Travel Freely With No Foreign Transaction Fee
If you choose this card because you're a frequent traveler and you want to earn more points per domestic and international trip, this card is a fantastic addition to your wallet because there are no foreign currency conversion fees.
These fees are run-of-the-mill with some credit cards. Your card issuer may charge this fee when you use the card at a non-U.S. retailer.
The amount you're charged is a percentage of the purchase, often 3 percent. This may sound like an insignificant amount. But if you use the credit card frequently while in another country, these extra fees can add up quickly.
So it's advantageous to travel with a card that doesn't tack on further costs.
No Interest in the First Year
An additional bonus is that you can enjoy 0% APR for the first 12 months of opening the account. After this period, Wells Fargo bases your regular APR on your credit history.
To help you qualify for the credit card — and a low interest rate — consider the following tips:
Pay your balance in full every month to maintain a low credit utilization ratio
Don't skip payments and pay your bill on or before the due date.
Set up payment reminders so you don't forget a due date, or set your account on auto pay
Monitor your credit history. Order your credit report at least once a year, and report any errors or suspicious activity
Don't apply for too many credit cards in a short amount of time. Each credit inquiry lowers your credit score
What Protections Can You Expect?
Similar to other credit cards, the Wells Fargo Propel American Express comes with certain cardholder protections:
24-hour Roadside Assistance Services
Lost or Delayed Baggage Insurance
Trip Cancellation Insurance
Extended Warranty Coverage
Purchase Protection
Additionally, cardholders also enjoy cellular phone protection. To qualify for this coverage, you must pay a monthly cell phone bill with your Wells Fargo credit card.
This protection doesn't cover loss. But it does offer reimbursement for a damaged or stolen wireless phone. There's a $25 deductible and you're only allowed two claims in a 12-month period.
The maximum reimbursement per incident is $600, up to $1200 per 12-month period.
Along with this protection, your Wells Fargo Propel American Express can be used with overdraft protection.
If you have a Wells Fargo checking account, you can opt into overdraft protection and then link an eligible savings account or credit card to your checking.
Whenever you don't have enough money in checking to cover a transaction, your credit card is used to cover the purchase and prevent an overdraft.
Be mindful of the fact that once you opt-in, it takes about three business days to enable overdraft protection.
How Does the Wells Fargo Propel Compare to Other Cards?
When compared to other credit cards with a rewards program, the Wells Fargo Propel Amex comes out on top.
The ability to earn more points on dining out, travel, gas, and streaming services is impressive, especially when similar cards only give its customers two points on select purchases.
When researching comparable cards, it's important to compare the interest rate, the annual fee, and other perks. This ensures that you don't pay more than a reasonable amount for the privilege of being a cardholder.
Final Verdict: Should You Apply for This Card?
All in all, the Wells Fargo American Express is notable because there's no annual fee, no foreign transaction fee, and no interest for the first 12 months — this is on top of the potential to earn a sign-up bonus.
Between triple point values and the aforementioned benefits, you might not find a better card if you eat out frequently, travel often, and enjoy streaming services.
This credit card makes it possible to earn more points for every buy. The more you earn, the faster you'll qualify for redemptions like travel and gift cards.
Yet, the Wells Fargo Propel might not be the right fit if you don't eat out, or if you're not a frequent traveler. Maybe you feel that you won't benefit from the extra point value. In any event, this remains a decent card to have in your wallet, in view of the fact that you'll earn one point for every dollar spent.
It's also noteworthy that you don't have to be a Wells Fargo customer to apply for this credit card. If you decide to apply, make sure you're able to pay off your balance in full every month.
Reward credit cards are an excellent choice for those who use a credit card. But if you charge more than you can actually afford to pay off, you could dig yourself into a financial hole. So keep a close watch on your balance throughout the month. Set a reasonable spending limit to avoid overspending.