How to Keep Track of Miles and Points From Credit Cards, Loyalty Programs
Learn about the different websites and mobiles that can help you keep track of your credit card rewards and loyalty program miles and points.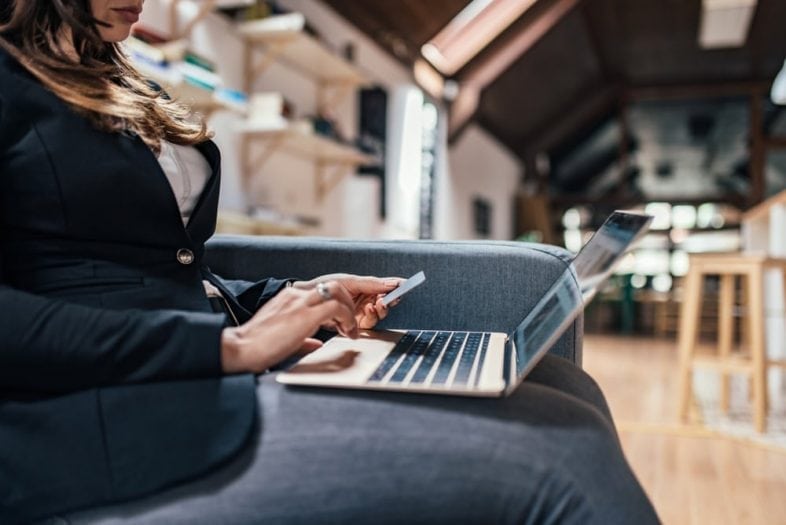 Earning points and miles with your rewards credit cards is one of the best ways to cut your costs for your next vacation. But the more credit cards you use to rack up rewards, the harder it is to keep track of how much you've earned and where.
We've researched the best apps and tools to help you manage your travel rewards, and share them below.
But first, let's discuss just how important it is always to keep tabs on your points and miles.
Why Should You Keep Track?
If you only have a few rewards credit cards, it might not sound like a big deal to keep track of your points and miles in your head.
But regardless of how many loyalty programs you have to manage, here are four good reasons why you should use an app or tool to help you stay on top of them.
Your rewards could expire
Most airline and hotel loyalty programs have an expiration policy if your account goes inactive.
For the most part, you can expect 12 to 24 months, but you could forfeit your rewards sooner than that with some programs.
A good reward tracker tool can help you keep track of when your points or miles are set to expire based on your activity with the program.
Some even notify you when the expiration date is coming up to make sure you either use them or do something to extend the expiration.
You can spot discrepancies
Sometimes banks and loyalty programs make mistakes.
As a result, you may not get the correct number of points or miles from a sign-up bonus, or for a flight or hotel stay.
Having all of your loyalty programs in one place helps you keep track of all of your earning activity and spot potential discrepancies.
Helps you plan reward travel redemptions
It can get confusing if you have to visit several different websites to know how many points or miles you have to book a trip.
A tracking tool also helps if you have rewards that you can transfer from one program to another.
Again, seeing them all in one place makes it easier to do the math and make sure you have the points you need to plan your trip.
It's easy to forget
Maximizing the value of your rewards includes knowing exactly when to use a certain loyalty program and when to use another.
That can be difficult if you forget where you have points or miles and how much. The likelihood increases when you have more programs to track.
6 Tools to Help You Keep Track of Your Points and Miles
There's no one best tool to use to track rewards you've earned with your credit cards, but here are six of the best options available.
A spreadsheet
If you don't have a lot to track or prefer to do things manually, you may be fine just using an Excel spreadsheet or Google Sheets.
In fact, this is a basic tool you should consider whether or not you think you need one.
A spreadsheet won't offer automatic updates or let you know when your points are expiring. But it can give you a basic idea of where you have points and how much.
AwardWallet
AwardWallet offers some basic services for free through its website and mobile app.
It allows you to store your login information for your various loyalty programs with the site, but you can choose not to for security reasons. You can also set up some basic itineraries, which the tool will keep track of for you.
You can request to get a notification when your balances change and before your points expire. But to get expiration notifications on more than three programs, you'll need to upgrade to the paid version.
AwardWallet Plus also offers other features. For instance, you'll get access to historical information and credit card spending analytics. The service costs $30 per year if you want the full suite of features.
The tool is best for travelers who want a basic tracking tool without any other major bells and whistles.
TripIt Pro
TripIt is a travel app that allows you to keep track of your travel plans and rewards across all of your devices. To get access to the tracking tool, however, you'd need to upgrade to TripIt Pro for $49 per year.
Like AwardWallet, TripIt Pro will alert you when your points or miles are about it expire. It also updates your rewards balances for you, so that you don't have to do it manually.
Other perks of TripIt Pro include VIP travel benefits, real-time flight alerts, and itinerary sharing. The user interface is sleek and easy to use.
It's a solid choice for folks who want a full suite of features to help with the full travel experience.
Points.com
Points.com serves as a simple rewards tracker but isn't as robust as TripIt Pro or AwardWallet.
There's no mobile app, and the website is geared more toward helping you exchange your rewards between programs, buying points and miles, and redeeming them for cash.
Keep in mind, though, that you won't necessarily get great value by exchanging your points and miles between programs or redeeming them for cash. Points.com is entirely free.
The tool may be worth it to people who are interested in the website's core service, which is moving points between programs. But if you just want a rewards tracker, you might be better off picking one of the other options.
Traxo Traveler
Like TripIt, Traxo Traveler is more than just a rewards tracking tool. The free tool helps you keep track of your itineraries and rewards tracking, and also keeps you up-to-date with flight alerts. It's available on the web and as an app on your phone.
You'll get alerts when your rewards balances change, and you'll even get alerts when you reach a new status with a particular program. And like TripIt Pro and AwardWallet Plus, you'll get notifications when your rewards are about to expire.
One major issue with Traxo's app is that it doesn't get updated often.
So, if you only plan to use Traxo's web version, it might be worth it. But if you want all the features it offers on the go, consider TripIt instead.
UsingMiles
Like Points.com, UsingMiles is only available on the web. As the name suggests, the tool not only helps you keep track of your rewards but also to redeem them.
With a free membership, you can track your reward and book travel with cash. If you want more, though, you'll need to fork over $29.99 per year for the premium membership.
The upgrade comes with features such as alerts about expiring points and miles and special bonus rewards from your loyalty programs. Also, you'll be able to use the platform to book award travel using your points or miles in addition to cash.
UsingMiles' biggest advantage is the ability to book award flights and hotel stays without needing to leave the site. But the lack of a mobile app and few features in the free version might not be for everyone.
The Downsides To Using Rewards Tracking Tools
While these reward tracking tools can be convenient and handy, there are some pitfalls to consider before signing up for one.
There might be a security risk
 While rewards tracking tools offer security features, there's no surefire way to stop hackers from accessing their servers completely.
If your data gets hacked, identity thieves could steal all of your usernames and passwords and access your loyalty program accounts.
Not all loyalty programs participate
While some airline, hotel, and credit card rewards programs make it easy to connect your account and keep it updated, some don't.
For example, Southwest Airlines and Delta Airlines have both declined to allow these tools to access your loyalty accounts.
Some of the tools have found a workaround, which requires you to forward monthly statements to them, but the process isn't ideal.
Best features come at a cost
While some of the tools we've covered don't charge their customers, their reward tracking tools aren't as robust as the others. But for those, you need to pay an annual fee to get the best of what they have to offer.
If you're big into the points and miles scene, the cost could be worth it. But if you're a casual traveler, the cost might outweigh the benefit.
Final Thoughts
There's no single best tool out there to track your points and miles, so it's essential that you try out different websites and apps to find out which one works best for you.
And remember, you don't have to use either if you don't feel comfortable handing over your information. A simple spreadsheet may require more work, but it's safer, especially if you don't keep your login information on it.
Whatever you choose, pick the option that best suits your travel needs and helps you avoid forgetting about or losing your rewards to expiration.