Can You Get a Business Credit Card with Only an EIN?
Find out whether or not you can apply and qualify for a business credit card with just an EIN (Employer Identification Number) instead of a SSN.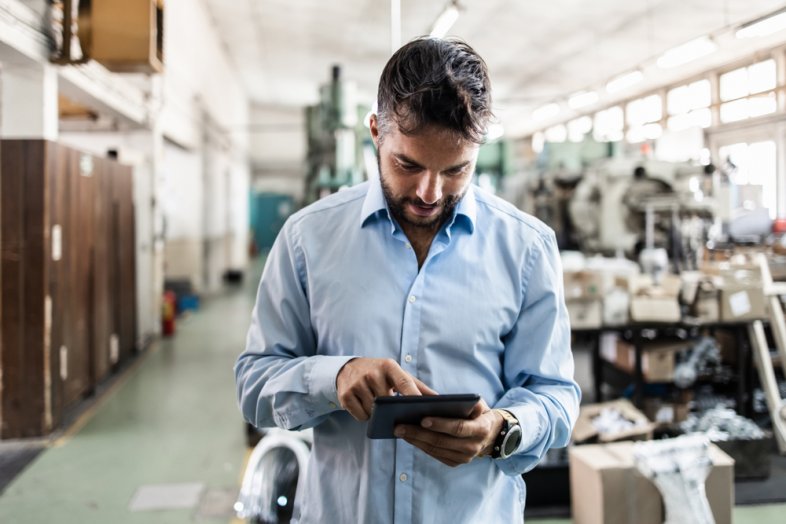 Business credit cards are an easy way for companies and small businesses to finance their purchases.
They work much like consumer credit cards.
All you have to do is swipe your card and the card issuer pays for the things you purchase. At the end of the month you get a bill and have to pay for the things you bought.
Best of all:
They can also offer valuable cash back or travel rewards.
If you have a small business, you'll probably want to apply for a business credit card at some point.
While you might want to get a card using just an EIN instead of your Social Security number, it is difficult to get approved with just an EIN.
What is an EIN?
An Employer Identification Number (EIN) is a tax number much like Social Security Numbers.
You can think of an EIN as similar to SSNs, but for businesses.
When a business filed taxes, it includes its EIN just like a taxpayer includes their SSN in their tax return. EINs are also useful as an identifier.
The government and credit bureaus can use your business's EIN to identify your business.
Like Social Security numbers, EINs do not expire. Once your business gets an EIN, it will not change. 
How Do You Get an EIN?
Getting an EIN is easy, all you have to do is apply for one. You can apply for an EIN by mail, fax, or online on the IRS website. 
To apply, you'll need to fill out Form SS-4, which asks for information such as:
the name of your business
where it operates
how the business is organized
why you're applying for an EIN
the industry that your business operates in
You'll get your EIN almost immediately after applying, so it's easy to get your business up and running. 
Why Would You Use an EIN to Get a Business Card?
The primary reason you'd want to use your EIN to get a business credit card is so you can tie the card to your business.
If you're running a small business, it's important to keep your personal and business expenses organized and separate.
If you form as an LLC or some other organization that isn't a simple sole proprietorship, failing to keep your finances separate from your business can lose a number of legal protections that keep your money safe if your business fails. 
Using an EIN to get a card also lets you start building credit for your business.
Just like people, businesses have credit scores.
The better your business's credit score, the lower interest rates you'll qualify for.
Why You Usually Need a SSN to Get a Business Credit Card
Even if you have an EIN, you'll most likely need to use your Social Security Number to apply for business credit cards. Most card issuers will ask for both. 
The reason that you have to use your Social Security Number is that most lenders want you to provide a personal guarantee.
What this means:
You're personally responsible for any balance on the credit card if your business cannot pay the bill.
Some cards won't ask for a personal guarantee, but will still ask for your Social Security Number.
For small businesses, especially new ones, one of the best predictors of its ability to handle credit is the owner's credit history.
Most business card issuers will want to check your personal credit before offering a business card.
How to Apply for a Business Credit Card
Applying for a business credit card is very similar to applying for a personal credit card. 
Start by looking through all of the different credit card offers from card issuers. The card that you'll want to apply for will depend on your business's spending habits and the rewards that each card offers. 
Once you've chosen a card, you can fill out an application online.
You'll need to give your personal information, including your Social Security Card.
You'll also need to enter your business's information.
Card issuers frequently ask for your business's expected income and spending on the card and the industry that your business operates in.
The card issuer will check your personal and business credit and make a lending decision. If you're approved, the card issuer will send the card to you. 
Alternatives to Business Credit Cards
If you have trouble qualifying for a business credit card, you have a few other options. 
Secured business credit cards
If your business can't qualify for a normal business card, you can opt for a secured business card instead.
Secured business cards require some form of collateral, usually a cash deposit, to open.
Opening a secured business credit can help you build your business's credit score.
Many card issuers will also upgrade your card to an unsecured business card after a certain number of payments, giving you a path to an unsecured card.
Business financing/short-term loans
Many lenders offer short-term loans and financing deals for small businesses.
If you need to borrow money for a large expense or a project, this can be a better way to do it than using a business card.
Business credit cards are best for financing short-term purchases like inventory. Business financing can help you make much larger purchases and have lower interest rates. 
Secured personal credit card
If you can't qualify for a business credit card, the issue might be your personal credit.
Instead of getting a secured business card, you might want to get a secured personal card.
You'll need to provide some collateral, but a secured personal card can help you build your personal credit.
Many business cards won't affect your personal credit, which means that building a good payment history on a business card isn't helpful for your credit. It only helps your business credit.
Once you've built personal credit with a secured card, you can try applying for a new business card. 
Conclusion
If you're starting a business you might want to get a business credit card.
While you should use your EIN to apply for the card and start building business credit, most issuers will want you to include your Social Security Number in your application.
Your personal credit can have a major impact on your ability to get business credit cards.