Credit Card Price Protection: How Does It Work?
Learn how credit card price protection works so that you can use this handy benefit to get money back on past purchases.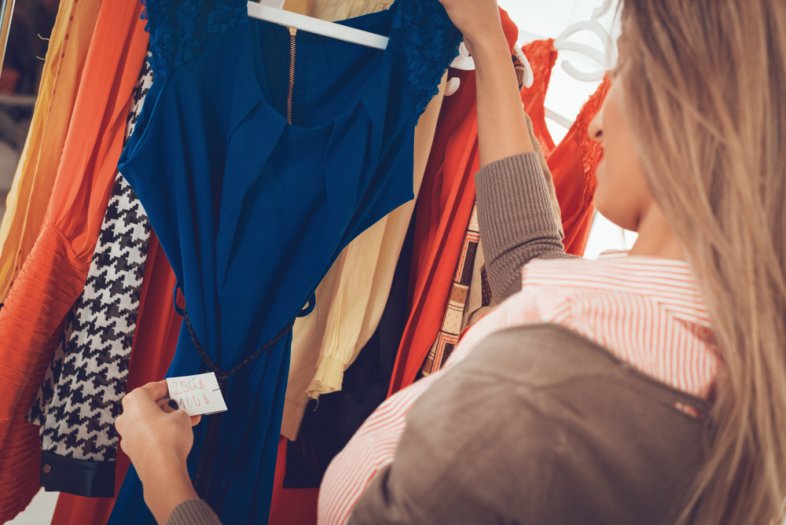 Credit cards are incredibly useful financial tools.
If you pay off your balance every month, you come out ahead when you account for rewards earned. But, on top of these benefits, there are other perks that are nice to have -- in case you ever need them.
One common, but under-used perk, is price protection.
This benefit can help you save money on the things that you buy, even after you've already made the purchase.
What is Price Protection?
Have you ever made a large purchase, only for the thing you bought to drop in price immediately after you make the purchase?
Maybe there was a major sale that started the week after you went on a shopping spree.
Whether you're buying a TV, computer, or another expensive product, it can be demoralizing to find out that you could have saved hundreds of dollars if only you had waited a few extra days or weeks.
Some credit cards help you avoid that feeling by offering price protection.
Essentially:
This benefit will refund you the difference if you buy a product and later find out that the product was available at a lower price elsewhere, or if it drops in price.
Each card issuer has its own rules and restrictions for this service.
Typically, you must provide some type of proof of the lower price.
For example, you could use an advertisement to show the lower price of the product.
The advertised product must also be the exact same model, manufacturer, and year. You can't buy a brand new TV and try to get price protection based on the previous year's model.
If you think you're eligible for price protection, you can submit a claim form.
Unlike other perks, like extended warranty coverage, price protection usually isn't automatic.
You have to pay attention to prices and initiate the process yourself.
Cost?
The thing that makes credit card price protection such a great perk is its cost, or more accurately, its lack of cost.
The cards that offer price protection do not charge a fee for the service. Instead, it is an additional benefit for all cardholders.
You can submit claims for price protection for free.
There's no cost for individual claims, and there will be no fees taken out of any refunds that you receive.
Card Issuer Price Protection Programs
Each card issuer handles price protection differently.
Here is information about some of the most popular card issuer's price protection programs.
American Express
American Express does not offer a price protection program, but it does offer return protection, which is somewhat similar.
American Express' return protection gives you 90 days to return an item for the full price you paid, up to $300 per item and $1,000 per year.
If you are unable to return a product to the merchant, you can return it to American Express instead. If the price has dropped, simply return it for the price you paid, and buy it back for the lower cost.
Bank of America
Bank of America does not offer price protection as a benefit.
Barclaycard
Barclaycard stopped offering price protection on all cards as of November 2019.
Chase
Most Chase cards do not offer price protection, but a few of the company's cards (offered in partnership with other brands) have retained the benefit.
If you have one of Chase's cards that still have price protection, you can claim up to $500 in reimbursements per item, with a maximum of $2,500 per year.
For products advertised as cash-only, liquidation, or going out of business sales, the limit is $50 per claim and $150 per year.
All claims must be submitted within 90 days of the purchase date.
Capital One
Capital One offers price protection on all of its cards with the Mastercard logo.
For example, both the Capital One Savor Cash Rewards Credit Card and Capital One SavorOne Rewards Credit Card offer price protection.
You can submit claims any time within 120 days of the original purchase. You can receive up to $250 per claim and $1,000 per year.
Citi
Citi stopped offering price protection in 2019.
Discover
Discover has stopped offering price protection as of October 31st, 2018. Its cards no longer offer any form of price protection.
Using Price Protection
Because most price protection programs require you to manually submit requests, you need to keep on top of your purchase to take full advantage of them.
Here are the details you should know if you're looking to use your card's price protection program.
Know the claim window
Each price protection program specifies a claim window.
This is the period of time after the initial purchase when you are eligible to submit a price protection claim.
Typically, the claim window ranges from 30 to 90 days, though it may be longer or shorter.
When you make a large purchase, take note of the date.
Remember to keep checking on the item's price throughout the claim window. If you find a lower price, you can submit a claim.
Once the claim window ends, you don't have to spend time looking for a better deal.
Items that are eligible
Each price protection program excludes certain types of products, so know what items are and aren't eligible.
For example, most programs won't let you request a refund for cash equivalents like gift cards, even if you're able to find somewhere that is selling gift cards below face value.
If you know that a product you purchase isn't eligible, you won't have to spend time trying to file a claim.
Claim limits
Price protection programs put some limits in place to ensure that you aren't able to get thousands of dollars in refunds each year.
Typically, you can be limited in the amount you'll receive for each claim, how much you can receive each year, and possibly how many claims you can submit in a year.
Knowing these limits can help you strategize and decide which claims you want to submit.
For example, if you can only submit five claims per year, and can get back as much as $200, submitting your fifth claim of the year for a $25 might not be a good idea.
Know the exclusions (sales and promotional events)
Price protection programs often have exclusions for certain types of sales or other events, especially predictable ones.
For example, many price protection programs specifically disallow claims based on advertisements published for Black Friday sales or other seasonal sales. Programs might also deny or place additional limits of price protection for clearance or going out business sales.
Pay close attention to the terms and conditions of your particular card's price protection program so that you know what is eligible.
If you can't submit claims based on Black Friday advertisements, maybe the Wednesday before Thanksgiving is a bad time for a shopping spree.
Don't forget taxes
Few people are excited to pay them, but taxes are often a necessary part of buying new products.
Remember:
Price protection programs will not help you get a refund on sales taxes.
Instead, the price protection program claim will compare the price that you paid, before taxes, with the price that the product is advertised for.
Similarly, other fees applied to the purchase, such as foreign transaction fees and shipping fees will not be eligible for a refund through price protection.
Conclusion
Price protection is an incredibly valuable credit card benefit that can help you save hundreds or thousands of dollars each year and help you avoid the remorse of buying something right before it drops in price.
These benefits are often underutilized, so take the time to familiarize yourself with the benefit offered by your card issuer.
Knowing what is eligible for a price protection claim, and how to submit one, can help put some extra cash back in your pocket.