How to Pay Someone Else's Credit Card Bill
Learn the different ways that you can pay someone else's credit card bill so that the payment is applied correctly.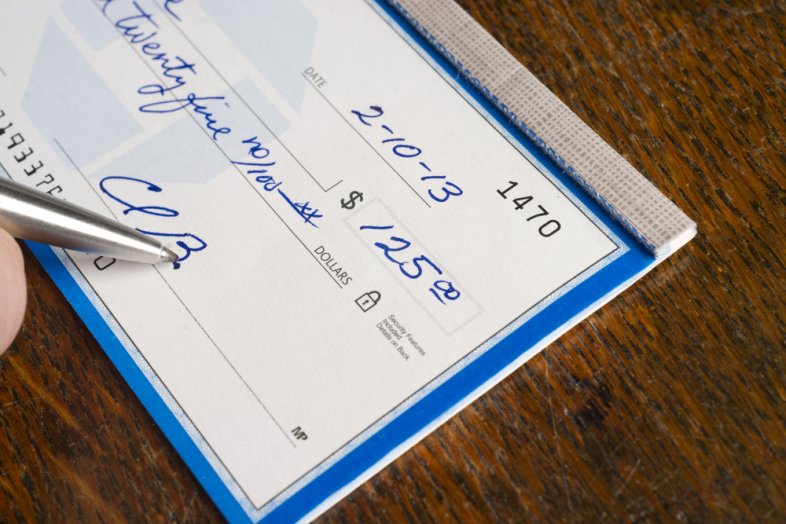 You may come across a situation where you are asked to help pay someone else's credit card bills.
For instance, a family member happens to be traveling or incapacitated and unable to make payments on his or her own.
If you agree to help, you might wonder:
How can you pay someone else's credit card bill?
Fortunately, there are several ways you can accomplish this financial task.
1. Send a Check
Write a check and send it to the correct mailing address for the credit card payment.
Importantly:
Be sure to write the cardholder's name and credit card number/account number on the "Memo" section of the check.
Otherwise, the card issuer doesn't know the account to which the payment is applied.
To make things easier, you could also send the check with the credit card payment coupon that comes with the monthly statement.
If you cannot obtain the original payment coupon from the statement because the cardholder isn't nearby, ask the cardholder to email the statement document or send an image of the payment coupon to you. Just be sure to double-check the mailing address for the payment.
2. Use Online Bill Pay
Similar to step #1, you can use your checking account's online bill pay feature to send a check to the right place.
Again, make sure the cardholder's name and card account information is provided in the Memo section.
3. Pay Over the Phone
Ask the cardholder to provide the phone number printed on the back of the credit card and call customer service to make a payment.
You will need to provide your bank account's routing number and account number for payment.
Note:
Not every credit card issuer will allow this type of transaction. And, the cardholder may need to confirm authorization for another person — who isn't on the credit card account — to make a payment toward the account balance.
4. Provide Your Bank Info for Online Payment
Similar to step #3, you can just provide your bank account's routing number and account number to the cardholder, who enters this information for credit card payments.
This payment information can be saved for future payments or to set up automatic payments.
Setting up auto payment is a good move if you're going to be the one paying the bill frequently.
If You're Paying With a Savings Account
Savings accounts are not designed for frequent transactions — that's what checking accounts are for.
So, your savings account will have a rule that limits monthly outgoing transfers, payments, and withdrawals to six (6) per month. For such transactions that exceed the limit, you may pay an excess withdrawal fee.
Even worse:
Repeated violation of this rule could result in a closed account or the bank will convert it to a checking account — which may have its own fee policy.
So, if you're paying a credit card bill from a savings account, be sure not to exceed the monthly limit.