How to Find Your Bank's Routing Number
Learn how to find the correct routing number for your bank account. See the list of routing numbers at the top U.S. banks based on your state.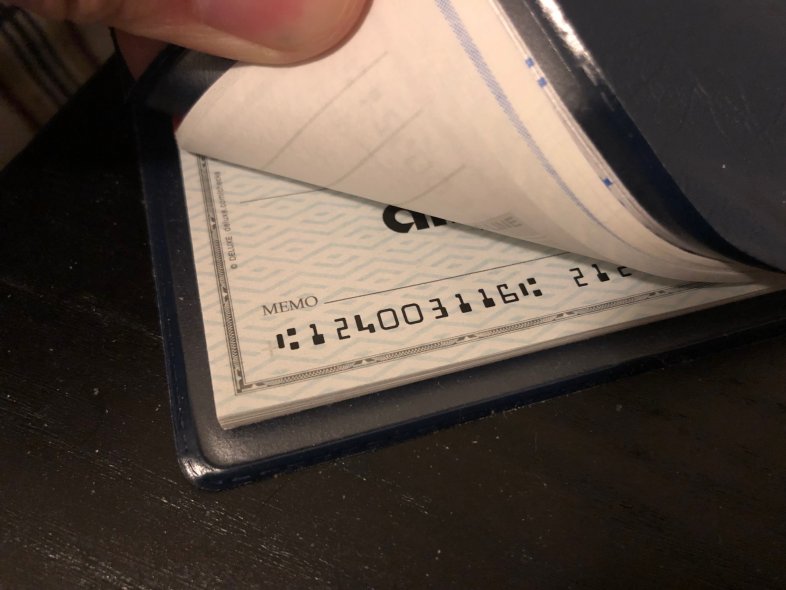 Every bank account in the United States can be identified with an account number and a routing number.
Now:
You may be quite familiar with your account number as it is easily seen in monthly statements and online/mobile accounts. 
The routing number -- also called an ABA routing number -- is less commonly seen. Yet, it is extremely important in payments and fund transfers.
In fact:
A bank can have more than one routing number -- sometimes creating confusion for consumers who need this piece of information. 
Learn what a routing number is and how you can find the correct routing number for your bank account.
What is a Routing Number?
A routing number is a 9-digit number used by U.S. financial institutions to identify the specific financial institution tied to a bank transaction.
Routing numbers are essential to the correct transfer of funds for transactions such as:
Paper checks
Direct deposits
Electronic fund transfers between financial accounts
Wire transfers
While your checking or savings account number is unique to your account, your routing number may not be.
The main purpose of an account number is to identify ownership of the account within the bank's computer systems. Two numbers associated with your bank accounts might seem like a lot to keep up with. Yet routing numbers offer added protection because they ensure the accuracy of transactions.
Although it's plausible for different banks to use the same account numbers, different banks will have different routing numbers.
How to Find a Bank's Routing Number
Now that you know why you need your bank or credit union's routing number, how do you find it?
Locating this number is easier than you think.
In fact, you probably look at this number often, even if you don't realize it.
Your checks
The fastest way:
Look at the bottom of one of your personal checks.
On the bottom right of the check, you'll find your account number. The set of numbers directly in front of your account number to the bottom left is 9 nine-digit routing number.
Bank statements
If you don't have checks in your possession, you can also find your routing number on your bank statement. It'll be the 9-digit number printed near your account number.
Contact the bank
If all else fails, call your bank or visit a branch and ask for your routing number.
Most banks list their routing number(s) on their website as well.
Routing Numbers of Major U.S. Banks
Reasons You Need to Know Your Bank's Routing Number
Knowing your bank's routing number, or at least knowing how to find it, is important in different situations.
1. Setting up direct deposit
Some employers pay their employees with checks. Others offer direct deposit.
Direct deposit is beneficial because you can access your cash sooner than if you'd received a check. There's no cost to set up direct deposit, and it also eliminates a trip to the bank.
To receive direct deposit, you must complete a form at work and state where you want your money to go.
Since account numbers aren't specific to a bank, it isn't enough to give your employer this number when setting up your deposits.
To ensure your employer deposits your paycheck into the right account, you must also provide a routing number to identify your personal bank.
2. Transferring money between banks
You also need to provide your bank's routing number when transferring money from one bank account to another. Routing numbers identify the financial institution that receives the funds.
If you open an online checking or savings account, you'll typically need to provide the routing number and account number of a linked offline bank. This allows you to move funds between these accounts.
3. Receive tax refund deposit
It can take weeks to get a tax refund by check.
For this reason, many people opt to have their tax refund automatically deposited into a bank account.
Again, you must provide your routing number and your account number to ensure that the government deposits your money into the right account.
4. Pay your bills online
The ability to pay bills online or set up automatic payments can simplify personal finance management. The good news is that many lenders and creditors offer online payments.
Some creditors allow account holders to set up automatic payments using a credit card or a bank debit card.
Or:
You can set up ACH payments and have funds automatically drafted from your bank account. For the latter, you must provide your bank routing number and account number.
5. Wire transfers
If you need to send money somewhere fast, a wire transfer can securely send cash from one bank account to another. This is often quicker than an ACH transfer.
To move funds between bank accounts, you must provide your routing number and account number, as well as the routing number and account number of the recipient.
Are Routing Numbers the Same as a SWIFT code?
A routing number and a SWIFT code are not the same, although they serve a similar purpose.
Routing numbers are used by banks, credit unions, and other financial institutions within the United States to transfer funds domestically.
On the other hand:
SWIFT codes are usually eight to 11 alphanumeric identifiers that facilitate international wire transfers.
If you send funds across international borders, you'll need a financial institution's SWIFT code to complete the transaction.
Can Bank Routing Numbers Change?
It's also important to note that routing numbers can vary within a bank.
Every bank has at least one routing number, but some banks will have multiple routing numbers.
Routing numbers can also vary by state.
For example, the routing number of a Wells Fargo account in Virginia might differ from the routing number of a Wells Fargo in Florida.
Even different types of transactions within a bank can have different routing numbers.
So when in doubt, give your bank a call to confirm you're using the right number for direct deposits, ACH payments, wire transfers, etc.
Be mindful:
Bank and credit union routing numbers can also change from time to time. This can happen when a financial institution merges with another, modifies the purpose of a routing number, or creates new routing numbers for different types of transactions.
If you've memorized your routing number in the past, confirm that it hasn't changed before giving it out. If not, you could use the wrong routing number and deposit funds into the wrong bank account.
Final Word
Routing numbers are necessary when transferring money from one bank account to another.
Even if you've never used your routing number, you might need to in the future.
Once you've found the routing number(s) for your bank account(s), you should keep it somewhere accessible in case you need this information in the future.