How to Get the Cheapest Car Insurance for College Students
Learn how college students can get the cheapest car insurance rates even though younger drivers will typically be charged more expensive premiums for coverage.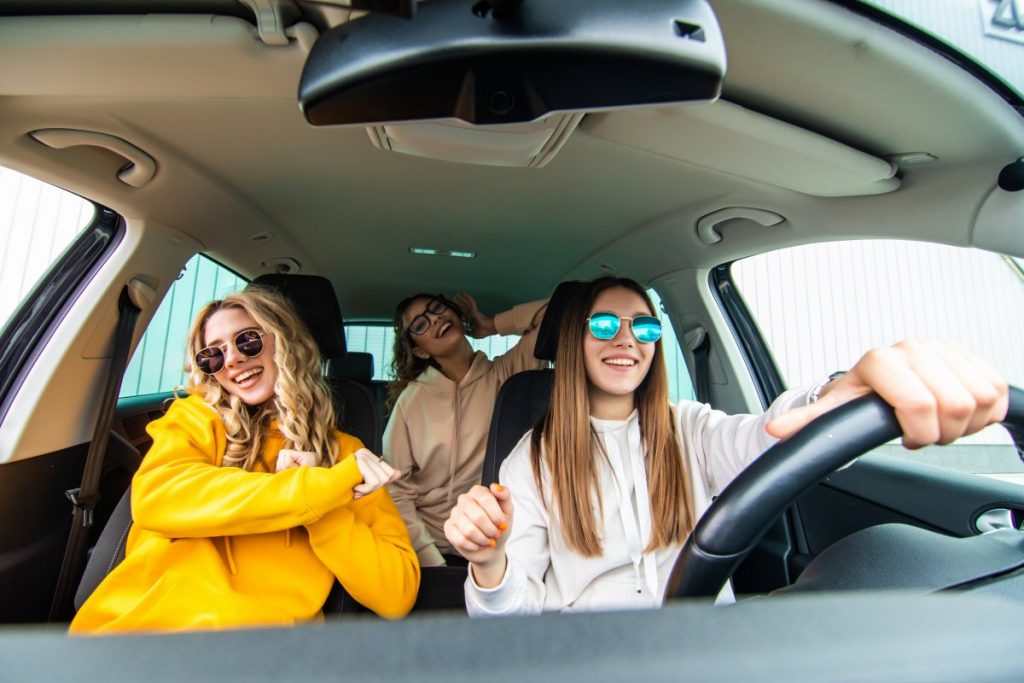 Just like any other auto insurance premium, age, gender, location, vehicle type, and credit will be the major factors that go into determining your rate.
But, college students may face slightly different factors. 
This is an important consideration for both college students and their parents.
Car insurance is notoriously expensive for college students because they're also young drivers. That's especially true if you're getting your own policy.
Just to give you a rough idea, here are the national average car insurance premiums for student drivers who are buying their own policy (based on information provided by partner site, CarInsurance.com):
18-year-old student: $5,190
19-year-old student: $3,560
20-year-old student: $3,500
21-year-old student: $2,737
Given how high premiums are for the age bracket, you'll need to look closely at discounts, specific car insurance companies, and other factors, then evaluate if you should remain on your parents policy or go it alone.
Student Discounts to Look For
Car insurance is not a one-size-fits-all situation, especially for college students.
Your premium will be based on your driver profile, which includes factors like where you live, where you're going to school, how frequently you drive, and how far you drive.
The good news:
Even as a young driver, multiple discounts can be applied to your policy.
Here are some of the main college student-specific discounts you can expect to see:
The good student
Keeping good grades can fetch you a big discount with your insurer.
Most companies will be looking for you to keep at least a B average overall.
Your insurer may require that you submit written documentation, such as your report card, for each semester.
You can expect a discount of anywhere from 5% to 25%.
Student away at school
If you can't or don't take your car to school, there's a discount for that. The mileage to determine your eligibility will be based on the company you're insured through.
In general:
If you go to a school 100 miles or more from home and you don't take your car with you, you'll get a discount on your policy.
Student organization discount
Being a part of a fraternity or sorority, or an organization such as the American Medical Student Association, American Student Dental Association or The National Society of Leadership and Success, can also save you money.
Depending on your insurer, you may be eligible for discounts on your policy.
Young driver training
State Farm offers their Steer Clear program, while American Family has their Teen Safe Driver program.
But most insurers allow college students under the age of 25 to take a driver's ed program to get a discounted rate on their premium.
Savings will depend on what state you live in and who your insurer is.
Driving tracking device
It's like you having your own traffic cop following you around to make sure you drive safely, and it can save you money on your premium.
Insurers offer to install devices in your vehicle to track your speed, braking, and mileage, to assess how well you drive.
If you're safer on the road, you'll be able to qualify for discounts on your policy. If you know that you're a more aggressive driver, you may not like having a device letting you know about it.
Insurers Premiums and Their Student Discounts
Below are some of the discounts specifically related to student drivers that are offered by different insurers.
We've also included the national average premiums for college students insured by each company.
You'll want to reach out to your insurance company to find out exactly what they offer, as these are only some of the discounts you may qualify for.
And of course, the number, type and degree of discounts are one of the major factors that make up your premium.
AAA Texas County: $4,423 yearly full coverage
Driver training: 5%
Good student discount: 14%
Student away: up to 30%
Allstate: $5,691 yearly full coverage
Good student discount: up to 20% for getting good grades
teenSMART discount: up to 10% when your teen successfully completes the teenSMART driver education program.
Defensive driver discount
Geico: $2,273 yearly full coverage
Liberty Mutual: $2,082 yearly full coverage
Teen driver discount
Good student discount – under age 25 with at least a B average
State Farm: $3,563 yearly full coverage
Good student discount: up to 25%
Student away: Qualify for this if a student under the age of 25 moves away to school and only uses the car while at home during school vacations and holidays.
Defensive driver and driver training courses: 10% to 15%
Steer Clear: Under 25 years of age without any at-fault accidents or moving violations within the past three years, you could save up to 20%
Progressive: $4,036 yearly full coverage
Good student
Student away
Teen driver discount: teen driver must be age 18 or 19
Add the Student to the Parents' Policy
Staying on your parents' policy is almost always your best option.
That's especially true if you're still living at home and going to school in-state. It'll be even easier if your car is titled in your parents' name(s).
As a college student, this could benefit you greatly when it comes to saving money since it will avoid the need to have your own policy.
Conversely, if your car is titled in your name, you'll almost certainly need to have your own policy.
Cheaper together
Your parents' premium will definitely go up when you're added to the policy.
This owes to the fact that as a young driver you're considered to be high risk. But adding you to their policy will still be much less expensive than the combination of two separate policies.
The insurance company must be made aware you're driving your parent's car, and that you don't have your own vehicle. That's true even if you find yourself driving your parents' car only occasionally.
It's fine if you take your parents' car to college with you, as long as the insurance company is aware of that as well.
If you go to school out-of-state and you drive your own car to come home for holidays and breaks, it'll still depend on who's on the vehicle title.
Most states allow out-of-state college students to stay on their parents' policy as long as the student's primary address is still the parent's address. However, some states don't allow this, so be sure to check with their insurer first.
Higher liability limits
Apart from a lower-cost premium, staying on your parent's policy also has the benefit of enabling you to get higher liability limits than you may be able to afford on your own.
And even as far as the premium is concerned, your parent's policy may get a big discount as a result of adding an additional driver (multi-driver discount) and an additional vehicle (multi-vehicle discount) to the policy.
It's a complicated calculation, but staying on your parent's policy is almost always less expensive than getting an individual policy.
Tips to Get the Cheapest Car Insurance for College Students
Apart from staying on your parents' policy, and taking advantage of discounts, there are other strategies you can use to minimize your premium costs:
Discuss the situation with your insurance company
Going to college itself is a major life change.
But it's also the start of many changes in your life. Be sure to discuss the situation with your insurance company.
Insurance seems like a scary word, especially for a younger driver, it's like your mom telling you to make your own doctor's appointment instead of her doing it for you.
Tell your insurer your plans for college and what you'll need for coverage. They should be able to help walk you through the process and decide on the best policy choice.
If you're not sure how coverage works, start from the beginning with your insurer and say something like "I'm going to college and I don't understand how insurance works but I need it", and it's pretty certain they'll take care of it from there.
It's also good to communicate with them throughout your college life, primarily to report anything changes.
For example, moving, switching schools, staying in school longer, and even graduating should be mentioned to your insurer. They'll need to know these things to keep you covered properly wherever you decide to go in life.
Shop for the lowest cost provider
Your parents may need to do this if you'll be on their policy. But it will be even more important if you have to get your own.
You may find more or better discounts with different companies, as well as cheaper base premium rates.
Each company has their own way of doing things, and you don't want to pick the first one you see without shopping around. Always remember, some companies may have better policies for college students than others. Your job will be to find those companies.
Comparing prices for the same policy from multiple companies can save you hundreds or even thousands of dollars.
Keep your credit clean
Once you hit college age, credit starts to become important to insurance companies.
Insurers may not look at your credit immediately, but they will soon enough.
It won't hurt to start building it now.
By the time you get out of college, you'll have a better rate with good credit, especially if you stay with the same company. That doesn't mean racking up your credit card balances, but for those times when a credit card is necessary, be sure to pay the bill on time each and every month.
Few factors can increase a car insurance premium as much as poor credit.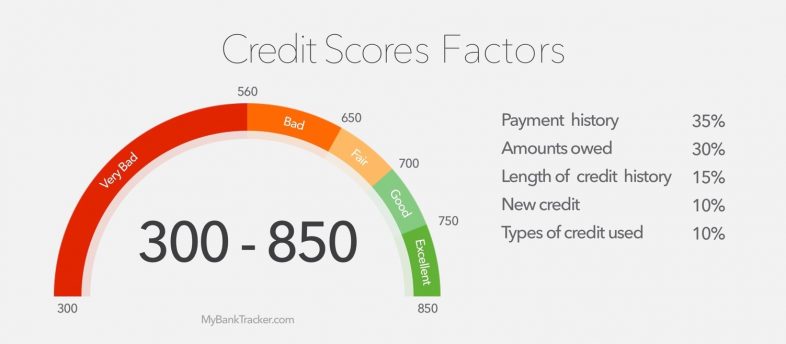 Drive safely
We can't emphasize this enough – poor driving history can have the biggest impact on your premium. That will matter whether you have your own policy or stay on your parent's policy.
Drive safe and avoid any violations or at-fault accidents.
That's especially true of major violations like a DUI. Young drivers already pay more for being higher risk drivers. A clean driving history for three years or more will provide you with the best rates available.
Carry state minimum coverage: This will apply primarily if you take your own policy.
Regardless of what you decide, the state minimum will always be a requirement. Depending on the year and make/model of your car, you may not need to carry too much coverage.
Collision and comprehensive may not be needed if you can afford to fix your car or replace it in the event of an accident.
Bottom Line
College is an exciting time in a young person's life. But it's also a time when expenses start to rise.
One of those expenses is car insurance.
It's not an exaggeration to say that the car insurance premium for a college student can cost several thousand dollars per year. But if you handle the situation right, such as by staying on your parent's policy, you can cut the cost considerably.
You'll be paying car insurance for the rest of your life, so think of college as your introduction to that expense. And since you'll be looking for ways to save money on it throughout your life, it's a "subject" best mastered now.