Does Homeowners Insurance Cover HVAC Systems?
Find out whether your typical homeowners insurance will cover HVAC systems that integral to your home's heating, ventilation, and air conditioning.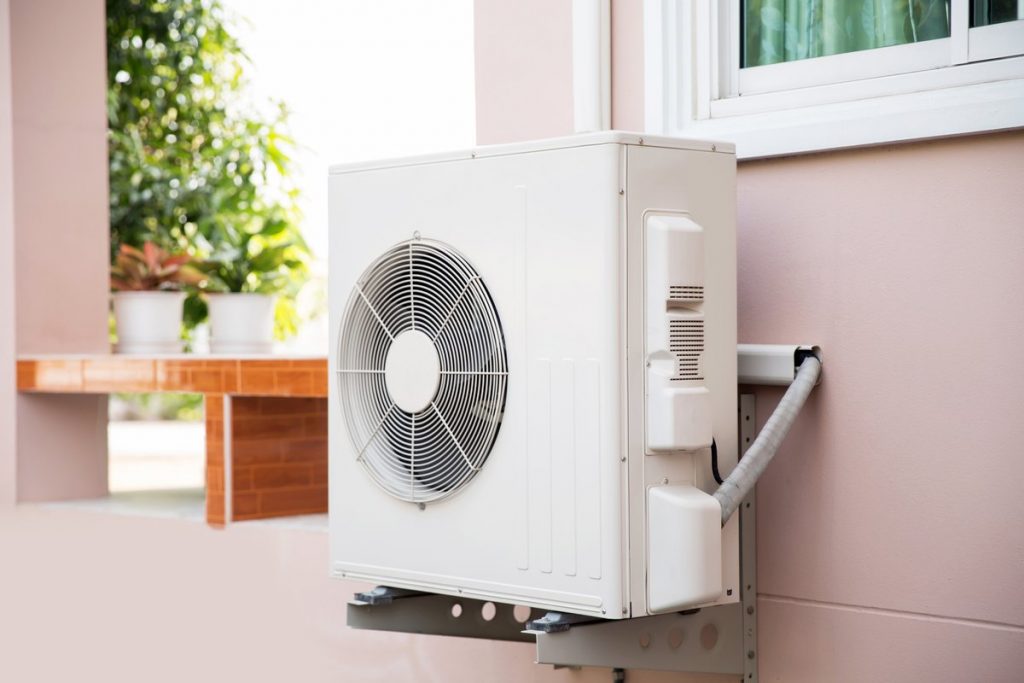 Your HVAC system helps your home maintain an ideal temperature. It keeps it cool in the summer and warm in the winter. So if it doesn't function properly, you'll either repair or replace the unit.
A new HVAC system isn't cheap, though, with some homeowners paying between $3,000 and $12,000. Since these systems provide heating, ventilation, and air conditioning to your home, you might ask: Does my home insurance policy cover HVAC?
Here's a look at how homeowners insurance works, including whether it'll pay the cost to repair or replace your HVAC system.
What Is Homeowners Insurance?
Home insurance is a type of policy that protects your home from losses or damages. It's an important policy, although not required by law.
If you're financing your home through a bank, your lender will require a policy before closing. But technically, you can cancel the policy after paying off the house—although not recommended.
Homeowners insurance provides four basic levels of protection.
The first level of protection is dwelling coverage. This protects the actual structure or house. You'll need enough dwelling coverage to completely rebuild the property. Other structures on your property fall under dwelling coverage, too.
These include a detached fence, a garage, or shed. Coverage for other structures is 10 percent of your dwelling coverage.
Your policy also includes personal property protection. This covers losses or damages to your personal belongings: clothes, furniture, clothes, and jewelry.
Personal property coverage varies, but it's usually 50 percent to 70 percent of your dwelling coverage.
Home insurance policies also provide loss of use coverage, which is 20 percent of dwelling coverage. This pays your extra living costs if your home becomes uninhabitable.
Plus, you'll receive liability protection. If someone is injured on your property, this covers their medical bills and court order settlements. Liability also provides protection if you damage another's personal property. Standard policies provide $100,000 of liability protection, with the option to increase your coverage. According to Insure.com the average annual cost of homeowners insurance nationally for a policy with $300,000 coverage and $1,000 deductible is $2,540.
Does Home Insurance Cover HVAC?
Keep in mind that home insurance only covers losses and damages caused by specific perils. Most policies protect against 16 named perils. These include:
Fire
Lightning
Windstorm
Water damage from burst pipes or broken appliances
Theft
Explosion
Vandalism
Damaged by car or aircraft
Home insurance doesn't only cover your personal contents, but also your home's appliances and systems. Therefore, a policy will cover your HVAC system—but only when it's damaged by a covered peril.
For example, if lightning strikes and damages your system, your home insurance provider will pay the repair or replacement cost.
Similarly, your insurance will pay the cost to cover a vandalized HVAC unit. You can also expect coverage if high winds, hail, or a falling tree damages the system.
Coverage for your HVAC system falls under dwelling coverage.
Does Homeowners Insurance Cover a Window Unit?
In addition to your home's HVAC system, maybe you have a window AC unit. Does your coverage protect against losses or damages to this unit, too?
Technically, yes. However, this coverage differs from the coverage that protects the system installed in your home.
Although protection of a home's HVAC system falls under dwelling coverage, protection of a window AC unit falls under personal property. In which case, your home insurance policy might cover the cost to replace this unit—but only when it's damaged by a covered peril.
When Does Homeowners Insurance Not Cover an HVAC System?
But while a home insurance policy offers some protection for HVAC systems installed in a home, it doesn't cover the unit under certain conditions.
1. Wear and tear
HVAC systems aren't designed to last forever. So even with proper maintenance, you can anticipate a life expectancy between 15 and 20 years. Eventually you'll have to replace the system, and if your system stops working due to normal wear and tear or age, you can't file a claim with your home insurance company.
2. Neglect
Also, don't expect your home insurance company to cover damage caused by neglect. Changing your HVAC system's air filter and scheduling annual maintenance improves the performance of the system, and extends its life expectancy.
3. Damaged by an excluded peril
It's important to familiarize yourself with your home insurance policy. The policy provides information on covered perils, as well as excluded perils.
Policies cover a lot of events, but they don't cover everything. For example, a standard home insurance policy doesn't cover damage caused by earthquakes or floods.
Also, in certain parts of the country a standard policy no longer covers windstorms. Therefore, you'll need to buy separate windstorm coverage to prepare for tornadoes, hurricanes, and other named storms.
Getting Extra Coverage to Protect an HVAC System
Make sure you have adequate coverage to protect your home. If you live in a flood zone, your mortgage lender will likely require flood insurance. You can buy a policy through the National Flood Protection Program.
Or, your home insurance provider can add a flood rider to your existing policy.
Similarly, if you live in an area prone to earthquakes, you'll need separate insurance for earth movements. These typically protect against earthquakes, mudslides, and sinkholes.
What Do You Need to Know About the Deductibles?
Even if your home insurance policy pays an HVAC claim, you'll still have out-of-pocket costs. Insurance policies have deductibles. This is your financial responsibility before your provider pays a claim.
Deductibles are a flat fee per claim. They typically range from $500 to $2,500.
Your deductible amount impacts your home insurance premium. You'll pay a higher premium with a lower deductible, and a lower premium with a higher deductible.
How to File a Claim
If a covered peril damages your HVAC system, notify your home insurance provider immediately.
You'll provide information about the event and the type of damage. From here, your insurance company sends an adjuster to the property. It's their job to assess the situation and determine the cost to repair or replace the system.
Filing a claim doesn't mean that your insurance provider will pay the replacement cost. Again, it depends on the cause of the damage.
Keep in mind that your provider may request specific information from you. This includes the make and model number of the unit, as well as serial numbers. You might also need to take photos of the unit. And if vandalism or theft occurred, you'll need to file a police report.
Tips to Protect Your HVAC System
Since home insurance doesn't cover normal wear and tear, it's important to keep your HVAC system in good condition. This not only extends the life of the system, it can also lower your utility bills.
1. Clean and replace your air filters
Dirty air filters reduce airflow and negatively impact the efficiency of your system. It can also cause dirt to accumulate in your evaporator coil, which further reduces efficiency.
Dirty filters can also cause a system to use more energy. By keeping your filters clean and unclogged, your system might use up to 15 percent less energy. Replace your air filter every 90 days.
2. Schedule regular maintenance
Schedule HVAC maintenance at least once a year (or twice) to ensure your system continues to work properly. Preventative maintenance involves an inspection of your unit. The technician will check the electrical components of your system, test the airflow in your home, and check other parts of the system. Regular maintenance reveals hidden issues and reduces the likelihood of emergency repairs.
3. Keep bushes away from your unit
Planting bushes or plants close to your unit can interfere with the unit's airflow, reducing its efficiency. Leaves, other debris, and pollen can clog the condensing unit, so keep plants and bushes about two to three feet away from all sides of the unit.
4. Buy a home warranty
Although a home insurance policy doesn't cover normal wear and tear, a home warranty might offer some protection.
Home warranty programs are designed to protect a home's major systems and appliances. If an appliance or system breaks, you'll call the warranty company and they'll send a technician to your home.
You'll pay a flat fee for the service call, and the home warranty covers the repair or replacement cost. Warranties cover your HVAC system, plumbing, electrical, and major appliances like your dishwasher, refrigerator, oven, water heater, and washer/dryer.
Conclusion
HVAC systems are costly to repair or replace, and unfortunately home insurance doesn't cover this cost under most circumstances.
Your policy will only cover a loss or damage that results from a covered peril.
So take steps to reduce the likelihood of problems with your unit.
This includes regularly changing your air filters, scheduling annual maintenance, and considering a warranty program to ease the financial burden of fixing or replacing a broken system.