Pennsylvania Car Insurance: How to Get the Cheapest Rates
See the average car insurance rates for Pennsylvania drivers and learn how you can qualify for the cheapest policy based on your desired coverage level.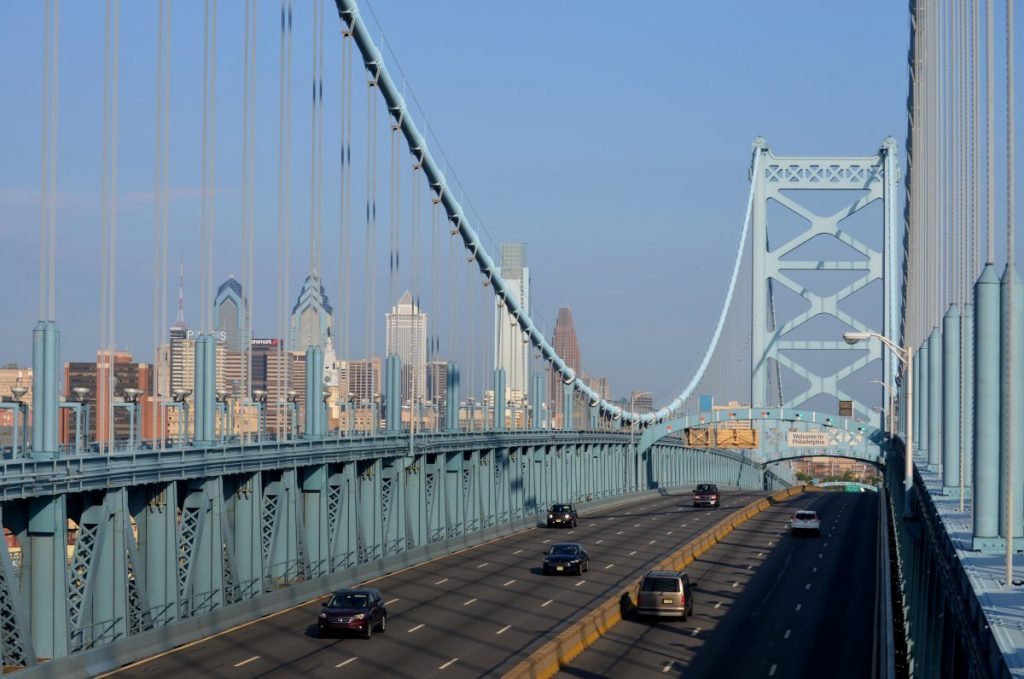 Pennsylvania is known as the Keystone State for its role in building the foundations of the United States of America. It is here that the Declaration of Independence, U.S. Constitution, and the Gettysburg Address were written.
The state also provides relatively low auto insurance rates as the average rate (with "full coverage") in Pennsylvania is $1,522 per year.
With lower rates in Pennsylvania, it's still important to find the right amount of coverage for a price that works for you.
Below is a guide in which we'll be helping you find the right rate to match the type of coverage you'll need.
Average Car Insurance Rates in Pennsylvania
Statewide average premiums in Pennsylvania for three popular car insurance coverage levels are as follows (all premium information we'll be providing comes from our sister site, CarInsurance.com):
"Full coverage" –100/300/100***, with comprehensive and collision coverage, including a deductible of $500: $1,522 per year
Liability only, with 50/100/50: $526 per year
Liability only, using the state minimum coverage levels: $480 per year
The average rate may not apply to you, since it's just an average.
You may pay more or less depending on your specific circumstances, as well as where you live, your age, and the company providing your coverage.
Coverage levels
***100/300/100 refers to liability coverage levels.
The first number represents bodily injury or death to one person in a single at-fault accident.
The second number represents bodily injury or death to two or more people in a single at-fault car accident.
The third number refers to property damage caused to other vehicles in an at-fault accident.
Full coverage also includes collision and comprehensive coverage, which pays for repairs to your vehicle no matter who is at fault.)
Factors that Will Affect Your Pennsylvania Car Insurance Premium
Below are seven factors that will determine the premium you'll pay for Pennsylvania car insurance.
Gender
In most states, gender will play a large role when it comes to your premium, however this is not the case in Pennsylvania.
A 30-year-old male will pay $90 per month for full coverage, while a 30-year-old female will also pay $90 per month for the same policy.
Your age
Like most states, age in Pennsylvania is a major factor in determining your rate.
This affects drivers under the age of 25 the most.
An 18-year-old male driver living in Philadelphia will pay $235 a month, or $2,820 per year, for state minimum coverage. A 30-year-old male also living in Philadelphia with the same coverage will pay $90 a month, or $1,080 per year.
In general, insurance rates will go up once you reach the age of 65. A 75-year-old male will pay $103 per month, or $1,236 per year, while a 30-year-old male with the same policy will pay $90 per month, or $1,080 per year. There's not much of a difference, but it shows you how rates start to rise after the age of 65.
Driving records
Your driving history will be the biggest factor in determining your insurance rate.
Speeding no more than 10-15 miles over the limit will produce a 9% premium increase. But unlike most states, your premium will not increase for violations at higher speeds.
It's important to note that although speeding tickets won't affect your rate as much as it would in most states, Pennsylvania does use a points system.
Traffic violations can carry between 2 to 5 points.
Speeding up to 10 miles over the speed limit is a 2-point violation.
Speeding 26 to 30 miles an hour over the speed limit is a 5-point violation.
As points are added, insurance companies may raise your rate.
The average increase in Pennsylvania is 52% for a DUI/DWI first offense (subsequent offenses will be much higher and carry serious penalties).
Premium increases based on at-fault accidents can have a similar effect.
A typical car insurance premium in Pennsylvania will increase by 27% after an accident claim that's determined to be your fault.
That's just an average since the premium increase will vary based on the dollar amount of any property damage claim, or whether or not the accident resulted in bodily injury. That percentage will also change based on which company you choose; each company assesses risk differently.
Personal credit
Your credit score will play a large role as well. Pennsylvania is among one of the worst states for drivers with bad credit.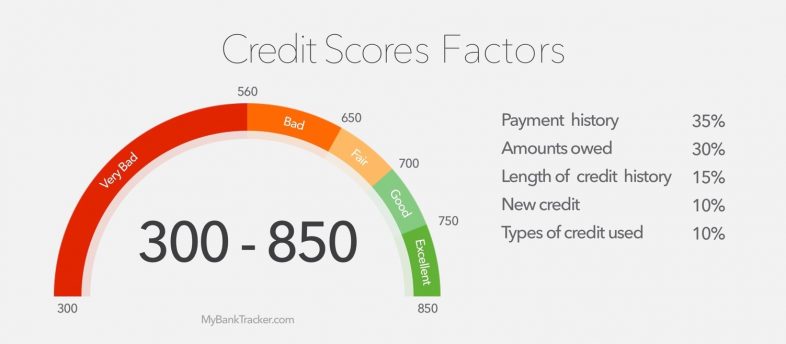 In Pennsylvania, a driver with bad credit will pay 79% more on their premium than a driver with good credit.
It's important to compare company rates to find the right premium.
Coverage amount
We previously provided the factors that play into statewide average premiums based on the most popular coverage.
Just as a refresher, a policy with liability limits of 100/300/100 is $1,522 per year, while liability coverage limits of 50/100/50 is $526. State coverage for minimum liability is $480 per year.
No matter what, your net worth should be considered in choosing your liability limits.
For example, if your net worth is less than $20,000, you might be able to take the state minimum coverage. If your net worth is between $50,000 and $100,000, choose at least 50/100/50. If it's more than $200,000, choose at least 100/300/100.
With too little coverage, a major claim or lawsuit could force you to out-of-pocket for expenses that exceed your policy limits.
Your covered vehicle(s)
An older vehicle will usually cost less than a brand-new vehicle to insure.
Brand-new cars or certain vehicle types, like SUVs, pickup trucks, sports cars, and luxury cars will cost more to insure than a 12-year-old sedan.
With the older vehicle, you may not need collision and comprehensive coverage, at least if the vehicle is worth less than $3,000. That alone can save hundreds per year on car insurance.
The auto insurer
The company you choose your premium with will be an important factor.
The differences in pricing for the same coverage between different companies can amount to thousands of dollars.
Below are the average statewide premiums for full coverage (100/300/100) by five major carriers operating in Pennsylvania:
GEICO: $703 per year
Nationwide: $711 per year
State Farm: $1,284 per year
Allstate: $1,729 per year
Progressive: $3,183 per year
Notice that Progressive, the most expensive provider, charges premiums that are nearly quadruple those of GEICO, the cheapest provider.
Average Pennsylvania Car Insurance Rate Based on Pennsylvania City
Even within the same state, there can be major variations in premium levels from one city or town to another.
With the statewide average premium at $1,522 in Pennsylvania for 100/300/100 coverage, average premiums on a local level are as follows:
Allentown: $1,568
Erie: $1,370
Philadelphia: $2,274
Pittsburgh: $1,295
Reading: $1,537
Car insurance will most likely be higher in more populated areas such as Philadelphia and Pittsburgh.
More populated areas mean more traffic and potential for accidents. Rural and more remote areas will have lower rates.
Auto Insurance Laws in Pennsylvania
Pennsylvania is a no-fault state. Car insurance laws require that drivers carry minimum liability coverage limits of 15/30/5 on their vehicle.
The minimum car insurance requirements in Pennsylvania are listed below:
Minimum bodily injury liability, one person: $15,000
Minimum bodily injury liability, two or more people: $15,000
Minimum property damage liability: $5,000
First Party Benefits (PIP): $5,000
If you are injured in an accident, no matter who is at fault, you'll you're your claim against your own policy first. If your personal injury protection (PIP) limits are maxed, you'll claim against the at-fault person's bodily injury liability.
Basic Information on Optional Coverages in Pennsylvania
As is the case in virtually every other state, there's a wide range of optional coverages available to add to your policy in Pennsylvania.
The most popular include:
Collision and comprehensive
Though these are two separate coverage options, they're usually offered together.
Collision covers damage to your vehicle while it is in motion – regardless of who is at fault – while comprehensive covers it for theft, or damage sustained while it is parked.
This is different from property damage coverage required by the state, which pays for damage caused to another party's vehicle.
Though collision and comprehensive are not required by state law, they will be required by a lender. If you have a loan or lease on your vehicle.
Guaranteed Auto Protection (GAP)
Because of generous financing options, it's not unusual for the loan or lease on a vehicle to exceed its value.
A typical car insurance policy will only pay the value of the vehicle, which may not be enough to pay off the loan or lease.
GAP coverage will pay the difference between the vehicle value and any outstanding liens against it. It's another type of coverage that may be required by a lender.
MedPay (medical payments)
MedPay offers medical and funeral expenses of covered drivers and passengers after an accident up to $25,000, no matter who's at fault.
This provides you and your passengers with coverage of medical expenses if your health insurance limits are exceeded.
Uninsured/under-insured motorist
Even though there are state laws to prevent it, a large number of drivers have no car insurance.
Many more have only minimal coverage. This provision will protect you if you're involved in an accident with either type of driver.
There are a large number of other optional coverages. Check with your insurance carrier, which one they offer that might be a good fit for you.
Tips to Get the Best Rates on Pennsylvania Car Insurance Policies
Below are the most popular strategies to get the best rates on car insurance in Pennsylvania:
Drive safely
Poor driving history can have the most impact on your premium. Drive safe and avoid any violations or at-fault accidents.
A clean driving history for three years or more will provide you with the best rates available.
If you do have one or more moving violations or at-fault accidents on your record, check with your insurance company to see if they'll give you a discount for completing an approved safe driver course.
Shop for the lowest cost provider
You should get rate quotes from at least three or four different carriers to make sure you're getting the lowest rate.
The difference from one insurance company to another can be hundreds or even thousands of dollars.
Increase your deductible
Your premium can fall by several hundred dollars per year by increasing your deductible from $500 to $1,000 or more.
But if you do increase the deductible, make sure you have sufficient cash saved to cover the extra out-of-pocket if you're involved in an accident that's determined to be your fault.
Don't keep more liability coverage than you need
If you're new to driving, full liability coverage may not be necessary.
The state minimum may be all you need.
Take advantage discounts
Insurance companies typically offer a dozen or more discounts.
Check with your insurance company to see how many they have and take advantage of any and all that apply to you.
Keep your credit clean
You can pay 79% more for car insurance in Pennsylvania for having poor credit.
Keeping your credit clean for at least the last two or three years will help you secure a better rate.
Bottom Line
Although Pennsylvania has relatively cheap rates, you should still do all you can to pay as little as possible while getting enough coverage to protect your assets.