Vision Insurance: Do You Need It?
Find out how vision insurance works to maintain your eyesight and determine whether you should pay the additional premiums or pay out-of-pocket.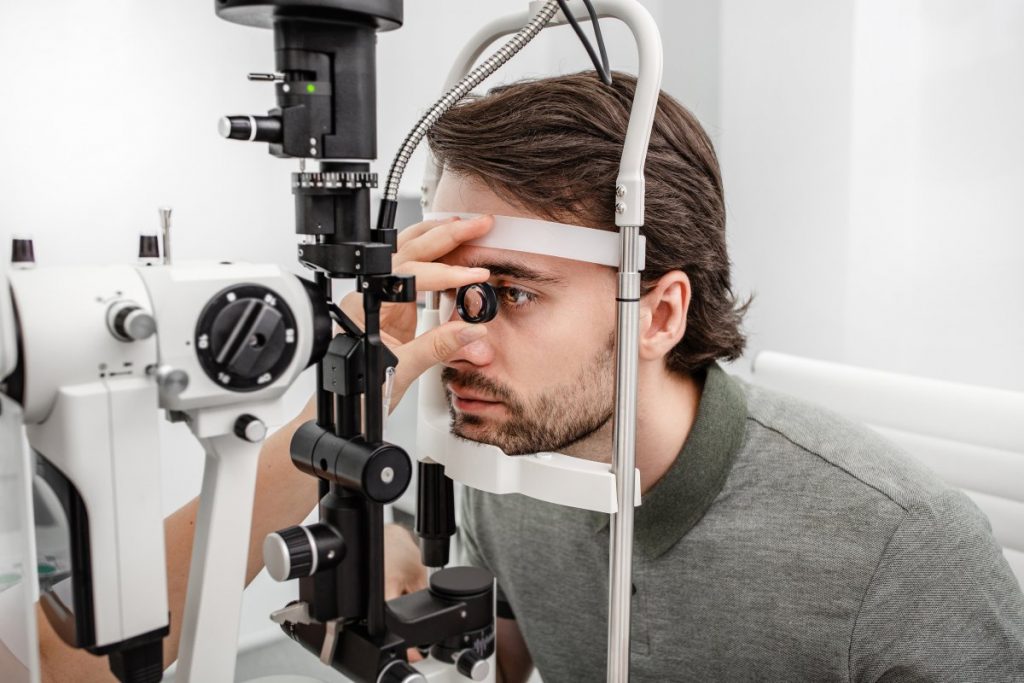 What is Vision Insurance?
Vision insurance may be less of an actual insurance policy, and more of a direct benefit.
That's because the policies are generally limited to offering either discounts for services or paying flat fees for those services.
This is unlike traditional health insurance, that either has extremely high annual benefit limits, or even no limits at all.
What's more:
Vision insurance usually includes a very specific list of vision-related services covered.
And with most vision insurance companies, you'll be required to use providers within a very specific network.
What Does Vision Insurance Cover?
Vision insurance typically covers a limited set of services. Most typically, these will include the following:
Basic eye exams.
Corrective eyeglasses lenses.
Eyeglass frames.
Contact lenses.
Eyeglass lens upgrades, like photochromic and progressive lenses, as well as bifocals, and sometimes anti-reflective coating.
Some policies will provide limited benefits for laser eye surgery, such as LASIK and PRK.
However, when it comes to both eyeglass frames and contact lenses, many vision insurance companies will limit your options.
For example, they may pay a flat fee for generic eyeglass frames, but not cover high-cost designer frames.
In most cases, vision insurance will pay a flat fee for specific services for eyewear products.
You'll be responsible to pay any costs that exceed that benefit.
In some cases, the vision provider will accept the insurance directly. In others, you may be required to pay the costs out-of-pocket, then apply for reimbursement.
As you can see, vision insurance is typically limited to routine and preventative care. More advanced treatments, such as surgery for either eye injuries or eye diseases are often covered under a traditional health insurance policy.
Biggest Vision Insurance Companies
The five largest providers of vision insurance in the US include the following:
EyeMed Vision Care
VSP Vision Care
Davis Vision Care
OptumHealth Vision & UnitedHealthcare Vision
CIGNA Corp.
It's important to understand that these companies, as well as many other major vision insurance providers, primarily offer coverage through employer-sponsored plans.
However, some may offer coverage for individuals.
You'll need to do research to find out which companies those are, what services they cover, and of course the cost of that coverage.
If you are looking to obtain private vision insurance coverage, it's generally best to go with the larger insurance companies.
Their policies are more likely to be accepted by a larger number of vision care providers.
Typical Cost of a Vision Insurance Plans
Exactly what you'll pay for vision insurance will depend on whether or not you participate in an employer plan or you need to purchase coverage individually.
Individual vision coverage
If you have to purchase a plan privately, monthly costs can run between $10 to $30 or more.
It will all depend on the type of policy it is – discount or fee reimbursement – and the specific types and amounts of coverage you'll want in your plan.
Employer-sponsored coverage
If you're covered by an employer plan, the cost will be much lower.
It will be payroll deducted, with the frequency tied to your payroll checks.
Because it's likely your employer will pay at least part of the cost of vision insurance, your own responsibility may be no more than a few dollars a month.
If you're working for a particularly generous employer, they may pay the entire monthly premium for the coverage.
Do You Need Vision Insurance?
Because seeking treatment for vision issues is much less frequent than other forms of healthcare, like medical or dental care, vision insurance is generally seen more as a desirable option than an absolute necessity.
Much will depend on your vision. If you have excellent eyesight, and don't need corrective lenses, you'll only need to visit an optometrist every two years or so. It's entirely possible that a biannual visit will be less expensive than the cost of two years of vision insurance premiums.
However, if you have impaired vision, and are in need of corrective lenses, your eye care routine will be ongoing. Not only is it possible you will need to visit with your optometrist more frequently, but you will need to replace your lenses every couple of years. Though you'll still have out-of-pocket costs with vision insurance, which may even be substantial, you'll generally pay less for services if you have the coverage.
And it should go without saying that if the benefit is offered by your employer – especially if they pay the full cost of the plan – it should be accepted with little hesitation.
What are the Alternatives to Vision Insurance?
It may be possible to get a similar benefit by participating in vision discount plans.
Those are plans that involve participation by optometrists and eyewear providers at a discount.
You may pay a low annual fee for participation and get anywhere from 20% to 40% off the cost of optometrist visits and corrective eyewear.
In-house discounts
For example, they may run specials – on a regular basis – in which they'll give you a $100 discount off a specific brand of eyeglass frames or contact lenses.
They may also offer discounts for the optometrist examination, as well as laser eye surgery and other services.
You should also be aware that many vision chains will not offer their discounts if you use vision insurance.
You'll need to choose either the insurance coverage or the in-house discounts.
You'll need to crunch some numbers to make this determination, but don't be surprised if the in-house discounts give you a bigger break than you'll get with your vision insurance policy.
For example, LensCrafters may offer a 50% discount off lenses with a frame purchase. Meanwhile, VisionWorks offers 40% off a complete set of eyewear, including both lenses and frames.
And they specifically indicate the discount cannot be combined with a vision insurance benefit. Those are just the discounts currently being offered by those two very large vision chains.
But though the specific discounts may change from time to time, there's nearly always some type of discount being offered as a way of encouraging patients to use that particular facility, given that vision care has become so competitive.
An obvious benefit of an in-house discount program is that it will cost you nothing to participate in.
This will be unlike the premiums you will pay for a vision insurance policy, or even an annual fee to participate in a general discount vision service.
In fact:
You should probably investigate the discounts offered by your favorite vision provider. If those discounts are generous enough, it may be possible to forgo vision insurance entirely.
Final Thoughts
Unlike health insurance and often dental insurance, vision insurance is not necessarily a must-have type of coverage.
It makes abundant sense it's offered through your employer, and/or if you have impaired vision and are a frequent user of vision care services.
But if you are looking for a private plan, you should also look into either general discount plans or those offered by individual vision care providers. The discounts may be more generous than the insurance reimbursements under a formal policy.
The best strategy:
Get quotes from two or three major vision insurance companies, looking also at the specific benefits they provide.
Then match those up against the discounts offered by vision providers, and see which works out to be the more cost-effective arrangement.