Clearcover Insurance 2023 Review: Digital Coverage & Claims
Our review of Clearcover looks at the digital-first insurance company that focuses on smarter, faster, and more convenient car insurance coverage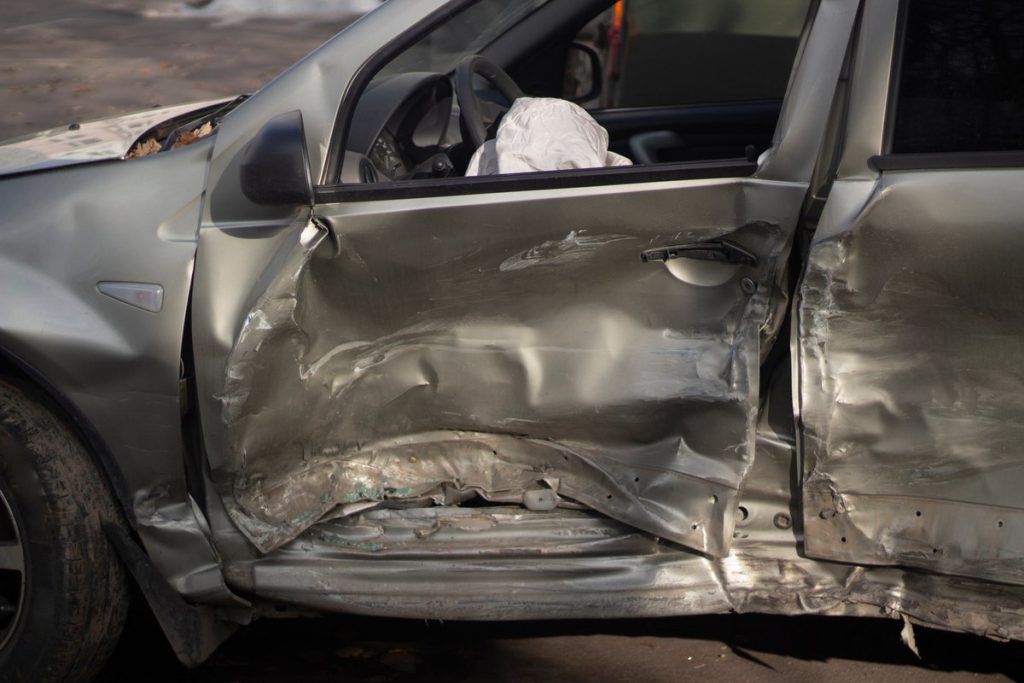 Clearcover is a digital car insurance provider that delivers a customer service experience primarily driven by technology.
The insurance company is more like a tech start-up aiming to provide a seamless, virtual experience for its customers.
Automation, endless tech stacks and bundles of venture capital cash have gotten the company going, but is Clearcover a good choice for auto insurance?
If you are thinking about getting an auto insurance policy with Clearcover, here's more information about their policies, rates and operations that might help you come to a decision.
Clearcover Insurance Pros & Cons
Pros
Cons

Digital process for getting quotes and starting coverage
Potentially lower prices for some drivers
Alternative transport coverage allows for flexible transportation option

Customer service issues reported by a small number of customers
More complicated quotes or claims may require human intervention, which could delay servicing
About Clearcover
Clearcover was founded in 2016 as a tech start-up and is headquartered in Chicago, Illinois.
Since its founding, the company has raised $329 million from several companies, including national insurer, American Family Insurance's venture capital arm, American Family Ventures.
Although the company started with the goal to operate as a broker or managing general agent (MGA,) it has since pivoted to become a full-stack insurer.
As a result, Clearcover has expanded its coverage area to more states, including Arizona, California, Georgia, Illinois, Indiana, Louisiana, Maryland, Missouri, Nebraska, Ohio, Oklahoma, Pennsylvania, Texas, Utah, and Wisconsin.
In 2020, the company introduced Clear Claims, which helps the company process claims almost instantly using machine learning. The machine learning algorithm is driven by Artificial Intelligence (AI) and, according to Clearcover, speeds up the claims process significantly.
The result:
A more efficient claim processing procedure requiring less human intervention, which, in turn, lowers company overhead, and eventually prices, for customers.
Industry ratings
Clearcover is accredited by the Better Business Bureau (BBB) since 2017 and currently has an A+rating on their BBB profile along with a 3.96 out of 5-star rating. Clearcover's BBB profile shows eight complaints closed in the last three years and six complaints closed in the previous 12 months.
Clearcover has also claimed their company profile on the review site, Trust Pilot, as of 2018. The company has a total of 237 reviews with an average of 3.9-star ratings out of 5 stars and the following distribution:
Excellent: 66%
Great: 8%
Average: 3%
Poor: 1%
Bad: 22%
Clearcover also has a Google business profile with 500 reviews. The company's rating is 4.4 out of 5 stars.
Customer service
Clearcovers' customer service combines technology and human interaction so that servicing is more efficient and automated.
At Clearcover, customer service agents are called "customer advocates" because their mandate is to provide guidance and support for customers — especially in the claims filing process.
When dealing with Clearcover, customers are encouraged to do as much digital self-servicing as possible. This means using the smartphone app, sending messages to designated email addresses.
Clearcover app features:
Submit a claim with the digital claims process
Request roadside assistance
Call to schedule glass repair
View your insurance ID card (offline viewing available)
Change your payment method
Make a payment
View upcoming payments and payment history
Live chat with a customer advocate for policy questions or changes
Though the majority of Clearcover's reviews are positive on these sites, with higher star ratings, it's helpful to take a look at some of the negative ratings, too.
A quick peek at some of Clearcover's reviews under four stars seem to have some of the same issues in common:
Difficult to reach customer service by phone
Unresponsiveness for chats, emails, phone calls, etc.
Auto-renew problems that lead to unintended policy cancellations
The inability to handle more complicated claims well
Muddled communications between internal departments;
Clearcover may use many subcontractors to handle servicing, claims management, billing, etc.
Policy Offerings
Here's a rundown of some of the policy options offered by Clearcover.
Comprehensive coverage
Sometimes called "Other Than Collision" coverage, it covers costs to repair or replace your vehicle if it's stolen or damaged in an incident that's not a collision.
You can waive the deductible or set it between $50 and $2,500.
Examples of covered incidents include theft, fire, vandalism, or damage resulting from falling objects (like a tree or hail) or hitting an animal.
This coverage could also include glass repairs or replacements not caused by a collision. Your deductible covers both vehicle damage and glass damage.
This coverage is required if you are leasing or financing your vehicle, but comprehensive coverage is optional if you own your car outright. This coverage doesn't pay for damage to your car from a collision or damage to another person's vehicle due to a car crash.
Collision
This covers costs to repair or replace your damaged vehicle from a covered incident with another car or object.
It can also help pay to repair or replace your vehicle if it's damaged in a covered incident with objects like fences, guardrails, trees or in a rollover.
Like comprehensive coverage, collision coverage comes with a deductible (which you can waive or set between $50 and $2,500) and is required if you are leasing or financing your vehicle.
If you own your car outright, collision is optional but offers protection for damage to your car—especially if you cause an accident.
Collision doesn't cover damage to your vehicle not related to driving, damage to another person's vehicle, or damage resulting from hitting an animal.
Property damage liability
This coverage helps pay for damage to people's property if you cause an accident.
When you sign up for your policy with Clearcover, you can set the limits on this coverage: starting at $20,000 and going up to $100,000 per covered incident.
Most states require this coverage, but it doesn't cover costs associated with damages to your own vehicle or property due to an incident you cause.
Bodily injury liability
Bodily injury liability, or BIL, covers costs associated with injuries to others if you cause an accident. It also covers costs for pedestrians or a passenger in your own vehicle injured by an accident you cause and includes payments for legal fees.
Most states require this coverage, and it has two parts (e.g., $50,000/$100,000.)
The first number is the maximum amount or limit, Clearcover will pay per person in a single incident.
The second number is the maximum amount that Clearcover will pay per incident regardless of the number of injured parties.
BIL doesn't cover your own medical expenses or lost income due to any incidents you cause.
Medical payments
Though this coverage is optional, it can be an affordable way to cover various expenses like costs associated with injuries to you and passengers in your car resulting from an accident—no matter who is at fault.
This coverage doesn't include medical costs or other expenses involving parties outside of your own vehicle or above your limit.
You can waive this coverage with Clearcover or set the limit between $1,000 and $25,000.
Uninsured motorists bodily injury
This coverage is not required, but you'll have to sign a waiver in many states if you opt out of it.
It also covers costs due to injuries to you and your passengers with an uninsured driver.
This coverage has two parts (e.g., $50,000/$100,000.)
The first number is the maximum amount Clearcover pays per person in a single covered incident.
The second number is the maximum amount Clearcover pays per covered incident no matter how many people are injured.
You can select limits starting at $25,000/$50,000 and go all the way up to $500,000/$500,000.
This coverage doesn't pay for costs from damages done to your own property resulting from an incident caused by an uninsured driver.
Uninsured motorists property damage
If you did not select collision coverage, this optional coverage pays for costs for damages to your vehicle from a covered incident caused by an uninsured driver—but requires the incident to be reported to Clearcover within ten days. T
his coverage has a single limit. This limit is the maximum amount Clearcover will pay per covered incident.
In some states, you may need to pay a deductible.
If you opt for this coverage, it starts with a $15,000 limit and a $250 deductible.
The uninsured motorist coverage doesn't cover losses involving any direct contact with an uninsured vehicle or losses resulting from an incident with a vehicle that can't be identified.
Alternative transport
This optional coverage helps you get around if your car is unusable from a covered incident.
The coverage is flexible and applies to vehicle rental, ridesharing services, public transportation, etc.
This coverage has two parts (e.g., $30/$900.)
The first number is the amount Clearcover will pay per day for your eligible transportation costs.
The second number is the maximum amount Clearcover pays for a single incident.
You can choose limits from $30/$900 to $50 to $1,500 or waive this coverage altogether. There are no limitations on what you can use the funds for, up to your coverage limits.
Roadside assistance
For just a few dollars added to your premium, roadside assistance can cover the cost of towing or roadside service from a mechanical or electrical breakdown: things like battery failure, flat tires, being locked out or running out of gas are all covered.
Clearcover provides you access to approved service providers. If you choose to use an unauthorized service provider, they'll only cover up to $50 of your costs.
Rideshare
Also optional, ridesharing coverage extends your auto insurance to your ridesharing activities.
This endorsement extends all of the protection offered under your policy, including collision and comprehensive coverage. It will protect you for covered incidents that occur while your ride-sharing app is on.
Getting a Quote From Clearcover
Starting the online quote process is extremely easy. You can submit your information online or via the app. If you are already insured, your application should pre-fill basic information about your vehicle(s).
In just a few minutes, you can enter your information and receive your quote. Once you get to the screen with your coverages and pricing, you can edit coverages by adjusting things like covered limits, deductible amounts or waiving certain coverages altogether.
As you make adjustments, you can see the cost of your premium per month adjust in real-time.
Once you are satisfied with the final policy, you can also purchase your coverage from this screen.
Once you make the purchase, your policy will be active immediately and auto-renew every six months.
Pricing Overview
Although Clearcover insists that its coverage is less expensive because of automation, technology and AI, the average pricing for the company's rates are up for debate.
Some customers report getting very inexpensive rates, and others report pricing on par with similar carriers.
The rates might be extremely competitive for some people, and for others, they might not be.
It all depends on the risk factors your particular demographic presents.
Final Verdict
Clearcover's target market is the tech-savvy, modern driver who isn't afraid to handle their auto insurance needs digitally
.
If you don't mind little-to-no human interaction for the quoting, purchasing and claims process, Clearcover might be the insurer for you.
It also helps if you are a lower-risk driver, perhaps someone who doesn't drive much or need a lot of coverage. You'll probably get better rates and be less likely to file a claim.
However, you should know that Clearcover is still a newer carrier, and according to some customer reports, are still working out the kinks in their tech-enabled customer service procedures. For some, this is not a deal-breaker.
If nothing, else it makes sense to get an estimate from them and compare them with other insurers to help you shop around for the best rates.