Farmers Insurance 2023 Review: A Focus on Auto Perks
Our review of Farmers Insurance looks at the policies available to cover auto, home, and life -- in addition to the various perks and discounts.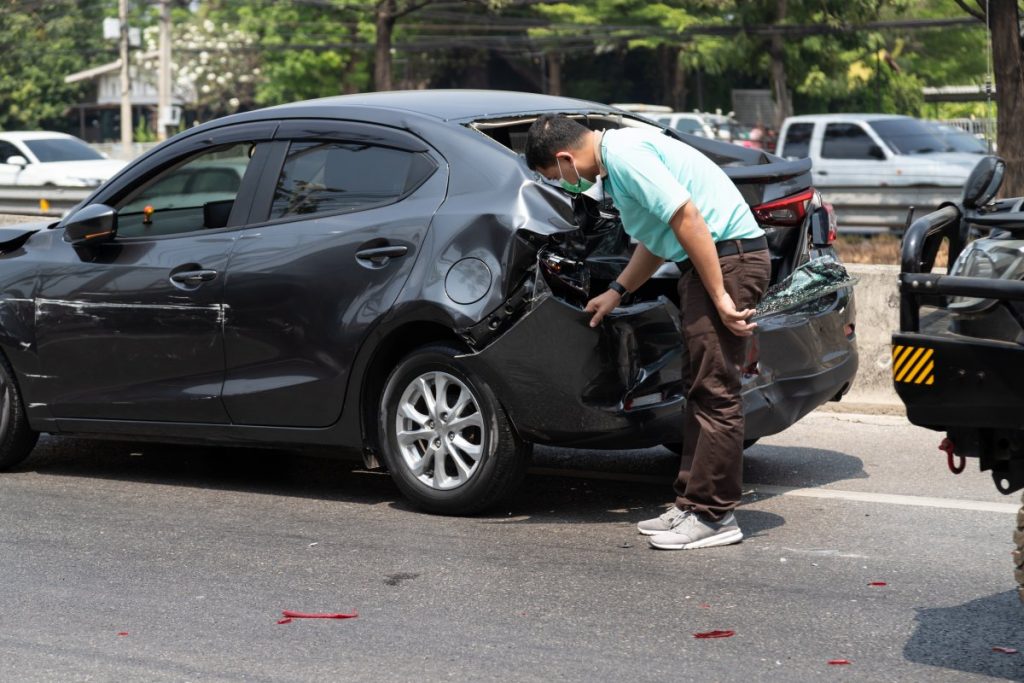 Farmers Insurance is a national insurance carrier that offers both personal and business lines of insurance coverage.
If you watch TV or listen to the radio, you've inevitably heard the catchy jingle, "We are Farmers…." and you know the rest.
Aside from their ear-wormy commercials, you'll find that they have an extensive offering of property and casualty insurance policies.
If you are considering Farmers for your insurance needs and want to know more about the company's insurance coverage, pricing, and industry standing, here's more information that might help.
Farmers Insurance Pros & Cons
Background on Farmers Insurance
Farmers Insurance was founded in 1928 by John C. Tyler and Thomas E. Leavey. The business duo knew that farmers and ranchers were a lower-risk demographic to insure.
With the ability to offer them lower rates for their target market, the company grew substantially and even survived the Great Depression.
Today, Farmers Insurance serves more than 10 million households with more than 19 million individual policies across all 50 states. Farmers Insurance has a network of over 48,000 exclusive and independent agents and nearly 21,000 employees.
Industry ratings
Farmers is an accredited business with the Better Business Bureau (BBB) and has a rating of A+.
According to their BBB profile, Farmers has 631 complaints closed in the last three years and 209 complaints closed during the previous 12 months, which seem relatively low when compared to key competitors. This could indicate a higher level of customer service and satisfaction than similar-sized competitors.
According to JD Power's U.S. Property Claims Satisfaction Study conducted in 2020, Farmers ranked the third-highest of all insurers, with a score of 893 on a 1,000-point scale.
Another JD Power study focused on auto insurance satisfaction ranked Farmers at 12 out of 15 insurers rated, with a score of 826 on a 1,000-point scale.
Customer service
Farmers' customer service can be handled online, with a local agent, or by calling the 24/7 customer service line.
Here are some things you can do using the Famers' app:
Report a claim
View claims status
Access claims services
Request roadside assistance
Policy Offerings
Farmers' insurance coverage includes the following policy types:
Auto
Home
Life
Business
Recreational
Motorcycle
Umbrella
Auto Insurance Overview
If you are considering Farmer's Insurance for your vehicle, here are some highlights of their coverage options:
Liability
If you are at fault, liability coverage covers the cost of injury to others and damage to their property when you're at fault. Most state laws require this coverage at a minimum.
Collision coverage
This coverage pays to repair or replace your own vehicle when you're at fault. It can also cover collisions with other vehicles, objects, and animals.
Comprehensive coverage
This covers incidents aside from collisions.
For example, it could pay for damage to your car from theft, vandalism, flood, fire, or even damage from animals.
Uninsured and underinsured motorist coverages
This coverage could compensate you for injuries or property damage caused by a driver who is either under-insured or has no insurance at all.
This coverage can help pay for damage to your car and bodily injury to you and your passengers.
Medical payments coverage
This coverage could apply to you, your relatives, or passengers that are injured in an accident. It can help pay for expenses like medical bills and funerals, no matter who is at fault.
Personal injury protection (PIP) coverage
This could pay for your medical treatment, lost wages, rehabilitation, or other accident-related expenses no matter who caused the accident.
Emergency roadside service
This service is available through Farmers 24 hours a day, seven days a week. This service helps when your car is disabled and can pay for towing, tire changing, locksmith service, and jumpstart.
Car rental reimbursement
If your car needs repairs from an accident, this covers the cost of renting a car for up to 30 days. Farmers will handle arrangements and billing.
Ridesharing coverage
If you are a driver with companies like Uber and Lyft, this coverage bridges the gap between your ride-sharing insurance and personal insurance coverage.
Loss of use
This covers transportation while your car is being repaired.
Policyholders can use this coverage for public transit, car rentals, taxis, and rideshare services.
Guaranteed Value™
This coverage pays out a defined, agreed-upon value if Farmers totals out your car. This coverage works well for owners of classic and collector cars.
Customized equipment
If you've got customizations on your car like custom wheels, sound systems, or other enhancements, this covers the cost to repair or replace these items.
It's available on any vehicle with collision and comprehensive coverage.
Personal umbrella
If you'd like higher liability limits than the standard amounts for auto liability, a personal liability umbrella policy (PLUP) can help.
This coverage helps protect your assets from lawsuits.
Glass repair and replacement
This covers windshield and glass repair and replacement. Depending on the coverage you choose, your deductible could be between $0 or $100 when you need Farmers to cover glass-related repairs.
Spare parts & Original Equipment Manufacturer (OEM) coverage
Spare parts coverage covers the cost to replace spare parts you keep on hand, up to $750. This is a popular option for owners of classic and collector cars.
For cars up to 10 years old, Farmer's OEM coverage will cover the cost of factory-original or OEM parts.
New car replacement coverage
This will cover the cost to replace your car with a new one of the same make and model.
You are eligible for this coverage if your car is totaled within the first two model years and up to 24,000 miles of owning your vehicle.
Accident forgiveness
Farmers forgives one at-fault accident for every three years you drive without an accident. This means your premium won't go up because of just one accident.
Farmers Insurance auto discounts
| Discount | Notes |
| --- | --- |
| Affinity | Discounts for occupational groups or professional associations |
| Alternative fuel | CA only |
| Anti-lock brakes | Must be factory installed, not aftermarket |
| Anti-theft | Alarms and protective devices |
| Autopay or pay-in-full | |
| Daytime running lights | |
| Distant student | Child on policy going to school at least 100 miles away with no regular use of covered cars |
| ePolicy | Save by going paperless |
| Good payer | For customers who have no billing late fees for at least |
| Good student | 3.0 or better GPA, Dean's List, Honor Roll, top 20% of the class, or top 20% on standardized testing |
| Homeowner | For policyholders who own a residence, regardless of who insures it |
| Homing device | To track and locate the car if stolen; system must be Farmers-approved |
| Mature driver / defensive driver / senior driver | Over 55 and completed state-approved safe driver training in the last three years |
| Multicar | Insure at least two cars |
| Multiline | Bundle your policy with one other qualifying Farmers' policy |
| On your own | For drivers leaving their existing household into a new household |
| Passive restraint | |
| Safe driver | For drivers who have zero BI Points |
| Shared family car | Not available in CA |
| Signal | Track a qualifying number of drives, can qualify a 5%-15% discount on the premium |
| VIN etching | VIN etched on glass and other areas required by Farmers; assists in recovery if stolen |
| Youthful driver | Driver in the household under 25 who is a child or grandchild of the primary insured driver; restrictions apply |
Not all discounts are available in all states.
Homeowners Insurance Overview
Farmers' homeowners insurance covers most natural disasters and weather events, including wind, hail, lightning strikes, and wildfires.
However, policyholders that want flood and earthquake insurance must purchase those policies separately. Homeowners in coastal areas may need a separate policy or rider for high-wind events like hurricanes or named storms.
Farmers offers three tiers of coverage with their Smart Plan Home policy:
Standard
Enhanced
Premier
Within each package, policyholders have the flexibility to raise or lower limits, add or change coverage.
Each package offers varying levels of coverage amounts and limits.
The Premier package has the highest limits and coverages on personal property. Premier can also include Guaranteed Replacement Cost coverage for your home, provided certain requirements are met.
Each package offers a level of coverage for:
Property damage & dwelling
Personal liability
Medical insurance
All of your personal property may not be covered under a basic homeowners insurance policy.
Farmers suggest that policyholders consider a Personal Articles Floater. This provides coverage for personal articles, such as jewelry, furs, or fine arts, when the value of these items is higher than the limits stated in your policy.
Farmers Insurance homeowners policy discounts
| Discount | Notes |
| --- | --- |
| Affinity | Discounts for occupational groups or professional associations |
| Multiline | Bundle your policy with one other qualifying Farmers' policy |
| ePolicy | Save by going paperless |
| Roofing | Asphalt or fiberglass shingles approved by UL |
| New home | For homes less than 14-years old |
| Protective devices | Fire alarm, security system, internal sprinklers, etc. |
| Home safety | Fortified windows, walls, foundation, automatic gas/water shutoff |
| Green certifications | Energy Star, LEED, EPA |
| Claims free | No claims for three consecutive years |
| Connected home | Smart home system that enables remote monitoring |
| Rent to own | Renters policyholders if they buy a home and switch to a Farmers homeowners policy |
| Preferred Payment or EFT | For customers who pay their annual premium in full or sign up for autopay |
| Good Payer | For customers who pay their bill on time |
| Miscellaneous, state-specific discounts | Gated community, fortified home, retirement community, earthquake, etc. |
Life Insurance Overview
Like most large insurance companies, Farmers offers three types of life insurance policies: term, whole life, and universal life policies:
Term life insurance
Farmers' term life insurance is ideal for younger, healthier individuals who need the most coverage for their family along with a more affordable premium.
Here's a comparison of the two-term life insurance options Farmers offers:
Farmers Insurance term life insurance options
| Term life option | Farmers Simple Term | Farmers Value Term |
| --- | --- | --- |
| Age | 18-65 | 18-75 |
| Coverage | Starts at $75,000 | Starts at $150,000 |
| Medical exam required? | May not be necessary | Yes |
Both insurance products are available in 10-, 20- and 30-year terms with the option to convert to a whole life policy. Death benefits are paid out income tax-free.
Whole life insurance
Farmers' whole life insurance product is a permanent life insurance policy with a consistent premium that accumulates a cash value that can grow tax-deferred.
Here are highlights of Farmers' whole life insurance options:
Farmers Insurance whole life insurance options
| Whole life option | EssentialLife Whole Life | Graded Whole Life |
| --- | --- | --- |
| Age | 15 days - 80 | 18- 80 |
| Coverage | Starts at $15,000 | $5,000 at $30,000 |
| Medical exam required? | May not be necessary | No |
Each of these whole life products pays proceeds up to the age of 121.
Farmers' whole life coverage is guaranteed for your lifetime or the life of the policy.
The premium stays the same provided they are paid according to the terms of the contract.
Universal life insurance
Universal life insurance is very similar to whole life insurance.
The main difference is that the premiums and death benefits are flexible for universal life insurance and can fluctuate while the policy is active.
Here are highlights regarding Farmers' universal life insurance products:
Farmers Insurance universal life insurance options
| Universal life option | EssentialLife Universal Life | Index Universal Life |
| --- | --- | --- |
| Age | 15 days - 80 | 15 days - 80 |
| Coverage | Starts at $50,000 | Varies |
| Premium | Flexible | Option to invest in index funds |
Bottom Line
Farmers Insurance provides much of the standard coverages you would expect from a national insurance carrier.
The prices are on par with key competitors when discounts are factored in.
Because their coverage types and discounts vary by state, you might find that Farmers has better rates in coverages in some areas versus others.
Ideally, you'd speak with an agent to review your options, then get a quote to see if Farmers will work for your insurance needs at rates that work for you.