Lemonade Insurance 2023 Review: Best for Simple Coverage
Our review of Lemonade looks at the various insurance offerings for consumers who have simpler insurance needs by excelling in customer service and claims.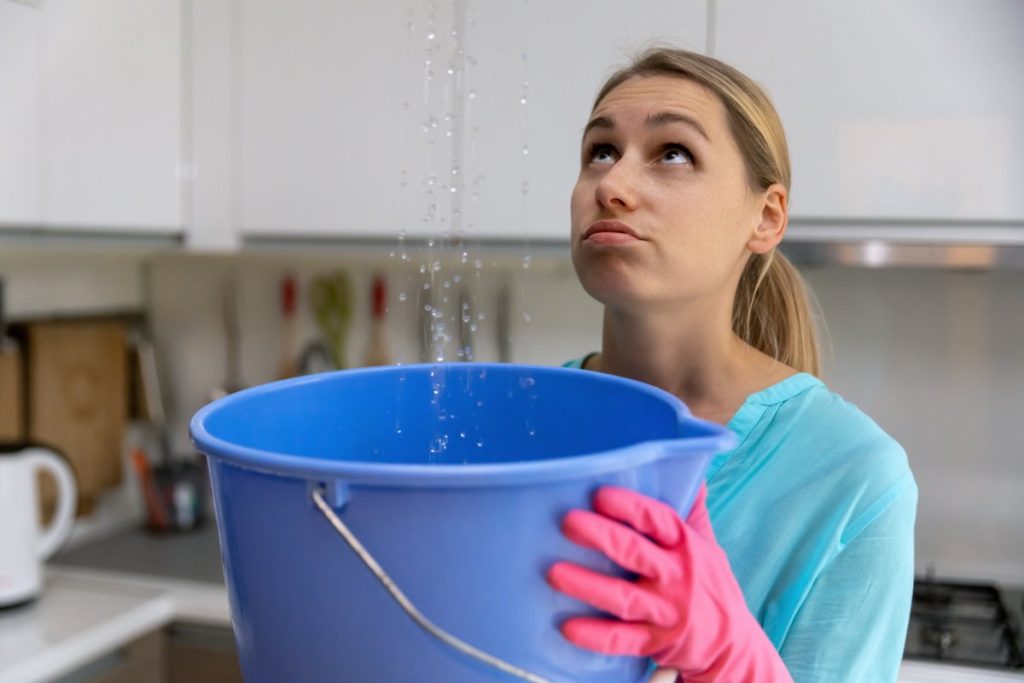 Lemonade is a publicly-traded insurance company that offers renters, homeowners, life, and pet health insurance products.
Perhaps the biggest feature that set's Lemonade apart from other insurers is its focus on technology and automation to handle customer service and claims.
At present, they only offer a few insurance products but their roster of core offerings is expected to expand and improve according to their forward-looking statements.
With a focus on charitable giving, tech, and simple, hassle-free service delivery, the company is earning a reputation as a disruptor in the centuries-old insurance industry.
If your insurance needs are very simple and you don't need to take advantage of multi-policy discounts, then Lemonade might work well for you.
Its current offerings are probably too minimalistic for those with sophisticated insurance needs.
However, if you think you are an ideal candidate for Lemonade, here's what you should know about their insurance lines and pricing.
Lemonade Insurance Pros & Cons
What is Lemonade?
Lemonade is a fully licensed and regulated insurance company that serves customers in both the U.S. and select locations in Europe.
They are reinsured by companies like Swiss Re, Munich Re, and Hannover Re. Additionally, the company is organized as a public benefit company and a certified B-corp.
With traditional insurance, you pay premiums on your policy and file claims.
Paid claims come out of company profits, which can create a conflict of interest and sometimes adversarial relationship between you and your insurer because claims reduce profits.
With Lemonade, however, you pay your premium, they take a flat percentage off the top to cover expenses and to collect some profit, then the rest of the money goes into a pool of funds.
Now:
Because of this, the need to make profits doesn't conflict with their obligation to pay claims. If there are ever unused premiums left over in this fund, they are given to charities chosen by their customers.
Industry ratings
The Lemonade app has a rating of 4.9 stars in the Apple App Store and on Google Play.
In 2020, Lemonade was ranked #1 for renters insurance JD Power.
They've also earned a Financial Stability Rating® of A-Exceptional from Demotech Inc. Lemonade's term life offering is insured by North American Company, and has a rating of A+ rated (superior) for life and health insurance.
How does Lemonade Insurance Work?
Perhaps one of the most striking things about Lemonade is the tech-oriented approach to purchasing and managing insurance policies.
To get a quote, you can download the Lemonade app onto your smartphone or access the website via web browser.
A virtual customer service assistant takes you through various interview questions and depending on the coverage you select, you can be done with the process in just a few minutes.
To receive your quote, you'll enter your email address and date of birth. Almost immediately, the screen displays your quote. You can download your quotes and or policies directly from the app, too.
Pricing and coverage
Lemonade advertises itself as a lower-cost insurance provider due to its lean approach to operations.
They depend heavily on technology for their customer service for both estimates and claims while taking profits for their operations in a nontraditional way.
All of this means that Lemonade can advertise very low rates for its policies.
In fact, you've probably seen some of their digital ads for renter's insurance under $10 a month or even $25 per month for homeowners.
These inexpensive rates are typically for the most basic insurance coverage. So, as you can imagine, these rates are designed to attract a larger pool of potential customers who are at least willing to get quotes from Lemonade.
As with all insurers, Lemonade will collect information in the "interview" process and consider all the risk factors described by applicants. Whether or not you have pets, how far you are from a fire station, crime rates, structure types and other characteristics will go into creating the estimate for your insurance premium.
Low coverage by default
One thing to note about Lemonade is that some of their default settings for coverage can be really low.
For instance, when you are building a homeowner's insurance policy quote, liability coverage will be around $100,000, which can be very low.
In some instances, they may even estimate your rebuild cost to be as low as $120 per square foot — which is on the low end of the national average of $100-$200 per square foot.
In order to get an accurate quote with reasonable coverage, it might be helpful to have your current insurance declarations page handy.
That way, you can do an apples-to-apples comparison and choose reasonable coverage amounts. You don't want to make the mistake of being underinsured because of the default coverage limits offered.
Online quotes
The neat thing about Lemonade's online quoting tool is that you can easily see and adjust coverage amounts with the click of a button.
You can also apply various discounts.
As you adjust coverage amounts and discounts, your monthly premium changes in real-time.
Once you've found a combination that you are comfortable with, you can download the quote or pay for it right from the app or website.
Lemonade offers the following insurance policies at this time:
Renters
Homeowners
Life
Pet
Renters Insurance Overview
Lemonade is probably best known for its low-cost renters insurance.
If you have very basic needs for insurance, there's a good chance you'll find adequate coverage with a renter's policy from Lemonade at a good price.
Covered perils include fire, smoke, crime, vandalism, wind, lightning, hail, and water damage. Floods, earthquakes, and other roommates are not covered on this policy type.
Here are a few highlights of what Lemonade's renter's insurance covers:
Personal property
Portable electronics
Personal liability
Loss of use
Medical payments to others
Interested party/landlord
Significant other (costs extra)
Water back-up (costs extra)
Earthquake (costs extra; available for CA and AR residents only)
Jewelry, bikes, fine art, musical instruments, camera equipment (costs extra)
If you want to know how Lemonade's pricing compares to other insurers, here's a sample rate for a 1,600 square foot, first-floor apartment in Chicago, IL.
The $9.59 monthly premium includes the following amounts and has a $2,500 deductible:
Personal property: $50,000
Portable electronics: $1,500
Personal liability: $100,000
Loss of use: $15,000
Medical payments to others: $1,100
Homeowners Insurance Overview
Lemonade homeowners insurance offers standard coverage you would expect for this product.
Covered perils include fire, smoke, crime, vandalism, wind, lightning, hail, and water damage.
Like their renters insurance, damage from floods and earthquakes is not covered by default.
Here's what Lemonade's homeowner's policy covers:
Dwelling and other structures
Personal property
Portable electronics
Personal liability
Loss of use
Medical payments to others
Extended reconstruction cost (costs extra)
Mine subsidence (costs extra)
Water back-up (costs extra)
Earthquake (costs extra; available for CA and AR residents only)
Jewelry, bikes, fine art, musical instruments, camera equipment (costs extra)
You can get additional discounts for homeowners for certain protections you have in place for
Fire
Theft
Water leak detection
To compare Lemonade's coverage to a more traditional insurer, here are rates for a 2,400 square foot home, with brick masonry, in Illinois (about 40 years old.):
Lemonade homeowners insurance policy example
| Provider | Lemonade | Traditional Insurer |
| --- | --- | --- |
| Monthly premium | $143.84 | $285.57 |
| Dwelling | $400,000 | $397,000 |
| Additional structure | $40,000 | $39,700 |
| Personal property | $160,000 | $297,750 |
| Portable electronics | $5,000 | - |
| Personal liability | $500,000 | $500,000 |
| Loss of use | $120,000 | $79,400 |
| Medical payments to others | $5,000 | $5,000 |
| Deductible | $1,000 | $1,000 |
These rates applied discounts for:
Fire Protection
Fire Extinguisher
Local Fire Alarm
Local Smoke Alarm
Theft Protection
Deadbolts
Local Burglar Alarm
Police Station Reporting
Life Insurance Review
Lemonade offers reasonably-priced life insurance policies for up to $1 million. Applications can be done 100% online and, in some cases, may not require a physical.
In order to be eligible for Lemonade's life insurance product, you've got to be "generally healthy."
You cannot be a smoker or have a major illness.
Certain conditions may affect your insurability or increase your life insurance rates including:
Heart disease
HIV
Stroke
Seizure disorders
Organ transplant
Chronic kidney disease
Liver cirrhosis
COPD
Aneurysm
Depression or other mental health disorder
Alcohol abuse
Diabetes
At the moment, Lemonade offers term life insurance policies for 10 and 20-year terms. Estimates for a healthy individual seem on par with national average rates.
A healthy, 40-year old woman in the Midwest can expect to pay anywhere between $20-$30 per month for a $250,000, ten-year policy.
You can switch to Lemonade's life insurance policy, even if you already have an active life insurance policy.
According to their website, you can either keep your active policy as a supplement to your Lemonade policy or cancel it.
In some states, there are regulations that prevent them from replacing an active term policy:
Florida
Georgia
Indiana
Kansas
Michigan
Nevada
Oklahoma
Wyoming
Bottom line
If you've got complex insurance needs, due to either the number of policies needed or the types of coverage required, Lemonade may fall short.
Using the app alone for self-service may present some risks for people who need more guidance regarding their insurance needs.
All said:
Lemonade is an innovative insurance company that makes it very easy to get estimates and purchase insurance online.
If you have minimal insurance needs and like the idea of having an easy, tech-driven quoting and purchasing process, Lemonade could work for you.