The General Insurance 2023 Review: For High-Risk Drivers
Our review of insurance from The General looks at the policy offerings, optional coverages and discounts -- especially for auto insurance.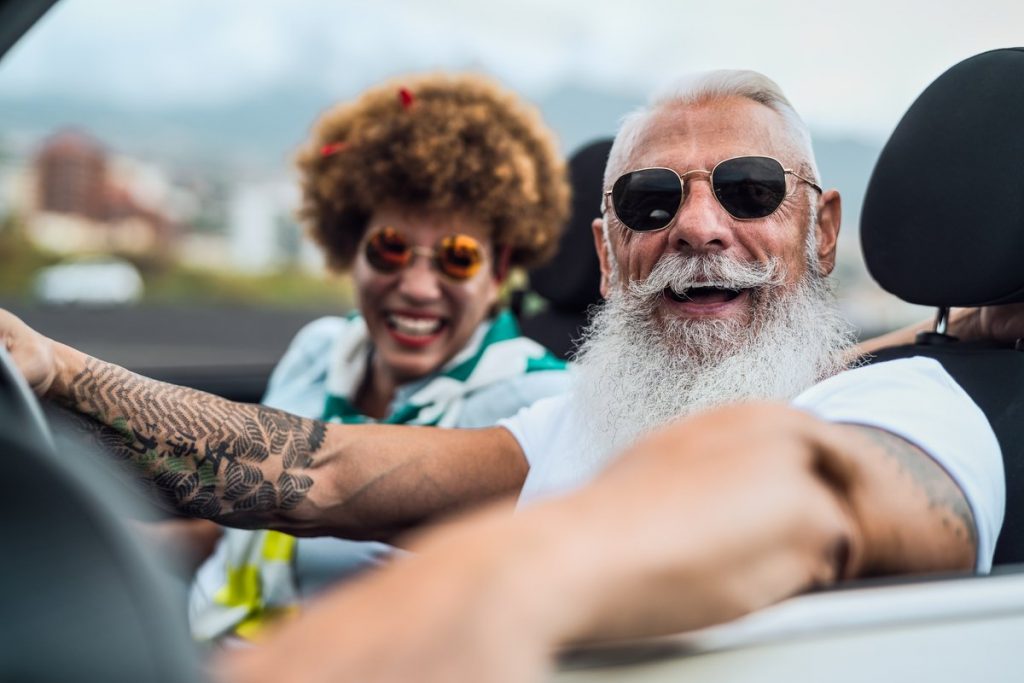 If you've ever had the luxury of watching daytime television, there's no doubt you've seen the comical commercials featuring a cartoon general and one of American's most beloved basketball icons, Shaquille O'Neal.
The General Automobile Insurance Services, Inc., also known as The General, is a subsidiary of American Family Insurance and offers auto insurance in the U.S.—even for higher-risk drivers.
The company's "schtick," so to speak, is low-cost auto insurance, although they also sell homeowners, life, and business policies underwritten by their partners.
If you'd like to know more about The General's insurance coverage, pricing, and industry standing, here's more information that might help.
The General Insurance Pros & Cons
About The General Insurance
The company was initially founded in 1963 as the Permanent General Agency and eventually used the moniker "The General" starting in 1997.
In 2001, the company started using the slogan "Auto insurance for less, The General says Yes!®"
American Family insurance acquired the company in 2012, at which time it reported $397 million in assets, $135 million in statutory surplus, $350 million in annual revenue and a staff of 750. Today, The General operates as a separate brand out of its Nashville, Tennessee headquarters, offering coverage in 47 states.
The General insurance sells policies from other carriers, so it operates much like an insurance agency.
However, they specialize in serving the "non-standard" auto insurance market.
This market might include high-risk drivers or other drivers who are harder to insure — perhaps due to their driving record, a lapse in coverage or a lower credit score.
Customer Service
The General's customer service can be handled online, with a customer service representative or via The General smartphone app available on Android and iOS. The General's app has 73,000 ratings, with an average of 4.7 stars out of 5-star ratings on the Apple App store, while the Google Play listing features over 18,000 reviews with an average rating of 4.8 out of 5 stars.
A few highlights of the app's functionality include the ability to:
Request a quote and sign up for insurance
Make payments
Manage your policy
Report a new claim or check an existing claim
Policy offerings
The General's main line of insurance is auto insurance, but they also offer other lines of personal insurance, typically underwritten by American Family Insurance or other affiliates.
Currently, The General can provide quotes and estimates for the following policy types:
Auto
Motorcycle
Homeowners
Renters
Boat /PWC
Travel Trailer
Motorhome
Phone
Life
Health
Pet
Commercial
In this review, however, we'll focus mainly on their auto insurance offerings.
Auto Insurance Overview
Because The General operates much like an insurance agency, it primarily functions to match you with the policy type that best suits your needs.
Also, because different states have different laws and requirements for auto insurance, the company doesn't advertise many particulars about their policies.
If you are looking for an estimate, you'll be connected to an agent to help you choose the coverage types you need according to your state's requirements. You'll also get information about your monthly premium and deductibles required for your coverage type.
With that in mind, here are some of the coverage highlights that you'd want to be familiar with if you are getting a quote from them:
Collision
Collision coverage is for damage to your vehicle from a collision. If your car is totaled under collision coverage, you'll be reimbursed for the actual cash value (ACV) of your vehicle, minus your deductible. The ACV is determined by the year, make, model and condition of your vehicle. Collision coverage is optional, but it is required to sign up for comprehensive coverage with The General.
Comprehensive/other than collision
Comprehensive coverage covers damages to your vehicle that aren't from collisions with other vehicles or objects like fires, theft, vandalism, hail, or colliding with an animal.
This coverage only kicks in for vehicles listed on your policy that have a comprehensive coverage deductible.
Comprehensive coverage is optional, but you have to purchase it when you get collision coverage. If you are leasing your car, you'll need both collision and comprehensive coverage. Some leasing companies may require higher than minimum liability limits.
Liability
Liability coverage protects you from property damage or personal injury claims related to the ownership, maintenance, or use of an automobile. Unless there are specific restrictions named on your policy, your auto liability covers you while driving any car, pickup, or van— as long as the owner authorizes you to drive it. Anyone using your vehicle with your permission will also be covered.
You will choose the limits of liability that you want at the time the policy is issued. The limits that you select are the most that The General will pay in the event of a loss.
Uninsured motorist coverage
This coverage will kick in if you experience bodily injury or property damage caused by an uninsured or under-insured driver. In addition, in some states, you may have to pay a deductible for this coverage.
Medical payments coverage
This coverage pays for medical expenses that you or a family member incur from a covered incident. It also covers those who are occupying an insured automobile. You will also choose a coverage limit it's the highest amount of money paid out for each person connected with a single accident.
SR-22 insurance
SR‑22 insurance is not a type of insurance but rather a "certificate of insurability." This certificate may be required for high-risk drivers. The SR‑22 filing can also be called an SR‑22 bond, SR‑22 certificate, or SR‑22 form, depending on the state.
This filling, issued by your insurance company, is to certify that you are carrying the state minimum coverage required for liability insurance. If you cancel your insurance, the insurance company will inform the state that you've canceled your policy by filing an SR‑26 form.
The state may require this filing if you've been convicted of a DUI or had your license suspended or revoked. It may also apply to drivers with a certain amount of tickets in a short amount of time or those at fault in an accident when driving without insurance.
Insurance companies will categorize drivers requiring SR-22 filings as high-risk and the cost of their insurance may be much higher than a lower-risk driver. The good news is that there are time limits on maintaining an SR-22. Drivers can build up a better driving record over time to avoid paying for this filing and increased insurance rates.
Additional coverages
Though The General website doesn't reveal if these coverages are available, they do instruct current customers to inquire with an agent as to whether or not these coverages are included in their specific policy:
Roadside assistance
Towing
Punitive damage exclusion (will reduce your liability premium but not cover above what would be awarded for injuries and lost wages in case of a claim against you)
Rental vehicle needs in case of a covered loss
Glass/windshield damage
Discounts
Depending on your state, the following discounts may be available for your auto insurance policy with The General:
Academic achievement discounts for full-time students
Vehicles with factory-installed passive restraints
Successful completion of a defensive driving course
Safe driving discount
Quarterly or annual prepayment
Double deductible discount
Coverage limitations
There are some limits to the auto coverage The General offers. Some coverages are not available at all, while others are available in select states.
At this time, The General doesn't insure vehicles that you rent from a rental car company. Also, your insurance with The General only covers you when you drive in the United States, its territories or possessions, Puerto Rico or Canada.
Roadside assistance is not available for customers that reside in California, Maryland, Mississippi, North Carolina, Nevada or Oklahoma.
Gap insurance, coverage that pays the difference between the vehicle's actual cash value at the time of loss (less your deductible) and the amount owed on the loan or lease, is only available in Washington and California at this time.
Bottom Line
The General Insurance can work for anyone who needs auto insurance, but their marketing efforts emphasize their offerings for high-risk drivers.
If you are looking for an insurance company with a fuller slate of policies and few limitations, The General may not be the company for you.
However, if you are in a bind and need the special insurance they offer, you could potentially score car insurance much quicker and easier than you thought.
It doesn't hurt to get an estimate to find out what rates, coverage, and discounts are available for your specific driving circumstances in either scenario.