What to Do With Old 401(k) Plans
You may be one of the many workers who've undergone changes with employment in the past few years. The 401(k) account from your previous employer is probably just sitting there when it could do more to grow your retirement savings.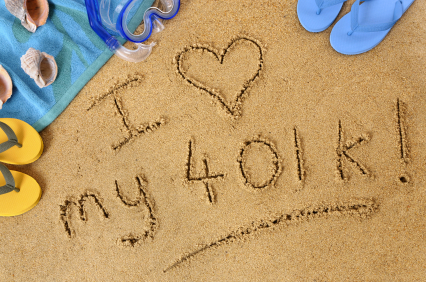 The 401(k) is the most popular employer-sponsored retirement plan among Americans. For a number of them who either quit or were laid off, they wonder what steps they can take with regards to their old 401(k) plans and how to stay on track towards building a sizable retirement nest egg.
Leave the 401(k) Alone
The apathetic approach to the management of your 401(k) from a previous employer is to simply leave it alone. By keeping it as it is, the money remains in a tax-advantaged retirement account and continues to grow with the investments you made.
By leaving the old 401(k) alone, it becomes an extra financial account to manage when you could combine it with other retirement accounts. You can no longer contribute to old 401(k) accounts, but you do retain the ability to roll it over in the future. Some ex-employers actually want you to leave your 401(k) untouched.
Withdraw From Your 401(k)
Cashing out your old 401(k) is never a good idea. A 401(k) is a retirement account meant for – needless to say – retirement. Taking money out of a 401(k) account before the age of 59½ will result in a 10% early withdrawal penalty in addition to the income taxes for which you are now responsible because 401(k) contributions are made with pre-tax dollars.
In the end, you will end up losing over 30% of the money in the 401(k). Furthermore, you are losing the growth potential of your hard-earned retirement savings.
Roll Over Your 401(k) Into New 401(k) or IRA
The ideal route for most people is to roll over your old 401(k) plan into another tax-advantaged retirement plan, preferably a 401(k) with your new employer. A 401(k) rollover is simply the addition of the investments in your old 401(k) plan to a new one. Afterward, your investment choices will be limited by the 401(k) of your new employer.
If you favor the broader investment options of an IRA, you can convert your money into a Rollover IRA, where your money remains tax-deferred. From there, you can roll the assets back into a 401(k) or convert it to the increasingly popular Roth IRA. Administrative fees for your 401(k) plan is typically paid by the employer but you may now be responsible for IRA account fees.
Whether you opt to roll over your old 401(k) into another employer retirement plan or into an IRA, you are consolidating your retirement accounts so that money management is easier.
If you have question regarding your investments and retirement planning, consult a professional financial advisor for the best steps to take towards your financial goals.
Ask a Question