As Life Changes, So Should Your Banking Services
Major life events cause spending behavior to change, which means you should also consider changing your banking services.
Whether you're a newly married couple looking to buy your first home, a recent graduate stocking up on dress clothes for your first full-time job, or an empty nester looking to downsize, you know this to be true: Major life events cause spending behavior to change.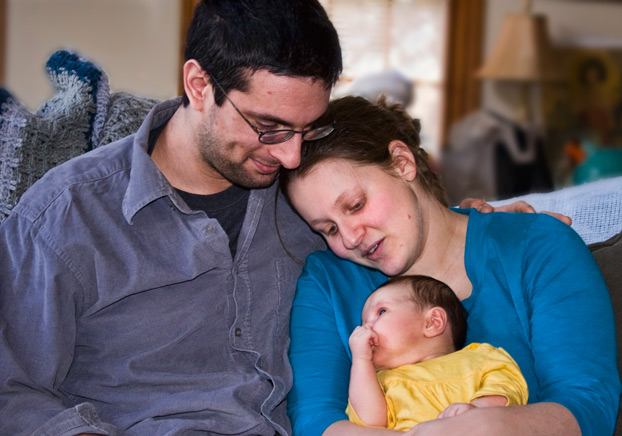 When spending and saving habits change, it is wise to make sure your banking services follow suit. However, many Americans do not do this. According to TD Bank's Checking Experience Index, a recent survey of more than 3,000 Americans that explored consumers' relationships with their banks, only 12 percent of Americans have altered their checking account in the past two years.
Reaching a major life milestone is a great time to reassess your banking needs and determine if your current accounts are still optimal for you. Here are some tips on how to do so.
More money, more options
Upon receiving a raise at work, most people share the news with loved ones, or perhaps even go out to celebrate. What many don't do, however, is consider how their increased income could impact their banking needs.
When it comes to checking accounts in particular, more money tends to lead to more options and potential banking features. The simple checking accounts that many financial institutions offer typically require low minimum balances to avoid monthly fees, but come with fewer additional benefits. Some banks, however, offer premium accounts, which often require higher minimum balances, but also come with benefits like reimbursement for out of network ATM fees. Such accounts are worth exploring, especially if you've just increased your income.
Relationship Benefits
Even after receiving a raise or other influx of money, some people can't justify maintaining a premium checking account on their own. However, if you happen to enter a committed relationship, you may be able to combine incomes, establish a premium account and reap benefits.
Couples should take time to discuss their options and find an account that can grow with their evolving needs before deciding to merge finances, since it is a huge step in a relationship. However, if you're planning to start a family in the near future, merging finances can be very smart. Some banks offer special products that waive ATM costs and pay a higher interest rate for couples who link their checking and savings accounts. Pursuing an account like this can help ensure that a young relationship stays financially secure.
Owning your first home
In addition to merging finances, another huge decision that many young couples make is to purchase their first home. For nearly all, this is the largest purchase they've made in their lives thus far. Because of this, you may think couples would ensure that their banking relationship is optimal before pursuing the purchase – but many do not.
TD research shows that only 46 percent of consumers get their mortgage from the financial institution where they hold their primary checking account. However, trying to keep your mortgage and checking account under the same roof can be beneficial. Some banks offer special checking accounts that allow customers to waive monthly fees based on the combined balance of their mortgage loan and checking account, and some even offer a mortgage rate discount to customers who link a checking account and a mortgage. If you're looking to buy your first home, consider finding a bank that offers these benefits. It could save you thousands of dollars over the life of a mortgage.
When life's biggest transitional moments come your way, checking accounts and mortgages are probably some of the furthest things from your mind. But after you update your loved ones and perhaps even celebrate, you should take time to evaluate your current banking situation and explore your options. Doing so could help you achieve your next big milestone.
Ryan Bailey is Executive Vice President of Deposits and Payments for TD Bank, America's Most Convenient Bank. He is responsible for all retail deposits, term deposits and debit and stored value card products as well as managing the legal, regulatory and public policy aspects of the deposits business.
Related Stories:
Denied a Checking Account? Here's What to Do
Common Credit Card Mistakes to Avoid
10 Shocking Things That Hurt Your Credit Score