5 Unusual Ways to Gamble Online: Would You 'Buy' a Celebrity?
Lawmakers are considering banning all forms of Internet gambling. For online gamblers looking to get their fix, here are a few unusual ways to bet money.
Online gambling enthusiasts might need to find a new way to get their betting fix with lawmakers pushing for a ban. Sen. Lindsey Graham (R-S.C.) and Rep. Jason Chaffetz (R-Utah) recently introduced a bill banning all forms of Internet gambling.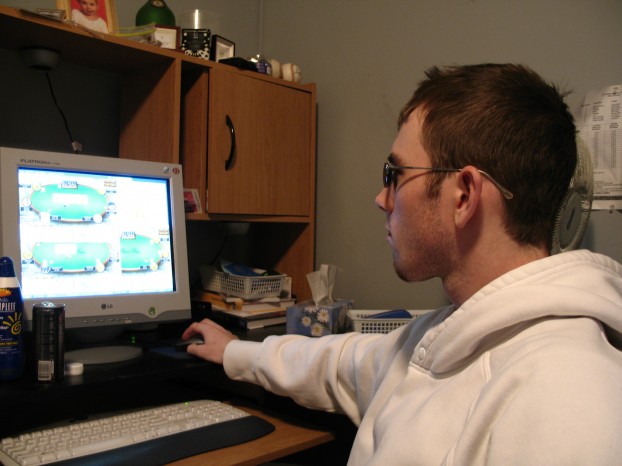 Online gambling is a $33 billion market, with $3 billion coming from illegal bets made by Americans, according to the American Gaming Association. From the late '90s until 2006, online gambling was largely accepted in the U.S. That year, Congress passed a law making it illegal for gambling companies to accept bets online for unlawful transactions. But in 2011, the Justice Department ruled that only sports bets were unlawful. States like New Jersey began to take advantage by opening their doors to online gambling companies. Now, lawmakers are once again considering a ban.
While Congress considers the future of online gambling, consumers with the desire to make bets and predict the future can roll the dice with less conventional options. Think you can predict who Prince Harry will marry? Or how about how much money the next "Spider-Man" movie is going to garner? If gambling is more of your style, maybe you can "buy" celebrities like Justin Timberlake or a Brad Pitt?
These days, you really can bet on anything. Here are five examples of unusual topics you can bet on:
1. Celebrities
It might not be unusual to bet on the things that stars do -- like when they might get married or have a baby -- but what about gambling on the actual celebrities? A new game lets you to do just that.
HollyStock allows players to compete against each other to create a valuable portfolio of celebrities, who increase or decrease in value each time they're mentioned on specific websites. Players can buy or sell celebrities on the HollyStock Exchange, but only one player can own a celebrity at a time. Anyone can play for free, but players have the option to compete against other players for real money (except in a handful of states).
2. Novelty news
The Irish betting site Paddy Power allows you to place novelty bets on a number of unusual topics, including a whole section devoted to the Royal Family. Betting topics include the year Prince William and Kate Middleton will have their second child, its sex, what his or her name will be, and the next royal to have a child.
If you're not up for betting on the royals, you can take your chances by placing a bet on which animal will be cloned next or when alien life will be proven. The site also lets you bet on sports, politics, and current affairs.
3. Movie earnings
If betting on entertainment is more up your alley, the website Media Predict allows you to be on media. You can bet on topics like how much "The Amazing Spider-Man 2" will gross for its North American opening weekend. Current odds say about $97 million. The site says if you're good at predicting, it will give you cash to use at its real-money site.
4. Bitcoin
What do you think the price of Bitcoin will be on April 30th? The website Predictious allows people to bet on a variety of topics -- from sports to politics to economics and entertainment.
Recently, users of Predictious bet on which film was likely to win the Best Picture Oscar and whether the U.S. would win the most medals in Sochi. But the site is perhaps best known for allowing its users to utilize Bitcoin to make predictions -- which has let the site transfer money in a quick and easy way without legal repercussions (so far).
And not only can you bet with Bitcoins, you can also make predictions on the value of the digital currency. Predictious lets users predict what the price of Bitcoin will be on certain dates. Currently, the site has more than 3,000 members who and has seen more than $500,000 in Bitcoins exchanged.
The future
If you prefer to think long term, the website Long Bets might be for you. Created by the Long Now Foundation, the site keeps tracks of bets -- of societal or scientific importance -- that are made on long-term events and seeks to stimulate discussion about the future.
Prognosticators can make predictions, challenge other predictors, and place bets on the future they think might come true. Predictors have to include an explanation for their vision of the future. Any winnings made are given to the winner's charity of choice. Among the predictions that have been made: that half of all the books sold worldwide would be digital by 2010 (it didn't come true) and that a Democrat would be president of the U.S. as of August 2005 (it did come true).
Recently, Warren Buffett bet a hedge fund operator $1 million that hedge funds wouldn't beat the returns of the S&P 500 over a 10 year period. We'll find out who wins after 2017. Other interesting bets -- that by 2018 the euro wouldn't be the legal currency of France, Italy and Germany, and that at least one human alive in the year 2000 would still be alive in 2150.
Related Stories:
The Financial Highs & Lows of a Former Professional Poker Player
5 Games That Teach Kids About Money
NCAA Brackets: How to Win Without Any Sports Knowledge