"How many bank accounts do I need?" It's a frequently asked question by many people who think that there's a magic, one-size-fits-all number of financial accounts that everyone should have. Just try Googling that question, and there are actual stories that tell you the exact number of how many accounts you should have!
The truth is, there is no magic number.
A person can be financially stable, regardless of whether he has one bank account or 100. However, it's common for many Americans to have accumulated more bank accounts than they need.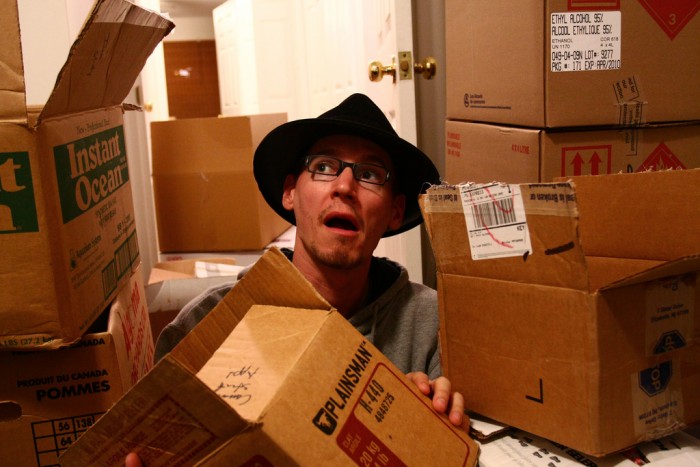 Why would anyone have more bank accounts than they need, you ask? It happens. Sometimes people don't bother to close accounts when they've moved, or perhaps they took advantage of new account bonuses incentives or opened an account with good intentions, like saving money, but never quite fulfilled the goal.
As a proponent of simplicity, I believe that having fewer bank accounts is more conducive for financial progress because they're easier to track. If you're ready to simplify this part of your financial life, just know that there are bank accounts worthy of being "the one." Today, I'm highlighting an account I feel is a cut above the rest, and hopefully, it will support a goal of simpler banking.
Find your core financial accounts
Radius Bank, formerly First Trade Union Bank, is an online bank that introduced a "hybrid" account that combines a high-yield savings account (1.00% APY) with a super convenient checking account.
Radius Hybrid won awards on MyBankTracker for the Best Overall Checking Account, Best Free Checking Account and Most Convenient Checking Account.
With its combination of these features, it's a solid option for anyone who has too many accounts and wants to simplify their finances into just one.
Why Radius Hybrid is appealing
Radius Hybrid has no monthly fees and all ATM fees are refunded back to you (so you can effectively use any ATM for free).
On the other hand, according to recent analysis by MyBankTracker, you'll face an average monthly fee of $9.99 (equal to $119.88 per year) for a basic checking account at the top 10 U.S. banks. Additionally, the average out-of-network ATM fee at the big banks is $2.50, plus any surcharge imposed by the ATM owner (usually around $3).
You should know that the Radius Hybrid account has a $33 overdraft fee, which is around the same as other overdraft fees at most banks. However, the account also has an overdraft line of credit. This means when you don't have enough money in your account, you can borrow the rest at an interest rate of 17.99% APR — much cheaper than paying $33. Don't forget, you have to sign up for this, it does not automatically apply to your account when you open one.
I'd say Radius Hybrid does a great job of competing with Ally Bank's Interest Checking account. (Ally's checking account lost some of its allure after these recent changes.)
And it has a great savings rate — just know the rules
To sweeten the deal, Radius Hybrid comes with a lucrative 1.00% APY. Only a handful of banks offer that kind of savings rate to customers nationwide.
While the 1 percent is a nice number, there's a catch — it only applies to the portion of your account balance that is over $2,500. This means two things:
1. Any amount under $2,500 will not earn you any interest.
2. You'll have to carry a large balance (over $2,500) in order to "activate" this rate.
Because of this rule, large balances still won't get you the 1.00% APY. For example, if you had a balance of $10,000, you need to subtract $2,500, which means you will earn 1 percent on $7,500 of that balance (equal to $75 per year).
So, at a balance of $10,000, your effective APY is 0.75%. Obviously, as your balance rises, the effective APY rises as well. The table below shows examples of various account balances and their effective APYs:
| Balance | $2,500 | $10,000 | $25,000 | $50,000 |
| --- | --- | --- | --- | --- |
| Balance that actually earns interest | $0 | $7,500 | $22,500 | $47,500 |
| Interest earned after 1 year | $0 | $75 | $225 | $475 |
| Effective APY | 0% | 0.75% | 0.90% | 0.95% |
Because Radius Hybrid has no monthly fee, feel free to just open it and use it as your primary bank account for three months. (Usually, if an account isn't working for you, you'll realize it in a few months.)
Like the account? Keep it and start moving all your money over. Don't like it? You can revert to your old setup — the Radius Hybrid account wouldn't have cost you anything anyway.