7 Ways to Keep From Going Broke Your First Semester of College
College is an amazing time, but it's also a time when you're perpetually broke. Avoid going broke in college -- here's what you can do to stay out of debt.
The ditch-your-$4-a-day Starbucks habit so you can save $1,460 a year (including holidays) is about as old as listening to how your grandparents had to walk miles in the snow to school -- without shoes. Today, college students -- especially those incoming freshmen -- need to find new ways to mix up the age-old dilemma of learning how to suddenly survive on your own.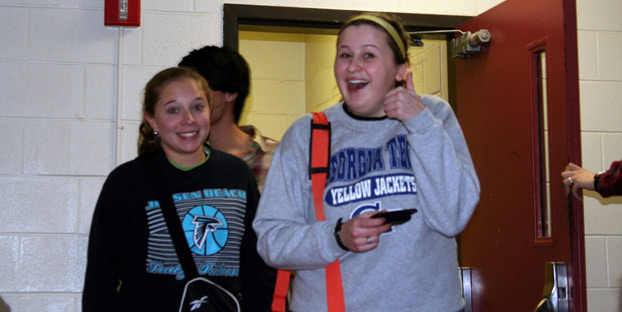 You've heard about sticking to a budget and other ways to save money so you can avoid going broke in college. It's rock solid advice -- especially for new students who may not be used to handling their finances on a day-to-day basis. Thankfully, there are some other ideas to consider.
Here's a roundup of realistic tactics from financial professionals, students and budget-friendly experts on how to get through the first semester of college -- and beyond -- without breaking the bank.
1. Manage expenses online.
Students are constantly connected to the Internet, so why not take advantage of it to the fullest? Sammy Lau, a recent grad from the University of Toronto, recommends that students look at sites such as Mint.com. "Oftentimes, students spend way more money per month than they think they do, mainly because they forget how little things add up over the course of a month," he says. "Free services like Mint.com help you connect your bank accounts and credit cards, and alert you when you're going over budget."
2. Find deals online.
Savvy shoppers are always searching for discounts. Have a grocery or drug store frequent buyer card? If not, sign up for a few. Depending on where you live, you can save money per gallon at the gas station from earning points via these rewards cards. Simply enter your frequent shopper account number at the pump. The supermarket or pharmacy will also send you useful coupons each month if you opt in.
Additionally, Honey.com automatically finds users useful coupons available at checkout on e-commerce sites. Its 900,000+ users -- many of them students -- claim to have saved millions of dollars while shopping online, due to Honey's ability to uncover hard-to-find coupons. (Your mileage may vary.)
Also take a look at the Cities on the Cheap sites to help you find items and services for less, as well as the Suddenly Frugal blog.
3. Check out trash day or look on Craigslist.org's 'free' section.
People discard so many useful items. Think desks, chairs, bookcases and other furniture. Obviously, you'd want to inspect -- and disinfect -- a found item before bringing it into your dorm room or apartment. However, the practice of looking around the neighborhood for thrown-away pieces to rescue can yield some positive results.
4. Inspect your meal plan.
A college meal plan can be very expensive. Check out what your school has to offer and decide if investing in a small dorm room refrigerator, a hot plate or microwave – and weekly trips to the grocery or farmer's market would be more healthy and economical.
5. Consider parking costs.
If you're commuting or need to use your car for a job while in school, think about how much parking and other permits cost. On average, nearly $2 out of every $10 (17 percent) of a college student's budget goes toward the cost of keeping a car on campus. Obviously, if you are in a community with reliable public transportation, take advantage of that. Or perhaps share the costs of a car with a friend to keep down expenses. If you can bike it, even better.
6. The job+job+job
These days, it's not enough to simply be a student. You need to have some extra money coming in beyond loans and scholarships (we'll get to that next) to survive. Beyond the fast-food delivery and tutoring gigs, part-time job options can be pet sitting, being a driver for companies such as Uber or Lyft (make the most of your car), or even starting a business through a site such as Etsy. "I am a graduate nursing school student at Seattle University trying to make a little extra money while living off a very tight student loan budget," says Becky Hollman. "I have always loved animals, especially dogs, and has been a great way for me to make some money while meeting new people."
Adds Gino Pascucci, "The smartest decision was living at home and getting a part-time valet parking job. I ended up enjoying the money so much that I worked full time. At the end of my first year of college, I had $20,000 dollars underneath my bed. I always tell people that in my first year of college I set up my retirement for the rest of my life. I read a book about investing and started maxing out IRA contributions throughout college. Don't worry, I joined a fraternity, drank a lot of beer, and still had money left over for pizza."
7. Take a second look at your student loans.
Financial advisor John Neyland notes that while repaying student loans is not immediately required, starting to pay off those student loans while still in school will definitely help in the long run. "Even if you don't make full payments, consider paying off the interest that accrues while you're in school," he says. "Besides saving money, this will help establish a relationship with your student loan provider. It also sets a good tone, so you can really tackle those student loans once you graduate."
There's no one-size-fits-all answer for how to avoid going broke in college. However, armed with knowledge, you can start your first year off on the right financial foot.