Last week, Bank of America was one of two major banks (Chase being the other) to announce great news to its credit card customers: free FICO credit scores are coming. I think more banks are doing this to encourage on-time card payments while you get free access this powerful financial tool to better manage finances.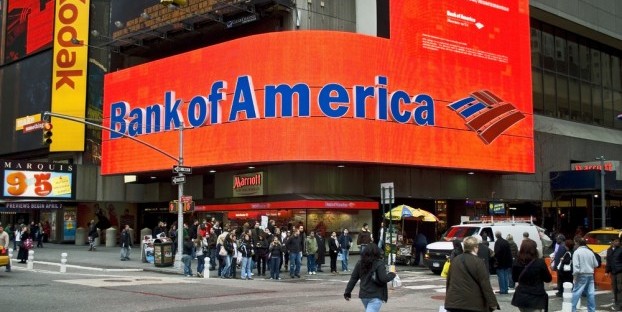 "We will begin offering the FICO scores to consumer credit card customers later this year," said Betty Riess, a Bank of America spokesperson, in an email statement.
What is a FICO score?
A FICO credit score uses the information on your credit reports to generate a number that represents your creditworthiness. It is the standard credit scores that lenders use when approving loan and credit card applications.
I know many of you Bank of America cardmembers are wondering which cards will get the free FICO scores. Are they only available to Bank of America-branded cards or are co-branded cards (e.g., the Alaska Airlines card) getting them too? Also, when exactly will customers be able to access the credit scores? Unfortunately, those details are up in the air. Riess declined to provide further details regarding these questions.
Despite the lack of clarity on how Bank of America will carry out the free FICO score program, I'm positive that all Bank of America credit card customers will eventually have access to the program.
One reason for my confidence is that Bank of America has recognized that free FICO score will encourage smarter money management. "This further supports our commitment to consumer financial literacy with programs, like Better Money Habits, that provide tools to help consumers better manage and understand their finances," Riess added.
A FICO credit score normally costs $20 each through myFICO.com. Through the free credit score program, Bank of America credit card customers won't have to pay anything. Furthermore, with other major credit card issuers like Discover and Barclaycard offering free credit scores to most of its customers, I feel that Bank of America will do the same.
If I were to delve more about why Bank of America would give something for free for nothing in return, I'd say that the bank will leverage these credit scores to pitch credit cards to customers, especially the credit cards that come with annual fees. "Oh, is your FICO score rising? Maybe it's time you considered a premium travel rewards card!"
FICO scores offer security too
In a press statement, the White House commended Bank of America and other major banks for giving Americans "access to one of the best early indicators of identity theft, as well as an opportunity to improve their credit health."
Again, Bank of America hasn't released much details on their upcoming FICO score program. But, similar programs by other card issuers will display a current FICO credit score in addition to a couple of ways that you can improve your credit profile — there's no information about your loans and debt balances. Typically, the free FICO scores can be seen through online banking and on monthly statements.
When you notice a significant drop in your credit score, it acts as a warning for you to check your credit reports for signs of fraud (e.g., someone using your identity to open credit cards for unauthorized purchases). Use these free FICO scores in tandem with your access to free credit reports, which show detail account information that don't come with FICO scores. Through AnnualCreditReport.com, you can retrieve one free credit report per year from each of the three major U.S. credit bureaus: Equifax, Experian and TransUnion.
With access to free FICO scores, Bank of America credit card customers are not the only ones that benefit — there's an upside for Bank of America too. Think about it: if you had access to your credit score, you're more likely to look at it and try to maintain or improve it. Consequently, you'd be more likely to make all your payments on time, which Bank of America prefers.
The win-win proposition of free FICO scores is just another reason that further supports my belief that Bank of America will surely provide free credit scores to most credit card customers.
Got a Bank of America credit card? Let me know how you feel about Bank of America's plan to hand out free FICO scores and how you'd use them.