Bank of America Credit Card Customers Get Free FICO Credit Scores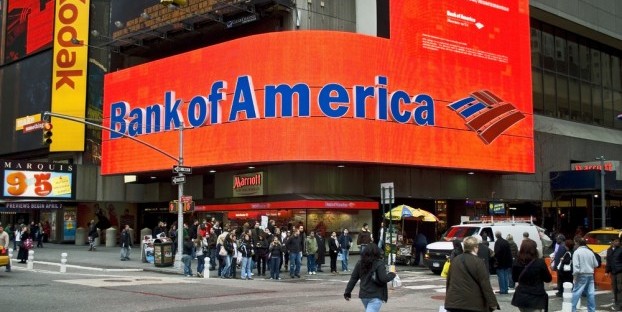 Bank of America is one of several large credit card companies to provide free FICO credit scores to credit card customers. This welcomed benefit allows customers to stay on top of their credit on a monthly basis at no cost.
For Bank of America Credit Card Customers
Bank of America credit card customers can enroll in the free FICO score program through online banking or the bank's mobile banking applications.
The score is updated monthly based on your credit report from TransUnion, one of the three major U.S. credit bureaus.
Receiving your monthly credit score will not hurt your credit.
What Is A FICO Score?
The FICO credit score is the standard credit scores that the majority of U.S. lenders use when approving loan and credit card applications.
It is generated through a secret formula that uses that data record in your personal credit reports. These are the major factors that affect your score:
FICO Credit Score Factors and Their Percentages
FICO credit score factors
Percentage weight on credit score:
What it means:
Payment history
35%
Your track record when it comes to making (at least) the minimum payment by the due date.
Amounts owed
30%
How much of your borrowing potential is actually being used. Determined by dividing total debt by total credit limits.
Length of credit history
15%
The average age of your active credit lines. Longer histories tend to show responsibility with credit.
Credit mix
10%
The different types of active credit lines that you handle (e.g., mortgage, credit cards, students loans, etc.)
New credit
10%
The new lines of credit that you've requested. New credit applications tend to hurt you score temporarily.
Learn more about FICO credit score
When you get your FICO score, you'll also get a few tips on how you can improve your score and/or find out why your score is lower than it could be.
Knowing where you stand on the credit score range will reveal your chances of being approved on loan applications:
Credit Score Ranges and Quality
| Credit Score Ranges | Credit Quality | Effect on Ability to Obtain Loans |
| --- | --- | --- |
| 300-580 | Very Bad | Extremely difficult to obtain traditional loans and line of credit. Advised to use secured credit cards and loans to help rebuild credit. |
| 580-669 | Bad | May be able to qualify for some loans and lines of credit, but the interest rates are likely to be high. |
| 670-739 | Average/Fair | Eligible for many traditional loans, but the interest rates and terms may not be the best. |
| 740-799 | Good | Valuable benefits come in the form of loans and lines of credit with comprehensive perks and low interest rates. |
| 800-850 | Excellent | Qualify easily for most loans and lines of credit with low interest rates and favorable terms. |
The regular cost of a FICO score
FICO credit scores normally cost $20 each through myFICO.com.
Through the free credit score program, Bank of America credit card customers won't have to pay anything.
Furthermore, with other major credit card issuers like Discover and Barclaycard offering free credit scores to most of its customers, I feel that Bank of America will do the same.
If I were to delve more about why Bank of America would give something for free for nothing in return, I'd say that the bank will leverage these credit scores to pitch credit cards to customers, especially the credit cards that come with annual fees. "Oh, is your FICO score rising? Maybe it's time you considered a premium travel rewards card!"
Use FICO Scores Wisely
When you notice a significant drop in your credit score, it acts as a warning for you to check your credit reports for signs of fraud (e.g., someone using your identity to open credit cards for unauthorized purchases).
Use these free FICO scores in tandem with your access to free credit reports, which show detail account information that doesn't come with FICO scores.
Through AnnualCreditReport.com, you can retrieve one free credit report per year from each of the three major U.S. credit bureaus: Equifax, Experian, and TransUnion.
With access to free FICO scores, Bank of America credit card customers are not the only ones that benefit — there's an upside for Bank of America too.
Think about it: if you had access to your credit score, you're more likely to look at it and try to maintain or improve it. Consequently, you'd be more likely to make all your payments on time, which Bank of America prefers.
The win-win proposition of free FICO scores is just another reason that further supports my belief that Bank of America will surely provide free credit scores to most credit card customers.
[polldaddy poll=8421147]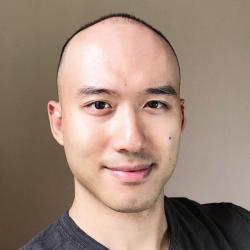 Simon Zhen is the senior research analyst for MyBankTracker. He is an expert on consumer banking products, bank innovations, and financial technology.
Simon has contributed and/or been quoted in major publications and outlets including Consumer Reports, American Banker, Yahoo Finance, U.S. News – World Report, The Huffington Post, Business Insider, Lifehacker, and AOL.com.