5 Sources of Emergency Financial Assistance for Those in Need
Struggling individuals who can't afford everyday essentials can apply for emergency financial assistance until they get back on their feet.
Many Americans live with the fear of not being able to afford life necessities. Over 46 million Americans live in poverty, and according to a released by the National Alliance to End Homelessness.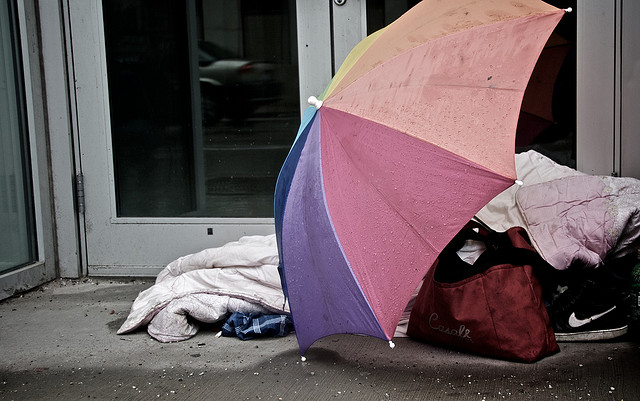 Another sobering statistic comes from The Bread for the World Campaign organization, which reports that 14.5 percent of American households (nearly 49 million Americans) live with hunger and struggle to get food.
While it's widely thought that these disparaged individuals are left to fend with the reality of their day-to-day struggles on their own, there are many organizations and charities that offer free assistance with rent, utilities, food, and more.
1. TANF
The Temporary Assistance for Needy Families program is a federal grant program administered by The Office of Family Assistance that empowers parents and families in need by offering financial assistance in conjunction with job training, educational support, and employment opportunities. TANF has four specific needs they address, with the goal of helping needy families "achieve self-sufficiency." Specifically, they:
Provide assistance to families in need.
Promote job preparation, work, and marriage to reduce the dependency of parents in need.
Reduce out-of-wedlock pregnancies.
Encourage two-parent families.
Families in need of TANF's help can apply at their local or county welfare office, which they can locate through the state.
Compare Savings Options
Be sure to check out more savings accounts worth considering:
2. The Salvation Army
The Salvation Army is a religious social service organization with a religious background (Christian) that assists needy individuals and families in getting emergency food, housing, assistance with utilities, and other needs. They do this by providing:
Group homes, transitional living centers, and emergency shelters as housing on a temporary basis
Food, overnight lodging
Counseling and career services for long-term homeless and destitute individuals and families
Youths such as pregnant teens, emancipated minors, and wards of the juvenile court with health care, education, counseling, and training
The specific health needs of specific populations
Prescription assistance for health care
Affordable clothing
Each applicant has a one-on-one interview with a Salvation Army caseworker who identifies the conditions causing the household's emergency situation and works to provide resources including emotional support, referrals, financial counseling, and the aforementioned resources.
 3. 211
You've heard of 911 right? Well, 211 is similar -- this hotline puts callers in contact with organizations throughout the state, and can help callers find child and family services, human services (if you may get evicted, get your electric shut off or need food from a food bank, for instance), health services, and career help. It's a great resource for those in need that not many know about.
4. Catholic Charities USA
Catholic Charities USA is a fantastic organization that has been providing assistance for millions of people since 1910. Though the name implies the religious affiliation of the company, any person can receive help from the organization, regardless of their faith and social/economic background. Each year, the agencies in their network provide services to more than 9 million people, and their impact is far-reaching, as shown by an infographic on their page, with highlights shown below:
10 percent supervised living services
14 percent permanent housing
30 percent transitional housing and shelter services
40 percent housing services
53 agencies engaged in legislative advocacy for affordable housing
28 agencies partnered with Habit for Humanity
For help, find a service or program near you.
5. American Red Cross
The Red Cross provides compassionate care to those in need, focusing specifically on disaster relief, supporting military families in need, lifesaving blood, health and safety services, and international humanitarian services.
Their "Get Assistance" section helps individuals find open shelters, contact and locate loved ones, get resources for disaster recovery, and offers military services.
Unfortunately, many Americans wonder where their next meal is coming from, or whether they'll be able to provide a home for themselves and their families. With these organizations dedicated to assisting the needy and impoverished, resources are close by and the dream of building a self-sufficient life suddenly seems more attainable.