When I heard of the new MyCBB (an online division of California Business Bank) checking account that was launched in April, it really did sound too good to be true. It's a free checking account that has a very attractive interest rate — with no strings attached. I just had to compare it to the checking accounts from Ally Bank and Capital One 360 to see if MyCBB is actually worth your consideration.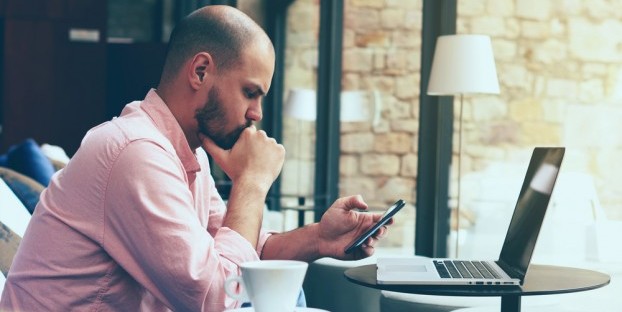 In today's banking industry, I'd be hard-pressed to find a free checking account — let alone one that also paid a competitive interest rate without any requirements to complete (e.g., direct deposits, bill payments, debit card purchases, etc.).
Checking accounts from Ally Bank and Capital One 360 have become my standard for judging online checking accounts because they truly are great alternatives for people who cannot stand the big banks such as Bank of America and Chase.
I didn't want to jump the gun and say that MyCBB's free checking account is better than the rest. So, I analyzed them based on their monthly fees, interest rates, ATM fee policies and mobile technology:
Checking account feature
MyCBB Free Checking
Ally Bank Interest Checking
Capital One 360 Checking
Monthly fee
$0
$0
$0
Interest rate(s)
0.79% APY on all balances
- 0.10% APY on balances of less than $15k
- 0.60% APY on balances of $15k or more
- 0.20% APY on balances of less than $50k
- 0.75% APY on balances of $50k to less than $100k
- 0.90% APY on balances of $100k
ATM fee policy
Free ATM access to 24,000+ MoneyPass ATMs; MyCBB does not charge for out-of-network ATM fees, but ATM operator surcharges may apply
Free unlimited ATM fee reimbursements
Free ATM access to 38,000+ Allpoint ATMs and 2,000 Capital One ATMs; Capital One 360 does not charge for out-of-network ATM fees, but ATM operator surcharges may apply
Mobile banking apps
iOS and Android
iOS and Android
iOS and Android
Mobile check deposit
Yes
Yes
Yes
Based on the chart above, MyCBB Free Checking already fares on equal ground with Ally Bank and Capital One 360 when it comes to monthly fees, mobile banking and mobile check deposit.
I wouldn't expect anything less, because online banks don't have to pay the costs of operating branches and online banks are more likely to offer better mobile banking features to serve customers who rely on online and mobile banking to manage their accounts.
One mobile banking feature that I've come to demand from online banks is mobile check deposit because of its convenience. Luckily, MyCBB offers it. (The MyCBB mobile banking apps may not be as flashy as the apps from Ally or Capital One 360, but it has all the essentials: balance info, fund transfer capabilities, bill payments and mobile check deposit.)
That leaves the interest rates and ATMs as the major differentiating factors between the three accounts — let's break them down now:
High rates without hassle
Of the three checking accounts, the interest rate from MyCBB is easily the best. Compared to Ally, MyCBB's checking rate is higher regardless of the balance. And compared to Capital One 360, MyCBB's extremely competitive rate is not bound by a tiered rate system.

Sure, Capital One 360 may be able to offer 0.90% APY on a checking account but I'll need a $100,000 balance to earn that rate. I can say with confidence that 99 percent of Americans do not (and would not) keep $100,000 in a checking account. Most people would put that kind of money in places that could allow the money to grow faster, including retirement accounts, investments, real estate and more. Therefore, that higher rate doesn't really matter.
Essentially, MyCBB slapped a very high interest rate on a free checking account. I would have expected the account to require a certain level of account activity to earn that rate. There are "rewards checking accounts" that offer great rates only when such activity requirements are met, but I've explained why they're not for everyone.
MyCBB's Free Checking offers a decent interest rate without any other hassles.
ATM fees make a difference
Since I'm reviewing online checking accounts here, ATM access is very important because ATMs are the only way that I'll be able to get cash from the account. Ally Bank is still the best when it comes to ATM access — you can use any ATM for free because any fees charged will be reimbursed by Ally.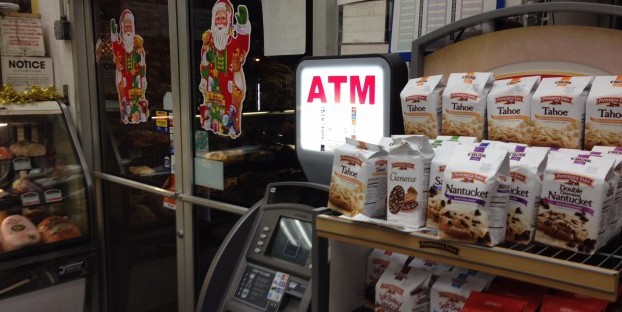 MyCBB and Capital One 360 provided free ATM access only on ATM networks that are operated by other companies. Neither bank will charge an out-of-network ATM fee (national average is about $2.45), but remember that the operators of these ATMs may still charge a fee, which is usually around $3.
If I were to use out-of-network ATMs often enough, I'd find myself paying the ATM surcharge of $3 on a regular basis. At a certain point, I'd pay more in ATM fees (with Ally) than the interest I would earn from higher rates (from MyCBB or from Capital One 360).
For example, if I use an out-of-network ATM for an average of three times per month, I'd pay $108 in ATM fees per year with MyCBB. I'd have to keep an average balance of $13,671 for one year (at 0.79% APY) to earn $108 in interest — to help pay for the cost of those ATM fees.
With Ally, those fees would be refunded to me.
Is MyCBB Free Checking better for you?
I chose to emphasize the interest rates and ATM access of these online checking accounts because I feel they are deciding factors when picking the account that is better for you.
As mentioned above, it is hard to not choose Ally when you're always using the ATM to withdraw cash — you're going to save plenty of money on fees.
When it comes to rates and ATM access, Capital One 360 Checking doesn't stand out. But, I've always praised the account's overdraft credit line and person-to-person payments — worth mentioning if you're someone who would use these features.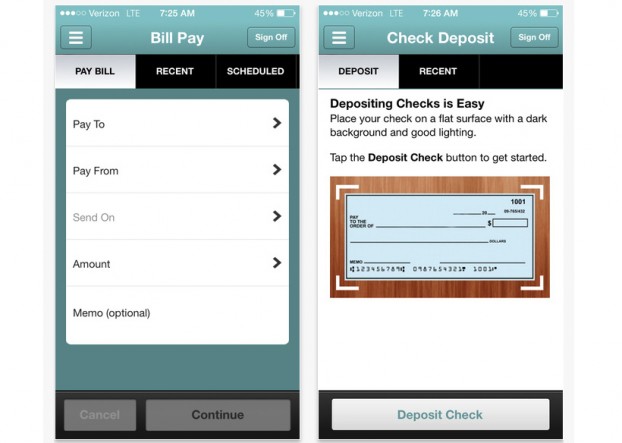 If you rarely visit an ATM or you expect to use MoneyPass ATMs often, I think it is definitely worth giving MyCBB a shot — you get a free checking account with a stellar interest rate.
As a final point on rates, I want to touch on the consistency of high interest rates. As with many new online banks that have launched in the past, I've seen them use extremely high rates to attract the first batch of customers — only to slash these rates some time in the near future (UFB Direct is one example). The problem is that we will never know how long MyCBB will maintain such an enticing checking rate because rate changes are never announced in advance.
Currently, MyCBB has an A+ rating on MyBankTracker because of its great rates and low fees (rating is still awaiting customer reviews).
What kind of stories would you like to see more of on MyBankTracker? Let us know in the comments below.