Alternatives to Mobile Check Deposit for PayPal Users
Consumers were left scrambling after the PayPal mobile check deposit feature was discontinued, but here are alternatives to the popular mobile deposit app.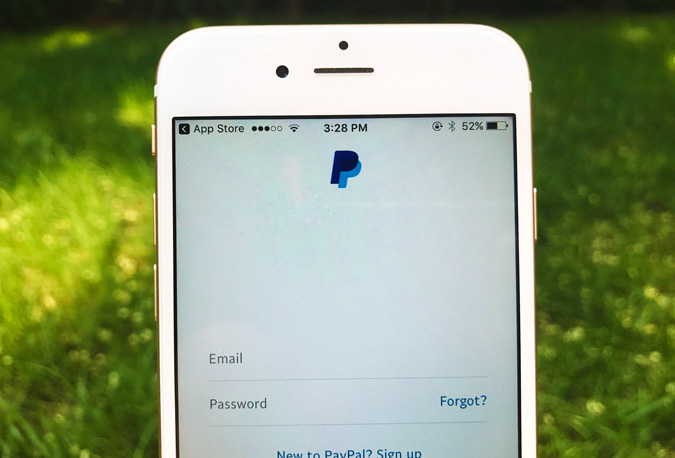 Mobile check deposit is a convenient feature that is offered by many banks and financial companies to help customers deposit checks easily -- without going to a branch or ATM.
Just use a compatible smartphone and take a pictures of both sides of an endorsed paper check. You can complete such a transaction from anywhere that you have an Internet connection.
PayPal is a major payment platform that allows people to connect their bank accounts, debit cards, and credit cards to pay for purchases and to pay other people.
A PayPal account can also hold funds before being transferred to a bank account (or used to pay businesses and people).
So, it's not surprising that many PayPal users would expect it to offer mobile check deposit.
However, PayPal doesn't offer the feature -- it was removed in 2014.
If you expect to use mobile check deposit regularly to fund your PayPal account, there is no way to do so directly through PayPal.
Instead, here are some other great channels that you can deposit a check from a mobile device, and still how those funds pushed to PayPal.
Two PayPal Mobile Alternatives
The great feature about PayPal is that you can link nearly any deposit account or product to it.
Therefore, you have a long list of options that can be used as intermediaries for accepting mobile check deposits.
1. A prepaid card that accepts mobile deposits
A reloadable prepaid card is one way to get mobile check deposit without needing to set up a bank account.
Bluebird by American Express, for instance, is a prepaid card that has no minimum balance requirements and offers free mobile check deposit through their Bluebird Mobile App for iPhone or Android.
Additionally, Bluebird has no monthly or annual fees, bill pay fees, overdraft fees, inactivity fees, foreign exchange fees, or card replacement fees.
What makes this card so special is that with no inactivity fee and no monthly fee, you won't be charged if you decide not to use your card.
However, withdrawals at non-MoneyPass ATMs will cost you $2 and an ATM network surcharge.
Bluebird members who don't have direct deposit connected into their card pay a $2 fee, even at MoneyPass ATMs.
2. An online or mobile bank
Online banks do a lot to sweeten the deal for their customers.
Many banks reimburse customers for any and all ATM surcharges and fees, which means they get to withdraw money from whatever bank or ATM is most convenient for them.
Related: Why You Should Choose Online Banks
Also, because these banks don't have to spend money on physical upkeep, they can offer customers high-yield checking and savings accounts and better rates on loans.
Opening an account is usually free, and last of all, online banks dedicate funds to developing their mobile banking platforms.
MyBankTracker rates banks and allows readers to rate them as well. One popular online bank known for their high-yield rates is Ally Bank.
Customers who have a daily balance of $15,000 or more get a high annual percentage yield, and those with daily balances under $15,000 get a smaller annual percentage yield.
Their interest checking has no monthly maintenance fees and doesn't require a minimum balance to open.
Another online bank that offers great value to their customers is Bank of Internet.
This bank doesn't have monthly maintenance fees or a minimum monthly balance, as well as unlimited ATM reimbursements, but does require a minimum of $100 to open.
However, in return, cardholders receive high percent APY on all balances under $150,000.