Should You Use a Personal Loan for Moving Expenses for a New Job?
Learn about the pros and cons of using a personal loan to pay for the moving expenses after getting a new job. Find out which lenders offer the best options in terms of interest rates, fees, and borrowing amounts. Consider other ways to pay for the relocating costs before turning to personal loans.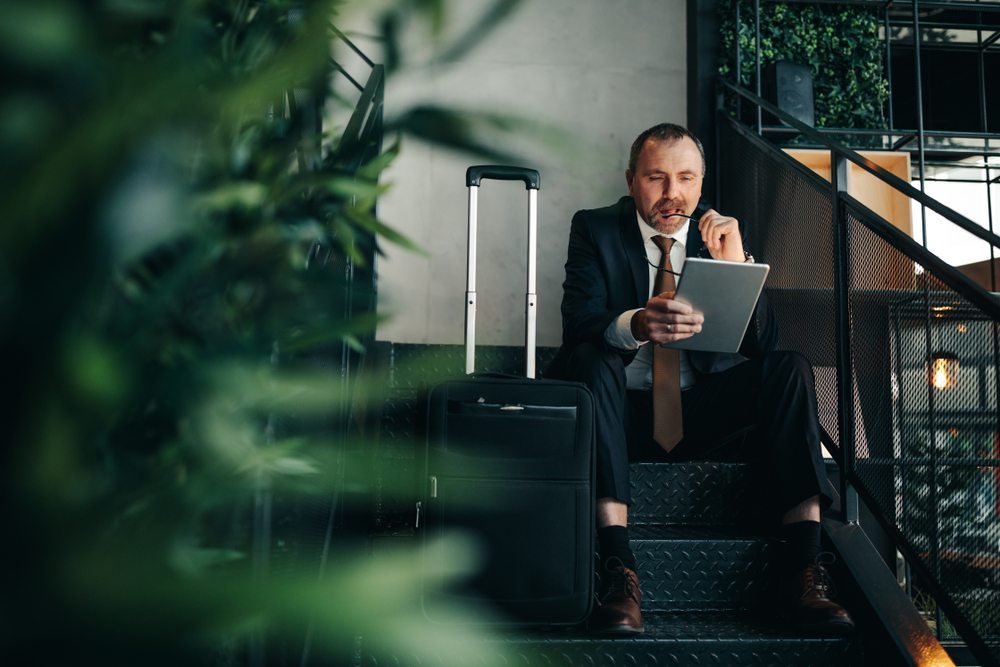 Taking a new job often means moving. Whether you move across town to shorten your new commute, or across the country just to be able to get to your job, relocating can be expensive.
It can be tempting to get a personal loan to cover relocation expenses. This article will discuss the best personal loans to use for moving expenses. It will also talk about some alternatives to using personal loans to fund a move.
What Job Relocation Expenses Should You Keep in Mind?
Getting a new job and moving can be exciting, but it's not as simple as finding a new home or apartment and moving in. There are a number of expenses that you have to keep in mind beyond the obvious. When planning your move, make sure you take these expenses into account.
Repairing/replacing items damaged in the move
Storage for any items that don't fit in your new home
Hotel stays if move-in is delayed
Deposits and start-up fees for utilities
Replacing small discarded items like pantry foods, pens, paper, etc.
Lack of pay during the time between jobs
If buying rather than renting, realtor fees
Accurately estimating your true moving costs is the first thing to do when planning to relocate for a new job.
Curious how much a personal loan might end up costing you? Use our personal loan calculator to give you an idea of your possible monthly payments and accrued interest:
Before Using a Personal Loan
While a personal loan might be a good way to cover moving costs, there are a few steps you should take before turning to a loan.
Ask for a relocation package
If you already have your new job lined up, the best thing to do is talk to your new employer. Ask for some sort of relocation package to help you get settled into your new location. If you are in-demand and your employer is excited to hire you, they'll find a way to help.
It's best to ask for a relocation package when you're negotiating salary and benefits. Your new company may offer a flat signing bonus to help defray moving costs. The company might also offer to reimburse you for any costs you incur, within reason. Which option you prefer depends on what you expect your expenses to be. If you can negotiate a signing bonus that's larger than the cost of your move, you can come out ahead.
In some cases where your employer offers to reimburse the costs of your move, you won't be able to fund the move out-of-pocket. In that scenario, you can get a personal loan to pay for the move. Then use the reimbursement from your employer to pay the loan off. If you plan on doing that, make sure to choose a loan with a low origination fee and no prepayment penalty.
Fund your move out of savings
If you have savings or an emergency fund, which you should, you can use some of that savings to cover the moving costs. This can be preferable to using a personal loan since you won't have to pay interest. Just make sure that you keep enough cash on hand to handle any unexpected expenses or emergencies. You don't want to put the entirety of your savings into the move only to have your car break down the next day, leaving you with no money to pay for repairs.
Ask family or friends for assistance
If you have friends or family in the area you're moving to, you could ask them for some help. Even if they can't lend you money for your move, they can help reduce your moving costs. If you can spend a couple nights at a friend's house instead of a hotel that will save you money while you wait for your new home to be move-in ready. You can also offer to pay family members in pizza if they help you move your furniture.
Even a little help can go a long way towards saving money on your move.
Best Personal Loans to Consider
If you do decide to use a personal loan to finance your move, consider these lenders:
Upstart
Upstart is another online lender that looks at more than your credit when making a lending decision. Upstart specifically looks at your education and employment potential when deciding whether to approve your loan. If you're well-educated and work in an in-demand field, you have a good chance of getting a great deal through Upstart.
Upstart offers loans of $1,000 to $50,000 so you can use it for any move, big or small. You can choose a repayment term of 3 or 5 years.
Upstart Personal Loans Pros & Cons
Pros
Cons

No prepayment penalty
Considers your education, area of study, and job history for loan approval
Quick and easy application process

No borrowing terms greater than 5 years
Origination fee applies
Potential for a high interest rate
Earnest
Earnest offers personal loans with a unique twist. Unlike other lenders, Earnest will look at aspects of your financial life beyond your credit score. Earnest considers things like your savings pattern, education, employment history and career potential when making lending decisions. That can mean a lower interest rate for you.
Earnest offers loans from $2,000 to $50,000 with repayment periods of 1, 2, or 3 years.
Earnest Personal Loans Pros & Cons
Pros
Cons

Low borrowing minimum
No fees or prepayment penalty
Loans funded within 2 business days

Requires excellent credit for lowest rates
Restrictions on how personal loan can be used
PNC Bank
PNC Bank offers personal loans of $1,000 to $25,000 and a variety of repayment terms. The fact that you can borrow as little as $1,000 means you can borrow exactly as much as you need to move without being forced to over-borrow.
Another benefit is that PNC Bank's loans have no prepayment fees.
PNC Bank Personal Loans Pros & Cons
Pros
Cons

Low borrowing minimum
Rate discount available
No prepayment penalty

Likely to require good to excellent credit
Borrowing limit isn't too high
Tips for Using Personal Loans to Relocate
If you do opt to use a personal loan to pay for relocating, be aware that it comes at a price. Like any loan, personal loans charge interest. While they charge lower rates than a credit card would, personal loan rates are higher than mortgage or car loan rates. That's because personal loans don't have any collateral backing them. The only guarantee the lender has is your promise that you'll pay the loan back.
There are two things you can do to keep the cost of your personal loan as low as possible.
Find a lender that has a low borrowing minimum. Some lenders won't lend less than a certain amount, thinking it isn't worth the trouble to manage the new loan. You don't want to choose one of those lenders, borrow more than you need, and wind up spending the extra money on something unnecessary. Choose a lender who will let you borrow exactly what you need, no more or less.
Pay the loan back as soon as possible. Hopefully, you're moving because your new job offered you more money or a lower cost of living. Use that extra income to make larger payments on your loan than is actually required. Paying the loan off early will save you a lot of money in interest. Just make sure that the loan doesn't charge an early repayment fee.
If your employer offered to reimburse your moving costs, the reimbursement will usually be included in your first paycheck. Make sure you actually put this money towards your loan. Don't treat it like a bonus and spend it on something else.
Taxes and Moving Expenses
One thing that a lot of people don't know is that you can deduct some moving expenses from your income when you do your taxes.
You can deduct moving expenses from your income, even if you don't itemize your deductions. That means you can deduct the expenses, even if you take the standard deduction like most Americans do.
To qualify for the moving expense deductions, your move must pass three tests.
The first is the distance test. You pass if your new job is 50 miles further from your former home than your old job was. That means if your old job was 49 miles away and the new one is 51 miles away, you don't qualify. If your old job was 1 mile away and your new one is 52, you do qualify.
The second test is the "closely related to starting work" test. Put simply, you must move within one year of starting your new job.
The final test is that you must work at your new location for at least 39 weeks in the twelve months following your move. If you job-hop and move again, you can't deduct the expense. You are exempt from this requirement if you are laid off, lose your job due to a disability, or did not change employer and were moved for the employer's benefit. Members of the military whose station is changing permanently are also exempt from this requirement.
If you meet these requirements, you can deduct costs such as:
Moving and packing household goods and property
Travel
Temporary lodging
You can't deduct expenses like meals on the road or during your move-in.
Conclusion
Moving for a new job is an exciting but stressful time. While a personal loan can help pay for the move, it will come at a cost. Try to exhaust alternatives before turning to a personal loan, and minimize your costs if you must borrow money.