The Best Personal Loans in Iowa for 2023
Compare the best personal loans available from local Iowa banks based on their interest rates, borrowing amounts, fees, and repayment terms.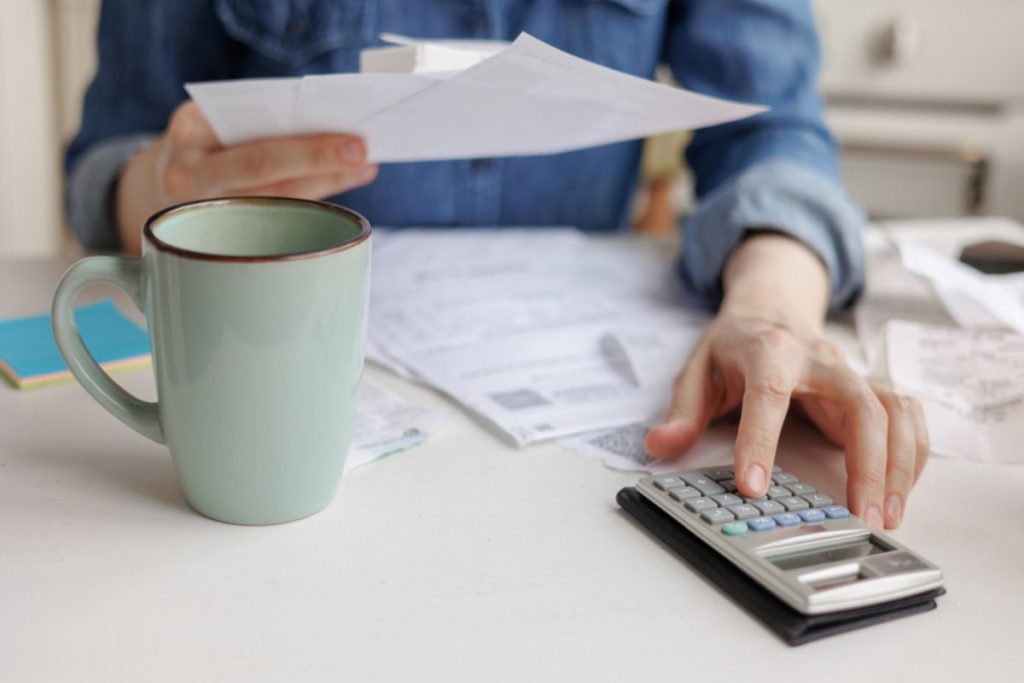 Whether you need money for a wedding, a home improvement project, or to consolidate debt, a personal loan may be an option worth considering.
Not all personal loans are created equal, though. Some have competitive rates and virtually no fees other than late fees.
Other lenders charge higher than market interest rates, application fees, and origination fees.
It's crucial to find a suitable lender to avoid unnecessary fees. This helps you find a loan that works best for you.
Finding these lenders can take time. To help, we've compiled a list of the best personal loan lenders in Iowa. Here's what you need to know.
The Best Personal Loans in Iowa
Wells Fargo
Personal loans at Wells Fargo are pretty flexible. Your terms can be as short as a year or as long as seven years. Balances range from $3,000 to a very high $100,000 if you qualify.
Wells Fargo doesn't charge application fees, closing fees, or origination fees. Prepayment penalties aren't charged with these personal loans either.
If approved, funding can be as fast as the same or the next business day. Interest rates are competitive and relationship discounts may exist based on your activity with Wells Fargo.
Read our review of Wells Fargo personal loans.
U.S. Bank
U.S. Bank allows you to take out a personal loan with a balance as small as $1,000 and a loan term as short as 12 months.
U.S. Bank customers have a maximum loan amount of $50,000 and a maximum term of 84 months. Non-customers have a reduced $25,000 maximum and 60-month loan term.
U.S. Bank tends to offer competitive rates and no hidden fees. You won't have to pay origination fees. Prepayment penalties don't exist with these loans.
The bank does require a minimum credit score of 660. If approved for a loan, funding can be as fast as hours after getting approved.
Read our full review of the unsecured personal loans from U.S. Bank.
Dubuque Bank and Trust
Dubuque Bank and Trust, known as DB&T, requires you to have a checking account with the bank to get a personal loan. That said, their interest rates are competitive and they don't charge origination fees.
Their personal loans are limited to a maximum of $5,000, which is relatively low. They advertise a 36-month loan but state other terms are available.
How we picked these personal loans
The FDIC keeps data about Iowa banks and their deposit market share metrics. We used this data from June 2021 to find the top 50 banks in Iowa--covering major cities including Des Moines, Cedar Rapids, Davenport, Sioux City, and Iowa City.
Then, we reviewed the personal loan options at these banks based on the following characteristics.
Interest rates offered
Available loan lengths
Available loan amounts
Fees charged to borrowers
Are Online Personal Loans Better?
Today's lending world is more competitive than it ever has been. Part of this is due to online lenders creating competition for brick-and-mortar lenders.
Online lenders don't normally have high overhead costs and use technology to help improve their processes. This allows them to process applications and disburse funds quickly. It may let them offer competitive rates, too.
Shop and compare
Choosing one random online lender isn't always a good idea. Online lenders know they must compete with one another and getting quotes from many lenders could result in better terms.
Still, physical lenders know they need to compete with online lenders. In some cases, physical banks may offer products better suited to your needs or lower-cost products.
To figure out if an online or physical lender is better for you, it's often best to shop around. This way, you can get accurate rate quotes and decide on your best loan based on facts rather than generalizations.
How to Decide Which Personal Loan Fits You Best
Each person has different priorities in their life. This can also be true for personal loans.
One person may want the loan with the lowest costs. Another person may prefer to get a loan from a local bank that allows you to walk out with cash.
Here are some ideas that can help you decide what's most important to you. This knowledge makes finding the best loan for your situation much easier.
Amount available to borrow
Lenders each have their own guidelines for how much they allow people to borrow. While the final decision will be based on your circumstances and application, lenders have broad ranges for their loans.
Many lenders have a decent range of options, such as $3,000 to $25,000. Some specialize in smaller loans as low as $1,000, while others have loans with potential loan amounts of up to $100,000.
Interest rates
Interest rates are often the most significant factor in loan costs. If all other loan terms are the same across many banks, the one with the lowest interest rate will likely be your cheapest option.
Rates can vary from lender to lender as well as based on your loan length. Longer loans normally have higher interest rates.
Fees
Today's best personal loans rarely have any fees other than late fees.
Still, some loans come with application fees, origination fees, or prepayment penalties you need to watch out for.
Origination fees potentially have a large impact due to how they're structured. You typically pay a percentage of the loan amount for this fee. A 2% origination fee on a $40,000 loan results in an $800 fee.
This fee is often taken out of your loan proceeds, leaving you with less money from your loan. In the above example, you'd only receive $39,200 when funds are disbursed.
Speed of loan disbursement
If you need funds fast, the speed a lender can disburse funds could be your highest priority. The fastest lenders can give you funds as soon as the same or the next business day.
Applications that require manual approval may take longer. Some banks are slower regardless of approval times. In the worst cases, disbursement may take a week or longer.
Loan lengths available
It's easier to find personal loans in the three to five-year term range. Some lenders offer shorter or longer loans if you desire a specific loan length.
Generally, one year is the shortest option, while some institutions provide loans as long as ten years.
Discounts
A bank may discount your interest rate if you set up automatic payments or have a relationship with the bank before applying.
Ask about the possibility of these discounts to get the best rates possible.
Necessary Information to Apply for a Personal Loan
Applying for a personal loan is faster and easier if you have the correct information ready before applying. This can include:
Personal identification information (Driver's license, passport, etc.)
Address verification documents (Utility bill, mortgage statement, etc.)
Social Security Number
Income documentation and employment verification (W-2, 1099s, tax returns, etc.)
Highest education level obtained
Requested loan purpose, amount, and length
Ways to Improve Your Approval Odds
Lenders look at many factors when deciding to approve or deny your loan. Nothing can guarantee approval of your loan.
That said, it helps to improve the factors lenders do look at to give your application the best shot.
Improve your credit
Your credit score plays a huge role in the approval process most times. You can work to improve this by making sure the credit report your score is calculated from is accurate.
To do this, request a free copy of your credit report (available to you by law) from the three major credit bureaus at AnnualCreditReport.com. Review the information and dispute any errors that could harm your score.
Credit utilization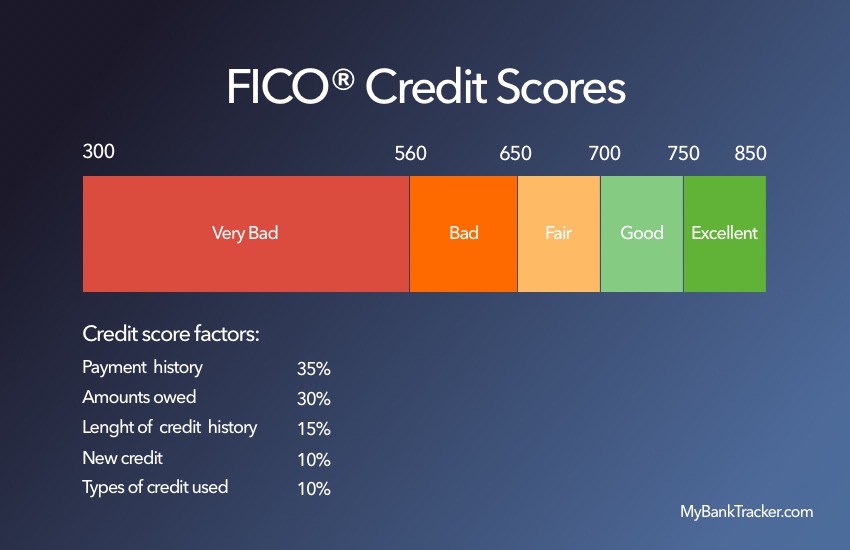 The credit scoring formulas often weigh your credit utilization ratio as a significant part of your score.
This measures the amount of debt outstanding against your credit limits. You can lower this by paying down debts, such as revolving credit lines. This could help improve your score, too.
Debt-to-income ratio
Lenders want to know if you can afford the payments on your loan. One way they examine this is your debt-to-income ratio, which isn't on your credit report. You can decrease your debt payment amounts or increase your income to lower this ratio.
Decreasing your debt can be accomplished by paying off fixed payment loans, such as a car loan, in full. Loans with changing payments, such as a credit card, can be reduced by paying off part of your balance.
Increasing your income takes extra effort but can also lower your debt-to-income ratio. Quick ways to boost income include getting a part-time job or picking up a side gig. Working as a grocery delivery person could be an easy way to do this.
Move Forward With Your Best Personal Loan Quote
Now that you understand how to find the best personal loan option for you, it's time to use that knowledge. You can start by considering our list of top Iowa personal loan lenders.
Next, you can compare your favorite option to online lenders. Remember, each lender evaluates your risk differently and may offer you different rates. Shopping around gives you the best chance of finding the lowest-cost loan.
Frequently Asked Questions
How long does it take to get approved for a personal loan?
Technology has sped up the personal loan approval process. You may find out if you're approved in seconds or minutes if an automated system can approve or deny your loan.
Sometimes, more documentation is needed or a person must make a final decision. In these cases, it could take longer. Some institutions may take a week or longer to approve or deny your application.
How long does it take to receive funds from a personal loan?
Each lender has its timeline for funding after a loan is approved. Faster funding timelines could result in you receiving money in hours, the same business day, or the next business day.
Slower lenders may take a week or longer to get the funds to you. If timing is essential to your borrowing decision, verify funding timelines with a lender before applying.
Can I use a personal loan for any reason?
Lenders often allow you to use funds from a personal loan for any purchase. Certain specialty personal loans may have restrictions. For example, a debt consolidation loan may require funds to be disbursed directly to the loans you're paying off.
If this is important, verify how you may use funds before applying.
Will applying for a personal loan affect my credit score?
Personal loan applications result in a hard inquiry on your credit report. This will lower your credit score. This usually has a small impact for a relatively short time frame.
Some lenders use soft inquiries when determining if you're preapproved for a loan. These don't impact your credit score. Still, a hard inquiry is required when formally applying.