The Best Personal Loans in Pennsylvania for 2023
Find out which banks and lenders offer the best personal loans in Pennsylvania based on interest rates, fees, and other borrowing terms.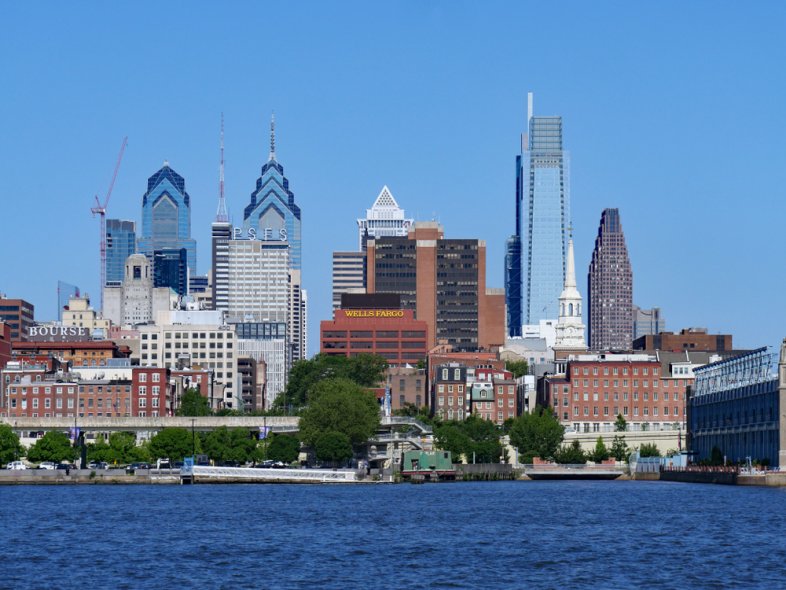 No matter who you are or where you are in your financial journey, you're likely to find yourself in need of some extra cash at some point in your life.
Whether you need help making ends meet, covering an unexpected bill, or financing a project or vacation, a personal loan can be a great tool for the job.
Personal loans are highly flexible loans that you can get from a variety of lenders.
Unlike mortgages or auto loans, personal loans can be used for almost anything.
Another plus is that there is no collateral requirement for most personal loans, making them great for people who need to borrow a small amount of money on short notice.
If you live in Pennsylvania and want to apply for a personal loan, these are some of the best lenders in the state.
Best Personal Loans in Pennsylvania
Santander
Santander offers personal loans of $5,000 to $50,000 with terms ranging from 24 to 60 months. The loans have a fixed interest rate and no application or annual fees to worry about.
One perk of Santander's personal loans is that current Santander customers can take advantage of a relationship discount.
If you sign up for automatic payments from your checking account, you'll automatically receive an interest rate discount.
TD Bank
TD Bank offers loans of $2,000 to $50,000 with terms of up to 60 months. 
TD Bank is a good choice for people who need money fast. Loans under $25,000 can be funded in as little as two business days. 
Like Santander, TD Bank offers a loyalty perk. If you're already a TD Bank customer, you can get a .25% rate discount if you sign up for automatic loan payments.
PNC Bank
PNC Bank offers both unsecured and secured personal loans. 
The bank's unsecured loans can range in size from $1,000 to $35,000 and have terms of 6 to 60 months.
The banks' secured personal loans can range from $2,000 to $100,000 and have terms of 6 to 60 months. Secured loans are also easier to qualify for but require that you offer collateral.
Can Online Lenders Be a Good Alternative?
It might seem like the easiest thing to do is drop by the local branch of your preferred bank to apply for a loan. However, that ignores the growing online banking and lending industry, which often offers some of the best deals.
Generally, online lenders are able to offer lower interest rates and fees than traditional lenders. Running an online business involves fewer overhead costs than running a brick and mortar bank, so online lenders pass those savings on to their customers.
Another perk of online lenders is that many can be flexible or unorthodox when it comes to approving loans.
The majority of lenders look at basic things, such as your credit score and income, when deciding whether to lend you money.
Some online lenders use different strategies to make lending decisions, looking at things like your education or employment history. This can help if your credit is less than perfect.
Things to Look at When Comparing Loans
When you're thinking about applying for a personal loan, you need to take the time to compare each loan to find the best one.
The first step is to decide which lenders you want to work with. Remember that different lenders have different focuses and specialties.
Some focus on borrowers with almost perfect credit while others focus on borrowers with less than great scores. You'll want to choose a few that tend to work with people that fit your financial and credit profile.
Once you've settled on a list of lenders who are likely to approve your application, consider these factors.
Fees
Many lenders will charge fees on their loans. These fees increase the total cost of the loan without increasing the amount of money that is depositing to your account.
One of the most common fees is the origination fee. This fee is added to the balance of your loan when the money is disbursed and is usually a percentage of the money that you borrow.
For example, if you are charged a 3% origination fee on a $10,000 loan, your starting balance will be $10,300, even though you only receive $300.
Another fee that you need to watch out for is the early repayment fee. The lenders that charge this fee will charge it if you pay your loan off ahead of schedule. This allows them to recoup some of the interest that you won't be paying.
Borrowing terms
The term of a loan is the amount of time that you will take to pay your loan back, assuming you follow the payment schedule. Depending on the lender, you can choose a loan term as short as 6 months or as long as 7 months or more.
Longer terms will result in smaller monthly payments but leave more time for interest to accrue. This means that you'll pay more in the long run.
Shorter terms leave less month-to-month flexibility but result in the loan being paid off more quickly. This will save you money in the long run as you'll pay less interest.
Lending limits
Different lenders will be willing to lend different amounts of money. Some lenders will offer loans as small as $1,000 while others have $5,000 minimums. Similarly, some lenders will max out at $25,000 loans while others have no trouble letting people borrow as much as $100,000.
Make sure that any lender that you want to work with will lend you enough money to meet your needs. There's no point in taking out a loan if you can't borrow the amount of money that you need.
Fund disbursement period
Sometimes you just need money fast and you can't be too picky about the other aspects of the loan. Some lenders specialize in quick turnarounds and funding of loans. If you need money fast, look for a lender who can disburse the fund quickly.
Relationship discounts
If your current bank offers personal loans, check to see if the bank offers a relationship discount. Many lenders will give you an interest rate discount if you sign up for automatic payments from your checking account at the bank.
What Do You Need to Apply for a Personal Loan?
When you apply for a personal loan, you have to provide some identifying information that the lender can use to check your credit and make a lending decision.
Expect to provide some or all of the following information:
Name
Address
Date of birth
Proof of identity, such as a driver's license
Social Security number
Annual income
Proof of income, such as bank statements or paystubs.
Verification of employment
Though providing this much information might sound daunting, the more info you provide, the better.
The more information that you provide, the easier the application process will be. The last thing you want is to leave lenders with questions about your finances or identity, which can lead to a declined loan application.
How to Improve Your Chances of Being Approved for a Personal Loan
Once you've decided that you need to apply for a personal loan, you should take the time to maximize your chances of approval.
Your credit score is one of the primary factors influencing your application's chances. The bad news is that a great credit score is built over a long period of on-time payments.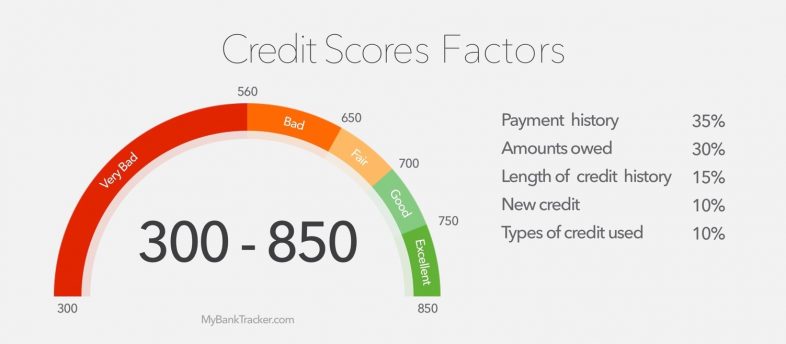 The good news:
There are some short-term strategies for boosting your credit. The best short-term method is to reduce your credit utilization ratio. You can calculate this ratio by dividing the amount of money you owe by the total credit limit of all of your credit cards and loans. Paying down loans or increasing the credit limit on your cards can help with this.
Your other option is to reduce your debt-to-income ratio by reducing the amount you owe or by increasing your total income.
Usually, reducing your debts is the better path as it will also boost your credit score. If you do go the route of increasing your income, make sure that the money you make is documented. If you get paid under the table, lenders won't consider that income when making a decision.