BMO Harris Personal Loans 2023 Review: Should You Apply?
Find out, through this review, if you should apply for BMO Harris Bank personal loans based on the interest rates, fees, and borrowing terms.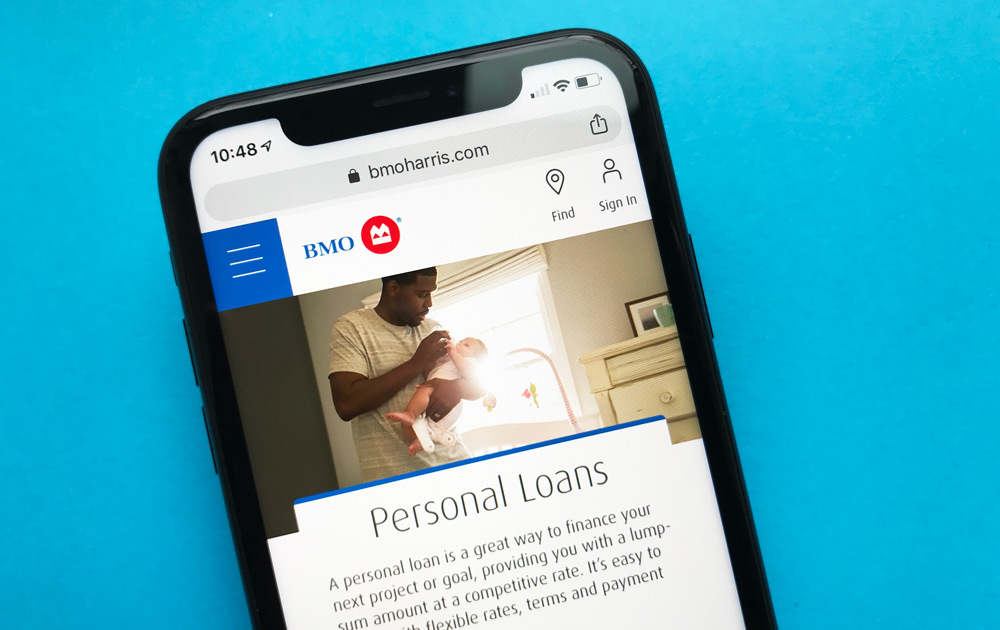 BMO Harris Personal Loans
You can use a personal loan for many reasons.
Most commonly, it is used for:
Debt consolidation
Home improvement/renovation
Relocating expenses
and more
However, there are many lenders that offer personal loans.
On your search, you might come across BMO Harris Bank, which has a major presence in the Midwest.
Now:
A BMO Harris personal loan isn't the worst option available on the market, but it isn't the best either.
If you're in the market for a personal loan, this review will go over everything that you need to know about BMO Harris personal loans before you decide to apply.
Loan Size and Term
BMO Harris is good for people who are looking to borrow relatively small amounts of money. You can borrow as little as $1,500 or as much as $35,000 from the bank.
Many lenders will let you borrow as much as $50,000 and a few will let you borrow even more than that (up to $100,00).
And, BMO Harris gives borrowers some flexibility when it comes to choosing their loan's term.
You can borrow money for a term ranging from 12 to 72 months.
That makes it easy to customize your loan to give you a monthly payment that you can manage, while still minimizing the overall cost.
BMO Harris Personal Loans Pros & Cons
When you start looking to apply for a personal loan, you probably have a specific reason for doing so.
You might have a bill to pay or a project you'd like to start. Regardless of why you probably know the amount of money that you need to borrow.
Once you know how much you need to borrow, the first step in getting a personal loan is finding a lender that will give the correct amount of money through a personal loan.
You don't want to work with a lender who won't lend you enough, as there's no reason to take out a loan that's too small.
You also don't want to borrow from a lender who will force you to borrow more than you need to, as you'll wind up paying additional interest for no reason.
If you need a larger loan, you'll be better off with a different lender who can allow you to borrow more.
Once you've found some lenders that are willing to let you borrow the right amount, you need to determine how long you'll need to pay the loan back.
This is known as the loan's term.
Long-term loans have the advantage of a lower monthly payment. That makes them more affordable, but there is a downside. Long-term loans often have higher interest rates, and they leave more time for interest to accrue.
Overall, they are more expensive than shorter-term loans.
Accordingly, short-term loans are cheaper overall, but at the cost of higher monthly payments.
You'll have less flexibility in your monthly budget as you'll have to meet the higher minimum payment.
Application Requirements
BMO Harris does not list any specific application requirements..
Of course:
Your odds of approval will be dependent on your credit score and financial situation, but there is nothing stopping you from applying, even if you have poor credit.
The better your credit score is, the better your chances of approval will be, so work to improve your credit before applying.
However:
You cannot apply for a BMO Harris personal loan online.
You can apply for a personal loan from BMO Harris by:
Requesting a contact
Making an appointment
Visit a branch
Calling 1-888-340-2265
Fees
When you're comparing different lenders, you'll find that each lender has its own specialty.
Some offer larger loans than most lenders are willing to give, while others let you borrow for especially long amounts of time.
Other lenders keep fees low.
Unfortunately:
BMO Harris does charge a one-time application fee of $75.
Immediately, this increases the cost of taking out a personal loan from BMO Harris.
On the other hand, there are no other fees.
Borrowers will not be charged any prepayment penalties if their can pay off the balance before the agreed-upon repayment period.
Disbursement Time
The amount of time that it takes to get your money after you apply for the loan can vary.
BMO Harris will take a few days to review your application.
Once your application is approved, it will be deposited to your account within a few business days.
The process will be faster if you have a checking account with BMO Harris, as the money won't have to be sent to another bank.
Expect to get the money from your loan a week or two after applying.
Express Payment BMO Harris Checking Account
Missing a payment or making a late payment on a loan can be a major headache.
On top of the damage to your credit, you have to deal with late payment fees that just make your loan more expensive.
When you send a loan payment, you usually have to send it a few days before the due date to make sure that the payment arrives on time.
If you have a BMO Harris checking account, you can use BMO Harris Express Loan Pay to submit payment the same day as the loan payment's due date.
The money will be deducted from your account immediately, so you won't have to worry about late payment penalties or damage to your credit score.
How to Get Approved
Once you've decided to apply for a personal loan, you should do whatever you need to do to improve the chances of your loan application getting approved.
When you apply for the loan, the lender will ask you to provide some information so it can make a decision on your application.
The information that you're asked for will often include:
Name
Address
Date of birth
Proof of identity, such as a driver's license
Social Security number
Annual income

Proof of income, such as bank statements or pay stubs
Verification of employment
Getting all of this information and paperwork together can sound like a difficult task. That's because it can be difficult. However, taking this process seriously and spending the time required to make sure you submit everything with your initial application is an essential part of the process. Providing insufficient or unclear information will impact your chances of approval.
In the best case, it will slow down the process as the lender asks for additional information and documentation. In the worst case, BMO Harris will reject your application.
Increase Chances of Approval
Before you submit an application for a personal loan, take these steps to improve your chances of getting approved.
Boost your credit score
One of the major factors that determine whether you are approved for a loan is your credit score.
Your FICO credit score (used by the majority of U.S. lenders) is a number between 300 and 850 that indicates your financial trustworthiness as a borrower.
The higher your credit score, the more likely you are to pay back your loans. The lower your credit score, the more likely you are to default or make late payments.
Credit scores above 700 are considered good, while scores above 750 are considered excellent.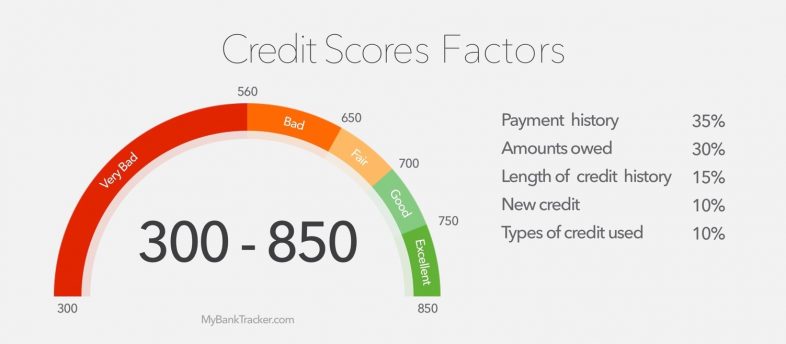 The most important of these factors is your payment history.
Lenders want to see that you make your payments consistently and that you rarely or never miss payments.
Even one missed payment can wipe out months of good payments, so do your best to always pay your bills on time.
The amount that you owe is the next biggest factor.
The less that you owe, the better that your score will be. Similarly, the lower the percentage of your credit card limits that you are using, the better it is for your score.
Avoid taking on debts you don't need, and your score will improve.
Reduce debt-to-income ratio
Your debt-to-income ratio also impacts your application's chances of approval.
This ratio measures the percentage of your monthly payments that goes toward paying your monthly bills.
For example, if you make $5,000 each month and spend $2,000 on monthly bill payments, your debt-to-income ratio if 40%.
The best way to reduce this ratio is to pay off existing debts. This reduces the ratio and improves your credit score at the same time, giving your application's chances an extra boost.
If you decide to improve the ratio by increasing your income, make sure that the income is documented. If you are paid under the table, lenders won't consider that income in your application.
How Does It Compare?
BMO Harris is just one personal lender. Many banks and companies dedicating to lending offer personal loans. When you shop for your personal loan, you should take the time to look for the best deal.
When comparing personal loans, start by finding multiple lenders that offer loans that fit your needs.
Next, you should compare the interest rates of each loan. All else being equal, always opt for the lowest loan possible.
The only reason to choose a higher rate is if loan fees increase the cost of the loan. Be on the lookout for application, origination, and early repayment fees.
The Final Verdict
BMO Harris is a solid choice of lender for most people who need a personal loan.
While it doesn't offer large loans, it offers a variety of terms, making it easy to customize your monthly payment.