GreenSky Personal Loans 2023 Review
Learn about the personal loans for home improvement from GreenSky, including their interest rates, fees, and funding times. Compare it to other online lenders.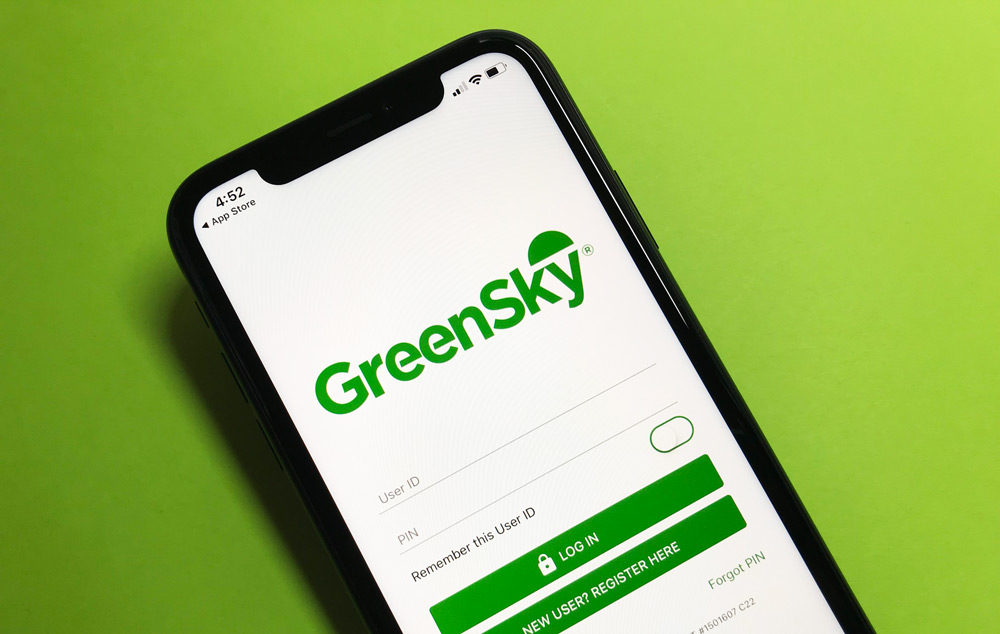 GreenSky Personal Loans iPhone App
Tackling big home improvement projects -- like renovating your kitchen or replacing your roof -- can add value to your home. But, you'll need cash to pay for those kinds of upgrades.
There are lots of ways to finance home improvement projects, including credit cards and home equity loans or lines of credit.
A personal loan could be your best bet if you don't want to tap your home's equity and you need to borrow more than your credit card limit allows.
GreenSky, an online lender, offers a Direct Home Improvement Loan Program to help with financing home improvement projects. Getting a loan from GreenSky is a little different than getting a personal loan or home equity loan from a bank.
If you're looking for a personal loan to help with home repairs or updates, read this review to learn whether GreenSky matches your borrowing needs.
How GreenSky Home Improvement Loans Work
To begin, here are the most important things to know about GreenSky loans:
They can only be used to finance home improvement projects
It's possible to borrow up to $55,000 to fund home repairs or upgrades
Loan funds are accessed through a payment card
You have six months to use your payment card for home improvement purchases
You can take up to 90 months to repay your loan
GreenSky Personal Loans Pros & Cons
Using the GreenSky Direct Payment card
Typically with a personal loan, the money is deposited into your bank account once you're approved. GreenSky does things a little differently.
Once you're approved, you will be issued a Direct Payment card.
This is a debit card that you can use to make home improvement purchases from contractors, big box home improvement stores, and local hardware stores.
The kinds of things you can use the card to pay for include:
New windows and doors
HVAC installations
Flooring and carpeting
Fixtures and cabinetry for kitchen or bathroom remodels
Fencing and landscaping
Decking
Sheds
Be aware that GreenSky can decline any purchase that's not related to home improvement.
You have six months from the date your loan is approved to make home improvement purchases with your card. Once the six months is up, or if you spend your total credit limit, your card expires.
You can't make any new purchases after that. At this point, you're also required to begin repaying your loan.
One thing to know is that you only have to repay what you actually spend.
Example: If you're approved for a $40,000 limit on your card but you only spend $20,000, you'd only be responsible for repaying that $20,000.
In that sense, a GreenSky home improvement loan is more like a line of credit. The Direct Payment card gives you the convenience of spending like you would with a credit card.
Repaying your loan
If you're getting a loan directly from GreenSky, you can choose a repayment term of 42, 66, or 90 months. Interest rates on loans are fixed, which means your payment is always the same.
At the low end, rates are on par with what you'll find at other online lenders. At the highest end, the maximum APR is similar to what you might pay for a credit card.
GreenSky partners with home improvement retailers and contractors to offer promotional financing. Instead of applying for a loan with GreenSky, you'd apply through the partner merchant.
Loan partners can offer different financing terms, with higher or lower rates and shorter or longer repayment terms. Some partners may even offer 0% promotional financing for a set period of time.
GreenSky also offers its own financing promotion. During the promotional period, your minimum monthly payments reflect the interest on the loan, not your actual balance.
So if you have a six-month promotion period and you've accrued $2,000 in interest, your payments for those first six months would go straight to the interest.
Credit score and income requirements
As with any loan, there are certain requirements you to have to meet to qualify.
GreenSky doesn't spell out exactly what credit score or income you'll need for approval.
But, based on the APR range, it's safe to assume that you'll need a higher credit score to borrow with GreenSky.
Does that mean you can't apply if you only have a good or fair credit score? No, but it might be harder to get approved.
And if you are approved, you may not land the lowest interest rate.
GreenSky Personal Loan Calculator
How Soon Can You Get Loan Funds?
Once you're approved, it can take up to 10 days to receive your Direct Payment card in the mail.
That could be a disadvantage if you're financing an emergency repair, like a new roof or HVAC system, and you need money right away.
GreenSky Direct Loan Fees
GreenSky does charge a few fees for its loans. There's no annual fee, but there's a $35 late payment fee to watch out for, along with a $29 returned payment fee.
There's also no origination fee, which you'll sometimes find with personal loans.
This is a fee the lender charges for making the loan and it's usually taken right out of your loan proceeds.
Not having to pay this fee with GreenSky is a plus.
How to Get Approved
Applying for a home improvement loan from GreenSky is similar to applying for any other loan. You can apply online and you'll need to give GreenSky:
Your name
Social Security number
Gross annual income
Desired loan amount
Preferred loan repayment term
Approval hinges on your financial profile, including your income and credit history.
Here are some things you can do to make a stronger case for approval:
Check your credit report and score
Before you apply for any loan, you should give your credit report and score a quick review.
Checking your report can clue you into what's helping or hurting your score.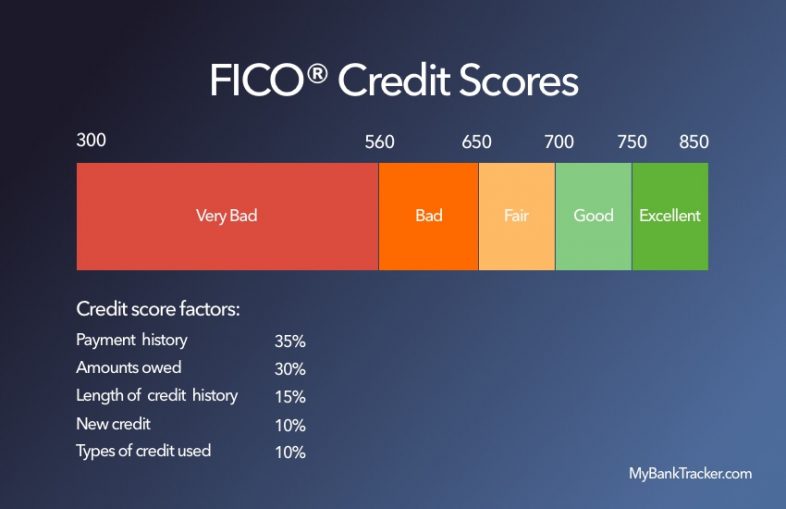 Dispute any credit report errors
An error on your credit report could stand in the way of getting approved for a GreenSky loan.
If you see an error, dispute it with the credit bureau that's reporting the information.
Disputes can take 30 to 60 days to resolve, so be sure to tackle this well before you plan to apply for a loan.
Pay down some of your debt
One of the biggest influencers for credit scoring is credit utilization. If you're carrying high balances on some of your credit cards, work on paying some of your debt down.
Ideally, you should be using 30% of your available credit or less to benefit your credit score.
Hold off on applying for new credit
Applying for credit cards or loans dings your credit score by a few points each time.
If you know you're going to apply for a loan with GreenSky, don't go crazy applying for other loans or lines of credit beforehand.
Other Personal Loans to Consider
There are plenty of banks and online lenders that offer personal loans to fund home improvement projects.
It's important to do some comparison shopping before deciding on a loan to make sure you're getting the best deal.
Generally, some of the most important questions to ask when comparing loans include:
How much can I borrow?
How long will I have to repay the loan?
What APR will I have to pay?
Is the interest rate on the loan fixed or variable?
If there's a promotional APR, when does it expire?
Is there an origination fee for the loan?
What other fees will I pay?
What's the minimum credit score required to qualify for a loan?
Is there a minimum income I need to qualify?
Is the loan secured or unsecured?
That last question is important if you're considering a home equity loan or line of credit.
With these financing options, your home serves as security for the loan.
If you default on payments, the lender could put a lien on your home or even initiate foreclosure proceedings.
You should also pay close attention to any promotional financing terms a lender is offering.
Getting a 0% loan for 18 months sounds great but if you can't pay it off before the promotion ends, you could be stuck with a much higher APR on your balance.
Is a GreenSky Direct Home Improvement Loan Right for You?
Getting a home improvement loan from GreenSky is worth considering if you're looking for a home equity loan or line of credit alternative.
If you can qualify for the lowest rate available, or a promotional financing offer, these loans could be less costly than other personal loan options.
But, a GreenSky loan may not work for you if you need money quickly and you can't wait for your payment card to arrive.
You may also have to consider another loan if your credit score isn't that great.
Take time to assess how much you'll need to borrow for your home improvement project and how long it'll take you to repay it.
Then, compare those numbers to what GreenSky and other lenders offer to see which one is the right fit.