How to Get a USAA Bank Personal Loan?
Learn more about personal loans from USAA Bank and compare its interest rates, fees, and borrowing terms to personal loans from other online lenders.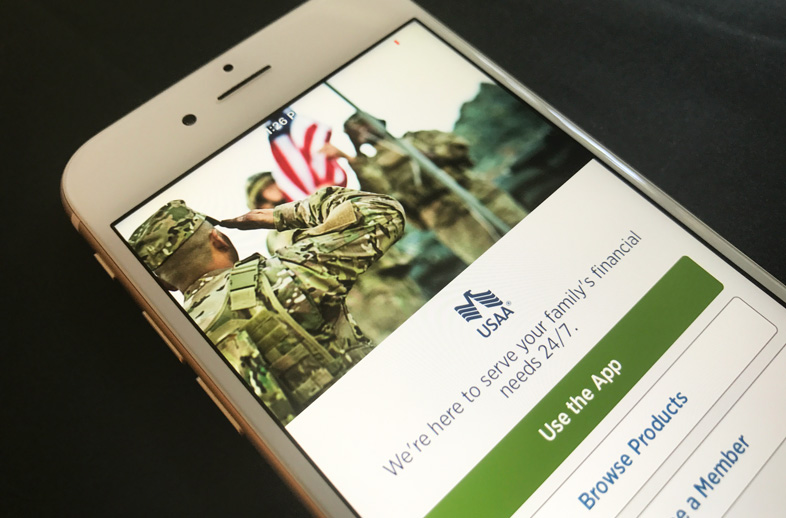 Personal loans are a popular type of loan for a number of reasons. Chief among those reasons is their flexibility.
You can get a personal loan for almost any reason, whether it be funding home improvement, debt consolidation, or something else.
USAA is a major financial institution dedicated to serving people who have served in the armed forces. One of the services that it offers is personal loans.
If you need a personal loan, this review will cover everything you need to know about USAA's personal loans.
About USAA's Personal Loans
Loan Size and Term
USAA is flexible when it comes to offering personal loans. You can choose from a variety of loan amounts and terms when applying for the loan.
You can apply for a loan for as little as $2,500, and for as much as $20,000 or more.
The amount that you borrow will affect the payment terms available as well as the interest you pay.
Loans under $5,000 come with 12, 24, and 36-month terms.
If you apply for a loan of $20,000 or more, you could opt for a term as long as 84 months.
When you're applying for a personal loan from USAA, you should try to strike a balance between getting a loan that you can make monthly payments on, while avoiding paying unnecessary interest.
Loans with longer terms will have lower monthly payments but you'll pay more in interest. Short-term loans will have steeper payments but you'll pay less in interest.
Application Requirements
USAA does not publish any income requirements or minimum credit score that is required to qualify for the loan.
Rather, you'll need to be able to prove to USAA that you will be able to pay the loan off.
A higher credit score will certainly improve your chances of being approved, but there is no minimum requirement.
Similarly, if you can show that you have the income to make monthly payments, USAA will be more likely to offer the loan.
Because USAA was founded with the goal of serving members of the armed forces, it aims to have less strict requirements, instead of trying to help people by being flexible where it can.
Fees and How Long It Takes to Get the Money
USAA makes it easy and cheap to apply for a personal loan. You can apply online at USAA's website, and in most cases, you'll get a decision instantly.
There's no fee to apply and there's no origination fee for the loan. You also won't pay a fee if you pay the loan early.
If you're approved, you'll get the money deposited into your account the next business day.
USAA Personal Loan Calculator
Eligibility
To be eligible for a USAA personal loan, you must be eligible to join USAA. You are eligible if you are part of one of these groups:
Active duty members of the Air Force, Army, Navy, Marines, or Coast Guard
Persons who retired or were honorably discharged from one of the above branches of the military
Spouses and children of a USAA member
Attendees of a US service academy
Students in advanced ROTC or attending college on an ROTC scholarship
Officer candidates within 24 months of commissioning.
Special Features
USAA's loans offer a few extra features.
One is the option to purchase USAA Debt Protection. This insurance program will cover your payments if you become disabled or unemployed. This can help people in uncertain financial situations.
Another benefit is an interest rate reduction of 0.25% if you sign up for autopay from a USAA checking account.
How to Get Approved for a Personal Loan
Once you've decided to apply for a personal loan, you'll need to figure out how to get approved for a loan.
The first step towards getting approved is actually applying. When you apply for the loan you'll probably do so online or in person. When you apply, you'll have to provide identifying and financial information, such as:
Name
Address
Date of birth
Proof of identity, such as a driver's license
Social Security number
Annual income
Proof of income, such as bank statements or pay stubs
Verification of employment
USAA will use that information to decide whether to offer a loan.
Though it may be a daunting amount of information and paperwork to gather, it's important to do it correctly. You want to give the lender a clear picture of your financial situation. The fewer questions the lender has, the better your odds of getting approved for the loan.
Improving Your Chances of Getting Approved for a Personal Loan
There are a few factors that impact your odds of getting approved for a personal loan, or loans in general.
Credit Score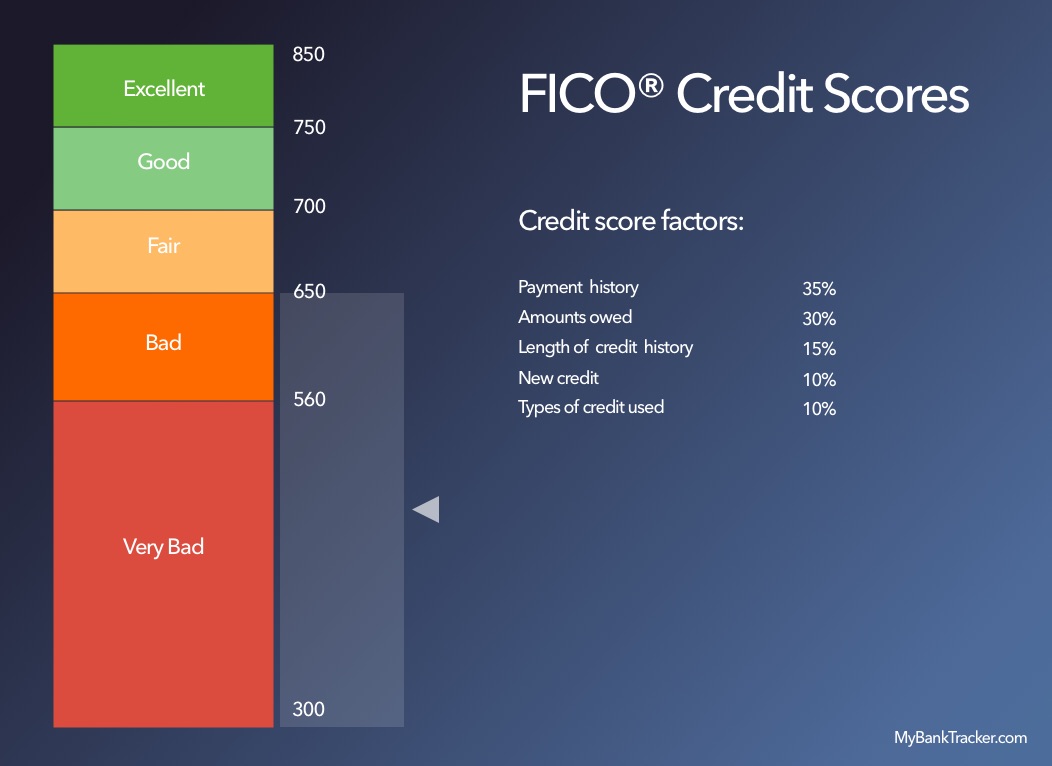 Their credit score is the first thing that people think about when they apply for a loan. It affects the loans your eligible for and the interest rates you'll pay.
A credit score is a numerical representation of your risk of not paying (defaulting on) your loans. The higher the score, the less likely you are to default, meaning lenders will want to lend to you.
Your credit score is calculated from five factors:
Payment history
Amount owed
Length of credit history
Credit mix
New applications
How to Improve Your Credit Score
The best way to improve your credit score over time by making consistently making on-time payments on all your loans. The problem with this is that it takes time for this to improve your score significantly.
The good news is that the amount you owe is the next biggest factor in your credit score. For regular loans, this is just a sum of all of the balances together. The less you owe, the better.
For credit cards and revolving lines of credit, this is the ratio of your balance to the credit limits. The lower this ratio, the better.
That means you can improve your credit score in the short term by reducing the amount you owe. Avoid using credit cards for a little while and pay down your existing loans. That can give your credit score a boost.
Debt-to-Income Ratio
Related to the amount owed, your debt-to-income ratio is used to prove that you can make the monthly payments on a new loan.
This ratio is calculated by comparing the total amount you owe to your total annual income. The lower the ratio, the better.
This comes into play because people with more income can better handle higher loan balances.
If you make $20,000 a year, there's no way you could handle $400,000 in total debt. If instead, you make $200,000 a year, you might be able to pay that amount off over time.
How to Improve Your Debt-to-Income Ratio
There are two ways to improve your debt-to-income ratio: increase your income or reduce your debt.
Increasing your income can be difficult, but you can do so by working towards a promotion at work or picking up a side job.
If you do go the side job route, make sure you can prove your income from the job. If you cannot document the money you earn, the bank is less likely to consider it in the decision.
The better route to take is to try to reduce your debt. This has the additional benefit of improving your credit score, giving you a double boost in approval chances.
Try to make extra payments on your loans or send some of your savings to high-interest debt to knock down your total balance.
Reason for the Loan
A less numbers-based criterion for loan approval is why you're applying for the loan. People who are making what banks consider to be sound financial decisions are seen as more likely to pay loans back.
So, if you're applying for a personal loan to consolidate costly credit card debt, that might work in your favor. If you want a loan to finance a luxury vacation, that might work against you.
How to Compare Personal Loans
USAA isn't the only bank to offer personal loans, so you should take the time to shop around and look at your options.
When you're comparing loans, there are a few factors that you should look at.
The first is the interest rate. Higher rates mean that you will pay more over the cost of the loan, so look for loans with lower rates.
Related to interest rates is origination fees. Unlike USAA, some banks charge flat or percentage-based fees to get a loan.
For example, if you get a $10,000 loan and the bank charges a 2% origination fee, you'll get $10,000 deposited to your account, but you'll owe $10,200. The lower the origination fee, the better.
Also, make sure that the loan term that you want is available. Some banks specialize in short-term loans while others offer longer-term loans.
Depending on whether you want to focus on low monthly payments or lower total cost, you'll want a different term. Make sure the lender you choose offers the one you want.
Finally, read the fine print. Some banks charge fees for early payment of loans or have very strict rules regarding late payment.
Make sure you know what you're getting into regarding the specifics of each loan you consider.
Conclusion
USAA is a well-known and trusted bank which offers flexible personal loans that can help many of its customers.
These tips can help you decide whether a USAA personal loan is right for you.